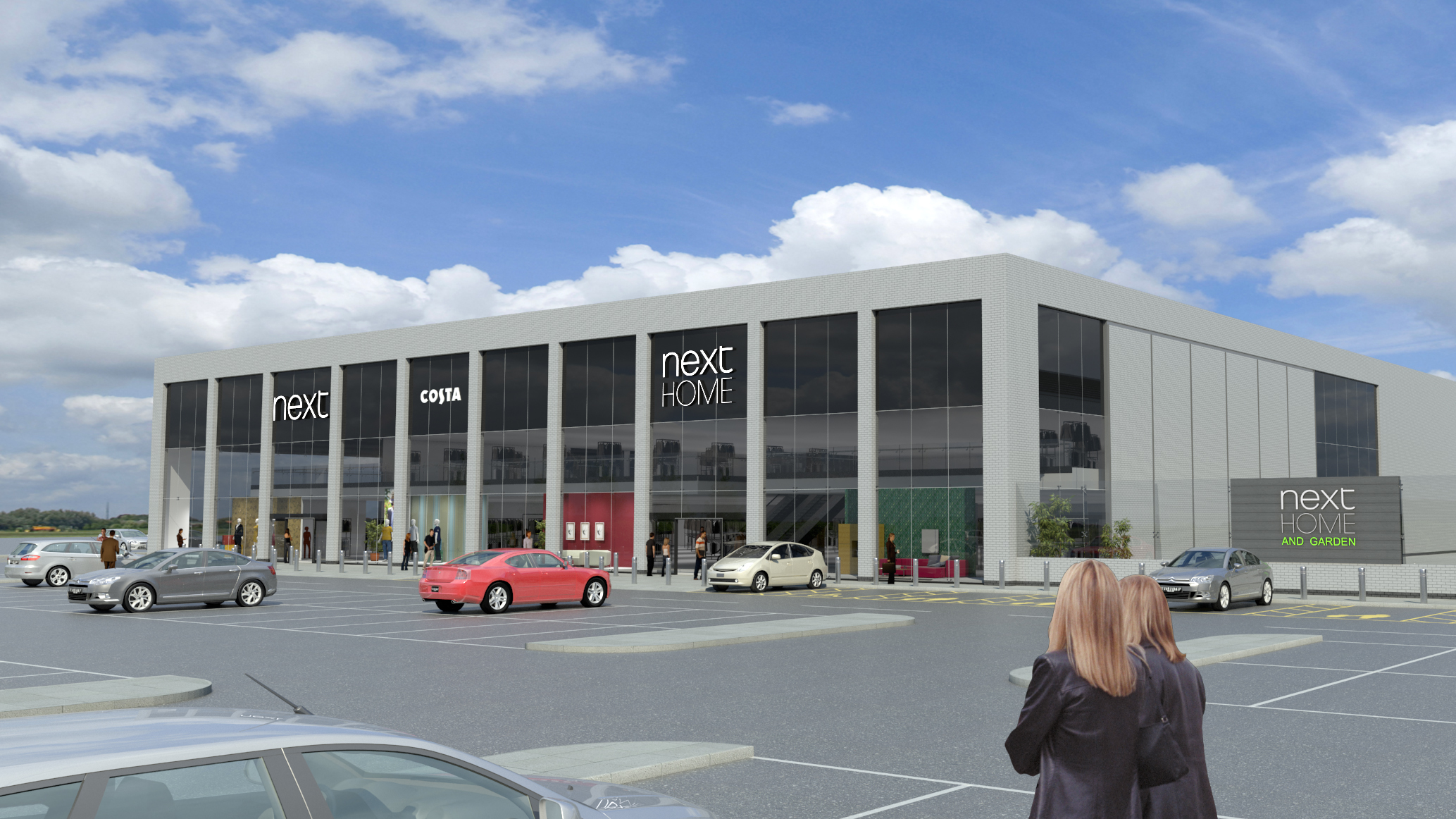 The company behind plans for a controversial new £5.2 million megastore in Dundee says the development would boost the city's reputation as a retail destination.
Next has launched a new bid to create a Next Home and Garden Store at Kingsway West Retail store after plans for a redeveloped store were rejected by councillors in 2013.
The company says opening the store would create 125 new jobs, nearly doubling the number of people it employs in the city from 133 to 258.
However, council officers have recommended the local authority's city development committee reject the new proposal when it meets on Monday because they fear the impact it may have on city centre trade.
To protect the city centre as a shopping destination, stores in the retail park are not allowed to sell fashion goods.
Council officers fear relaxing this rule for Next would set a precedent that other retails could soon follow.
Next has said it will keep its Overgate store open until at least 2024, but council officers also believe the new development would mean the end of Next's store in Gallagher Retail Park.
A spokesman for Next said: "There is a need to evolve and strengthen Dundee's retailing offerings in the face of increasing competition from other towns and retailer consolidation.
"Our commitment to 'bricks and mortar' retailing in Dundee is part of our strategy to keep consumers visiting stores and to complement online shopping.
"The Overgate Centre would remain the dominant city centre store with Kingsway West as the dominant household goods retail park.
"The new centre is the only viable location for a new format Next Home and Garden store, where display areas and room set displays are a key part of the overall concept. "
He added there would be less space for fashion goods in the store than there is in the nearby Tesco supermarket.
"It is also worth noting that the fashion goods floor space within the store will be less than that of Tesco on the park.
"This reflects our strategy to recognise the primacy of the city centre such as we have concluded in Edinburgh for example, where, despite having just opened a large dual format Home and Fashion store at Edinburgh Straiton, Next have nevertheless agreed terms to second anchor the new St James Shopping Centre in the city centre alongside John Lewis."
Alastair McDonnell, of Kingsway West Retail park managers Ares Management, said: "These plans represent a significant and long-term investment in Dundee, which will help to improve the city's position as a major shopping destination.
"As a long-term investor in UK retail centres, we have experience in modernising retail centres in the face of changing consumer demands.
"Next has successfully developed this complementary new store concept and we believe that its newest store location at Kingsway West  will be very successful in meeting the retail needs of Dundee shoppers as well as providing much needed investment and job opportunities to Dundee."
Councillors will decide on Monday whether to grant permission for the new store.