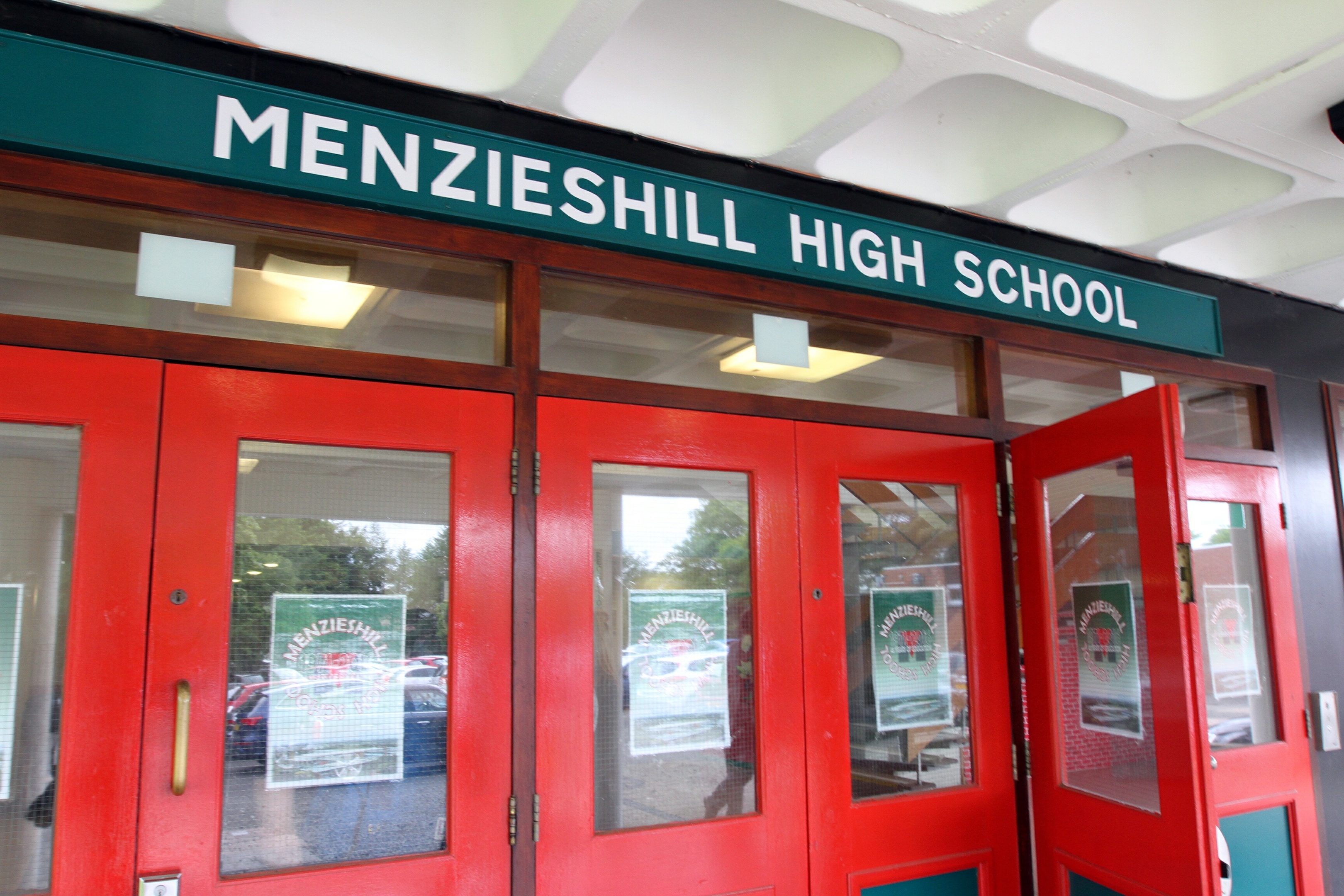 A prominent Dundee councillor is considering legal action over allegations about the decision to close Menzieshill High School
Just days before the new academic term begins on Tuesday, the bitter row over the decision to close the school and transfer its pupils to the new Harris Academy on Perth Road shows no sign of abating.
The dispute even led to Kathleen Hunter, wife of children and families services convener Stewart Hunter, leaping in to defend his honour online after allegations of corruption were made on the Save Menzieshill Facebook page.
Dundee councillors decided to close Menzieshill High School at the end of the last school year and merge it with the new Harris Academy on Perth Road, despite widespread opposition to the plans.
Councillors voted to close Menzieshill High in January because the school roll had fallen below 500 pupils.
Mr Hunter said he had notified Dundee City Council chief executive David Martin about the Facebook posts and is now considering legal action against the page's administrators.
Mr Hunter said: "I am investigating legal options and have raised it with the chief executive.
"I understand that people are upset but we have the new school opening so we should be working to make that a positive experience for pupils."
The post prompted Kathleen Hunter, wife of children and families service convener Stewart Hunter to leap to her husband's defence.
In a furious riposte, she said the school was closed because of the fall in pupil numbers and pointed out that the Hunters' children also attended the school.
She said: "You guys really need to get the facts. It wasn't to do with money, the school roll was too small and keeping the school open wasn't viable.
"How do you think you would feel if you had to make the decision to close the school your child attends? Think that was easy? And trust me if there was money changed hands the councillors didn't see a bloody penny of it."
She added: "Think it's about time some people looked at the whole picture and not just what they read on FB or hear on the street corner."
The page also claimed the land Menzieshill High School stood on has been sold, which Mr Hunter said is not the case.
Mr Hunter added: "As you know my son went to Menzieshill and my wife got a lot of grief when she was picking him up from school.
"It's been a pretty stressful time for her."
Nobody from the Save Menzieshill High Facebook page was available for comment.