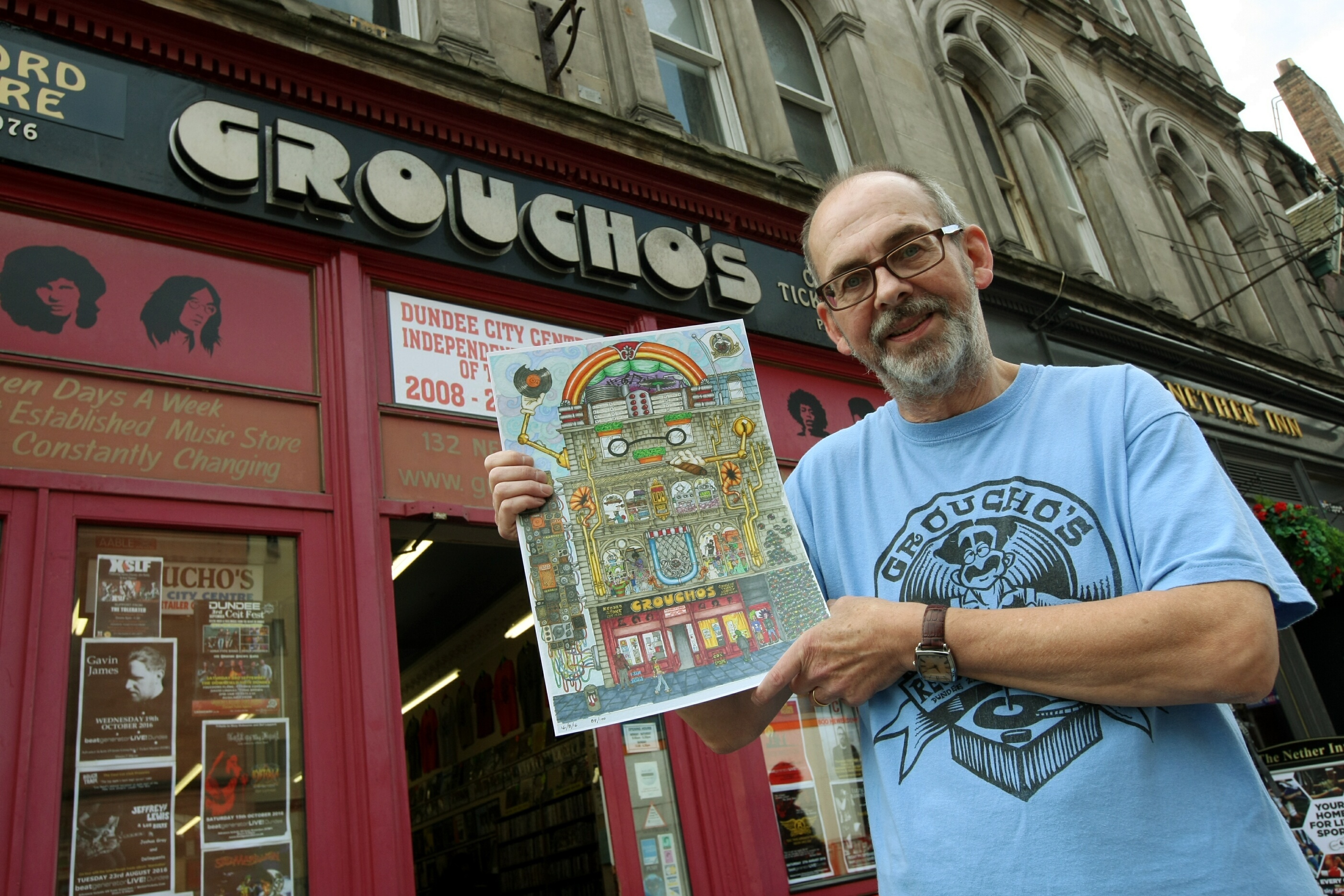 There's not much Alastair Brodie has not seen during a 40-year love affair with music.
Through sticking to his roots and having an undeniable passion for music, "Breeks" has watched his business grow from a "small hippy market" to become a Dundonian institution which has proven to be almost as synonymous with the city as the Tay Bridge itself.
While he admits both technology and music has changed hugely since Groucho's first opened its doors 40 year ago today, the knowledgeable proprietor insists much of his success has come from continuity.
Now aged 62, Breeks revealed he has declined offers to expand his business in recent years in favour of a more personal approach.
As bigger music chains continue to struggle to adapt to changes in the industry, he believes this "warm" personal touch is one of the main reason Groucho's continues to be as popular as ever.
He said: "I always thought we should stick with vinyl.
"A lot of shops dropped it, but I always liked it.
"Now we've gone a bit full circle and I'm thoroughly enjoying selling vinyl to young people.
"It's great that they're finding things their parents liked and in some cases what their grandparents liked.
"They're discovering if it was good then, then it will always be good."
Breeks said sticking with the same formats has been the key to his success.
"Early on we had the opportunity to go into the second-hand games market and I've nothing against gamers, but I've never played a computer game in my life, so it would be difficult to go into that market
"We also had the opportunity of sub-letting to a coffee shop, but planning restrictions proved to be quite an obstacle. I'm kind of glad we didn't go down that way.
"We've just tried to keep things simple and have good staff."
With 40 years in the music game and with colleagues boasting several decades of experience, Breeks believes this, too, sets Groucho's apart.
He explained: "We've got an accumulation of knowledge here we can pass on to young people.
"I love passing knowledge on to teenagers who are starting off on their own voyage of discovery.
"As traditional shops like ourselves close, people like to come and have a browse for things which the internet cannot always provide.
"We're on the record-browsing map now and get folk coming from far afield.
"This is something I love.
"It's not a real effort to come into work because every day brings something different."
Along with his wife of 15 years, Stella, Breeks hopes he can continue to make a living from his passion for years to come.
He added: "I've put my heart and soul into the business.
"I've been invited to do a couple of talks to business students at Abertay recently and one of the things I regularly get asked is about business projections.
"But we've never looked further than next week – and sometimes that's too far ahead.
"So we'll just see how the future goes."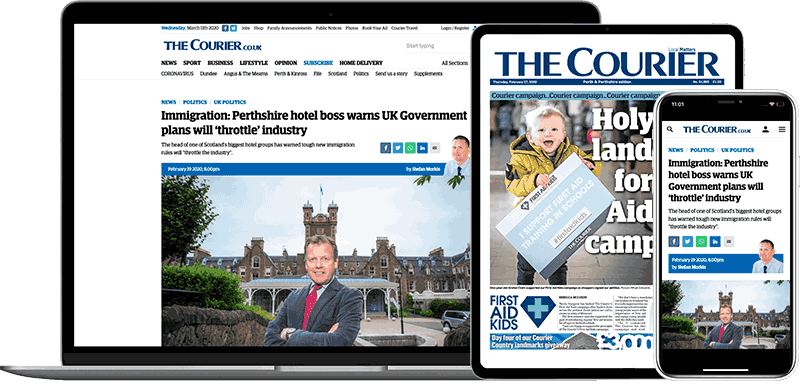 Help support quality local journalism … become a digital subscriber to The Courier
For as little as £5.99 a month you can access all of our content, including Premium articles.
Subscribe