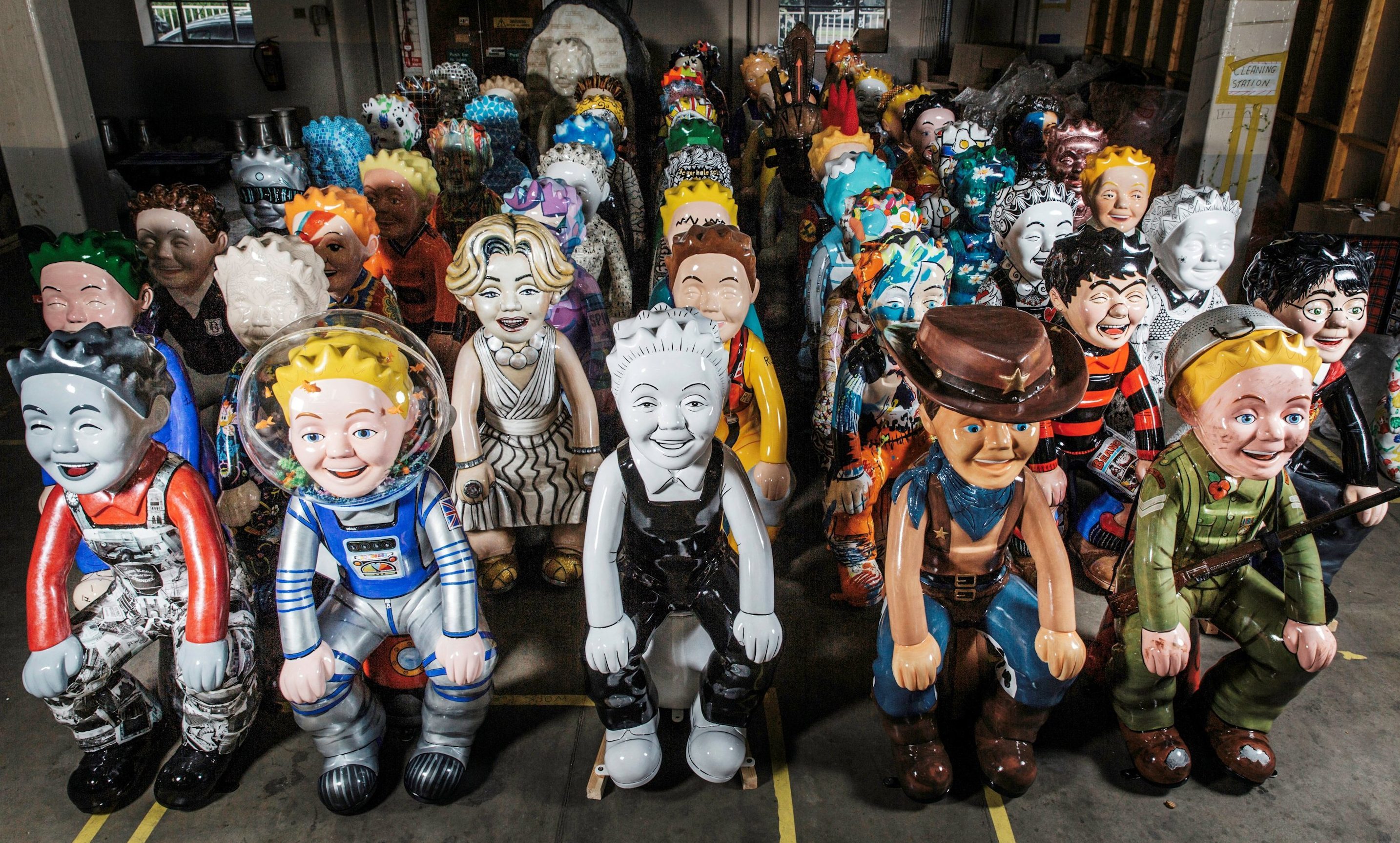 More than 10,000 people will see Dundee's Oor Wullie Bucket Trail go out with a bang at a special event in Mary Slessor Gardens.
The Oor Wullie statues have become the star attraction of the Dundee summer for children and adults alike.
Thousands of local, national, and even international visitors have come to Dundee to follow the trail.
With just under two week of the trail left, the Oor Wullie statues will be seen off with three-day event being held in Slessor Gardens from September 9-11.
The ticketed event — which is expected to attract more than 10,000 visitors — will give people a chance say goodbye to the characters which will be auctioned off next month.
Neil Cooney, 41, of the Archie Foundation and project manager for the trail, said: "The Oor Wullies on Tour are on the last leg of the trip in St Andrews and they have gone down a storm again.
"The event at Slessor Gardens will have more than 90 Oor Wullies on show, with the school Oor Wullies and the tour Oor Wullies joining the others in the extravaganza.
"It will give people a chance to say goodbye and a chance for potential bidders to see them.
"The community spirit throughout the project has been incredible and through the shop located in the Overgate we've heard some terrific stories."