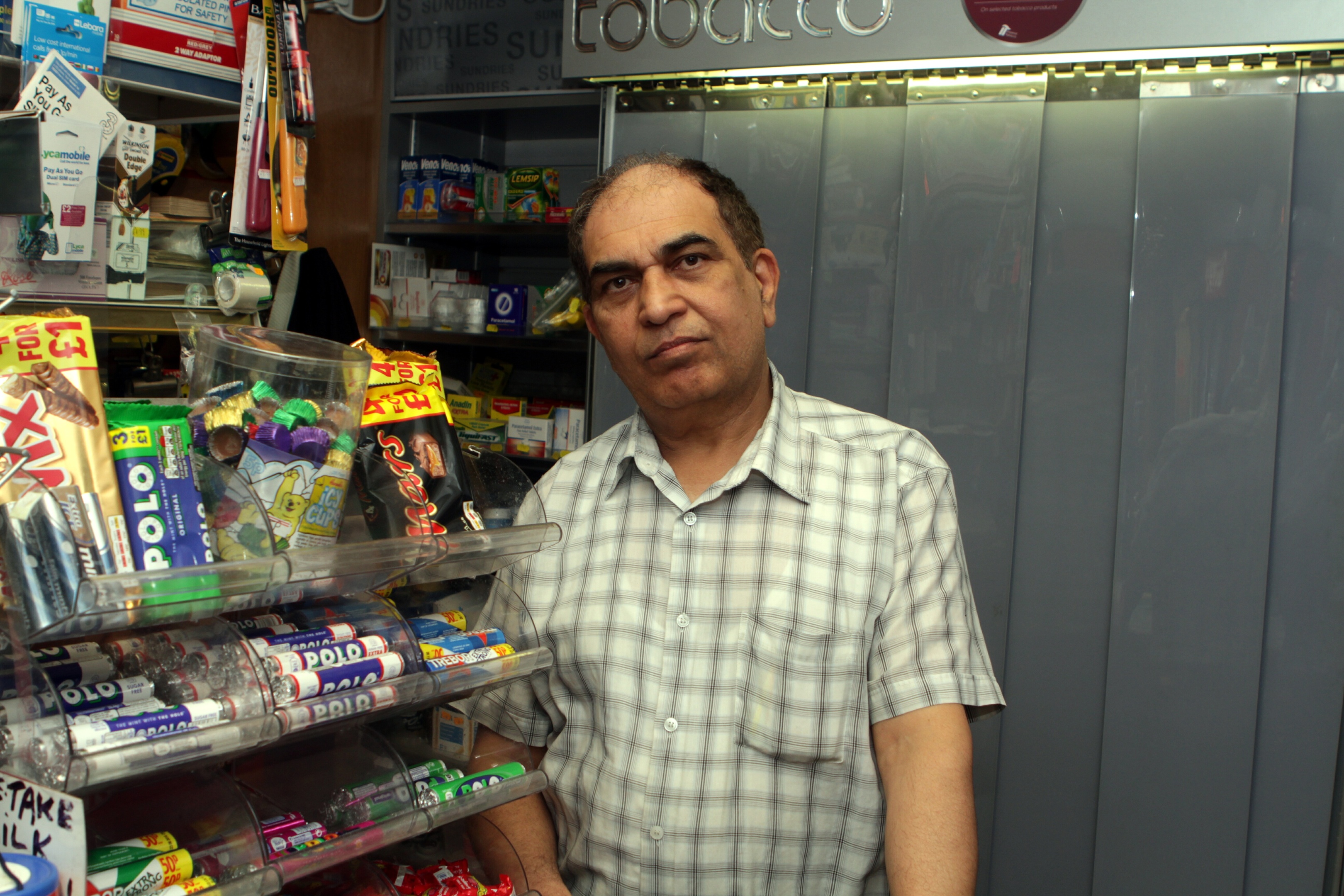 A Dundee shopkeeper who was threatened by a ski mask wearing armed robber during an early-morning raid has revealed he grappled with the hapless thief.
The Courier revealed on Saturday that St Giles News Plus, in the St Marys area of Dundee, had been targeted by a knife-wielding crook.
Mohammed Saleem, who has run the shop for the past 15 years, was unhurt in the incident and said he fought with the would-be robber before he made his escape.
Mohammed revealed: "I opened the store slightly later than normal around 6.50am and I was putting out the papers and milk.
"There had been a few customers coming in but at around 7.30am this guy appeared. He was wearing a big black jacket with a hoodie which was right up — only his eyes were visible.
"I was standing behind the counter when he came in and he told me to give him all the money from the till."
Mohammed said the robber was brandishing a kitchen knife as he aggressively asked for the cash.
He added: "It was a big knife with a brown handle — probably about the size of a kitchen knife. When he asked me for the money I told him I didn't have any. Then he responded by saying "You'll get hurt".
"He kept asking me for money but I kept telling him I didn't have any.
"Then he came over the counter and he told me I was going to get hurt. At this point I was panicking — but I grabbed his right hand which was holding the knife and we struggled back and forth for a few moments."
Mohammed said the handle broke off the knife, at which point the man ran away.
Richard Gierelo, the owner of neighbouring Josie's chip shop, said he passed CCTV on to police in an attempt to catch the robber.
He said: "I came in on Saturday morning and the police were outside the store.
"I asked them what was going on and they told me someone had gone into the shop with a knife and a ski mask and demanded money.
"I've got CCTV which shows right out on to the street and I've passed that on to police. Hopefully it helps catch the guy."
A spokeswoman for Police Scotland said: "The incident happened around 7.45am on Saturday and involved a man entering the St Giles News Plus shop, before brandishing a weapon at the shop assistant, demanding money.
"The man left empty-handed. Fortunately, the male shop assistant wasn't injured during the incident."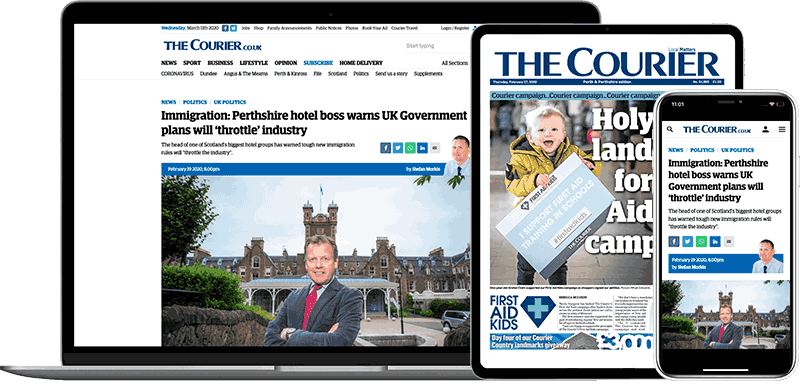 Help support quality local journalism … become a digital subscriber to The Courier
For as little as £5.99 a month you can access all of our content, including Premium articles.
Subscribe