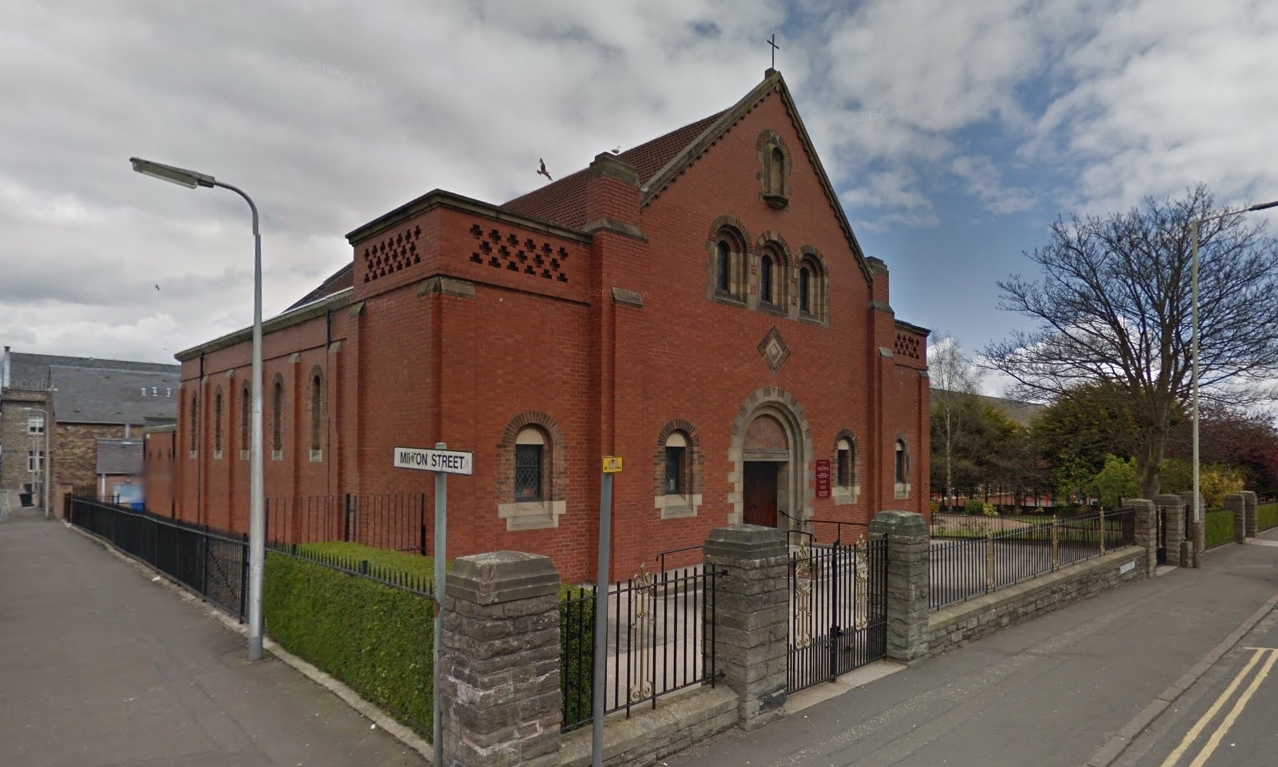 A Dundee priest has said he believes youths high on drugs may have broken into his church on Saturday night.
Monsignor Ken McCaffrey, priest of St Peter and Paul Church on Byron Street, discovered someone had broken into the church when he arrived to begin preparations for Mass on Sunday morning.
The break-in was one of four that took place in Dundee overnight on Saturday.
Monsignor McCaffrey said the thieves had made off with a small amount of money – around £15 – that had been collected for missionary work in Africa – and a bottle of wine intended as a raffle prize.
The money had been in a cash box and a collection tin.
He said: "I think it must have been young people because the hole in the window was very small.
"I think they must have been high because they cold have just opened the church door to get out but went out the way they came in.
"There isn't a lot of damage, the cost to us is getting it boarded up."
He added: "These things happen but it is disappointing. You wonder is nothing sacred.
"It is frustrating and it is annoying."
Police said the break-in occurred between 7pm on Saturday and 8.45 the following morning.
Elsewhere in Dundee thieves broke into a house in Upper Constitution Street before driving off in the owner's car.
The black Hyundai ix35 was taken between 10.30pm on Saturday and 8am on Sunday. The thieves also made off with an Acer laptop, a Samsung tablet and a mobile phone.
Raiders also broke into a house in Aberlady Crescent in Whitifeld between 8pm and 1am on Sunday. They took an iPad, a Dell computer, a handbag and two mobiles phones.
Thieves also stool tools and shampoo bottles after breaking into a shed on Strathmartine Road.
They stole a McCulloch lawnmower, a power washer, a Wolf power drill, a Maplin cordless drill and several bottles of shampoo.
Anyone with information on any of these thefts should call Police Scotland on 101.
Alternatively, they can provide information anonymously via Crimestoppers by calling 0800 555 111.