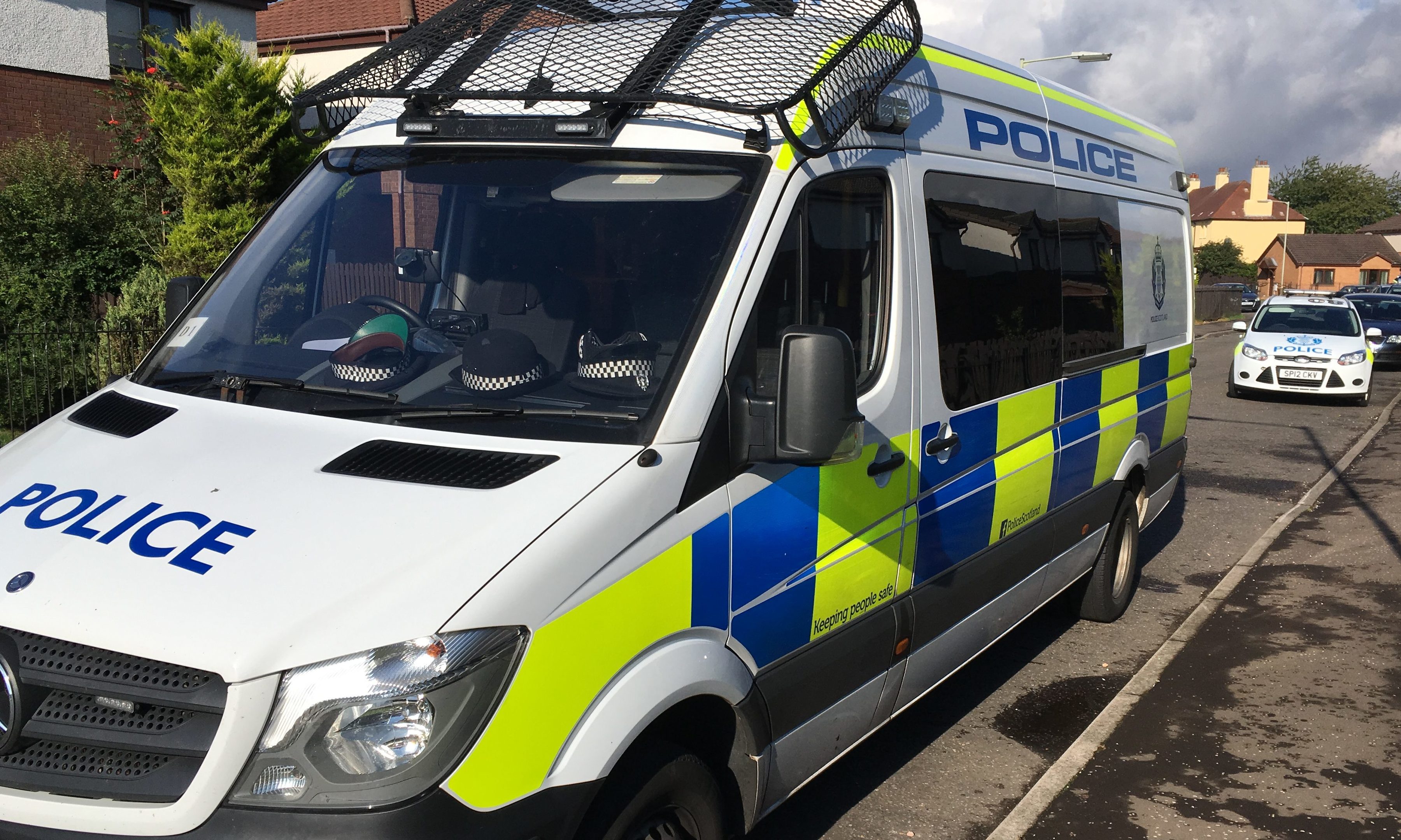 Police in Dundee carried out a drugs raid on a house in a quiet residential street this morning.
Officers descended on the house in Drumlanrig Drive in Happyhillock around 8.30am. Several police cars and vans attended.
Sniffer dogs were used to search a Volkswagen Passat outside the property.
Neighbours said they did not know why the police were searching the house.
One said the property's occupant was a "quiet woman".
It is understood police were executing a drugs search warrant.