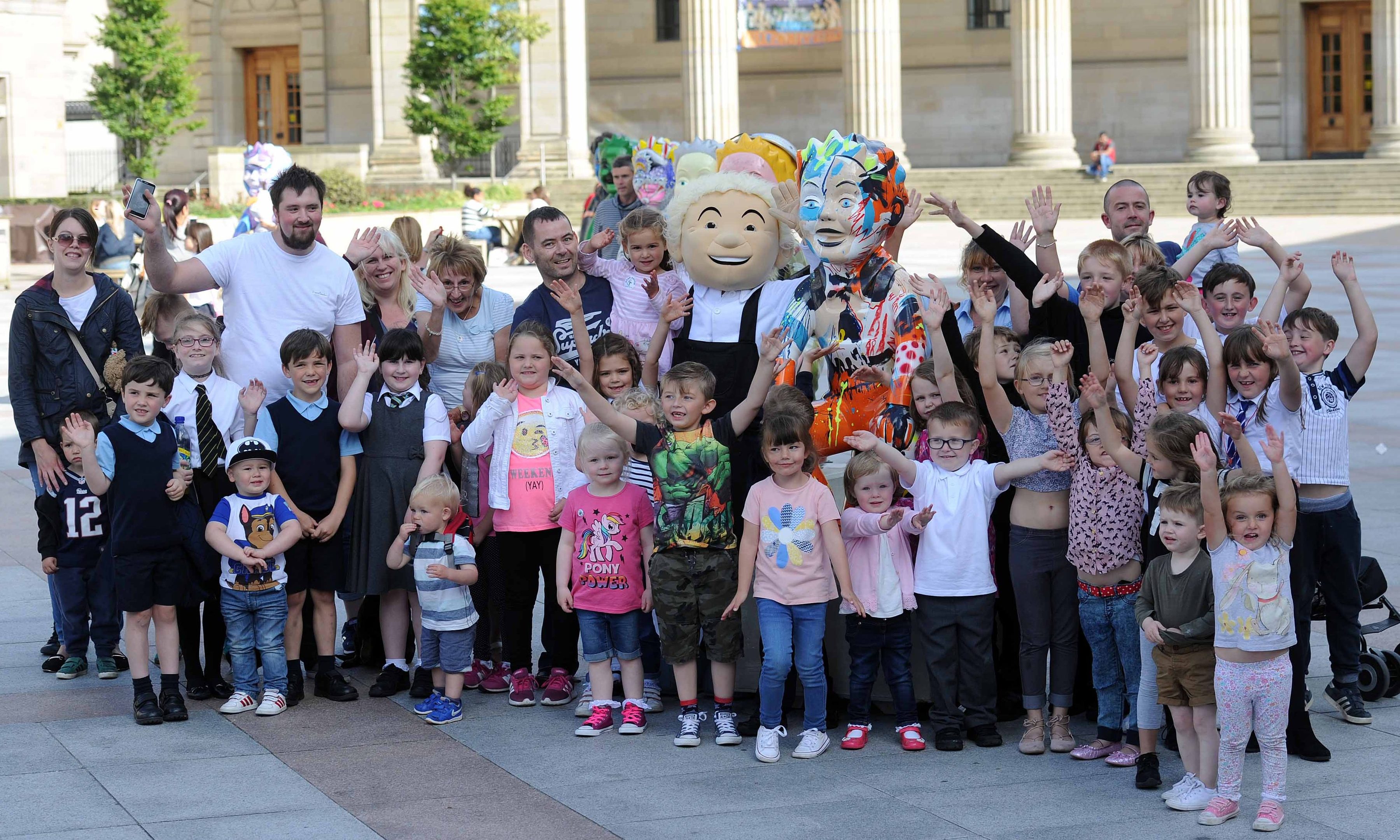 Organisers of the Oor Wullie Bucket Trail have admitted they have been completely overwhelmed by the public response to the project as it enters its final stages.
Since June, tens of thousands of people have embarked on the trail, visiting some or all of the 55 statues installed around Dundee.
Each statue has been sponsored by a company and decorated by an artist.
All of the statues will be auctioned off to raise money for the Archie Foundation's appeal for the children's ward at Ninewells Hospital.
Before this happens they will be taken in for some TLC, which means anyone who wants to see them on the trail has until just 5pm today to do so.
Two words… #oorwulliebuckettrail @OWbuckettrail @WhimSicALLusH @dundeecity @thecourieruk @dundeeuni @DundeeFans pic.twitter.com/XGFIIbQABT

— Kris Miller (@C_KMiller) August 27, 2016
Neil Cooney, project manager from The Archie Foundation, said: "I think it's safe to say it has exceeded all expectations.
"At the beginning of the trail I spent my time going to businesses saying that to make it work we really needed business to support it.
"I told them it would be quite big and had a reasonable expectation of what it would be like but the reality has blown that away."
Mr Cooney said data will be collected on the number of additional visitors the trail has brought to Dundee and its impact on shopping numbers.
But he said the social impact has been even greater than its economic one.
He said: "Those figures are important but they don't cover the social impact on Dundee. They're intangible but has been really important."
Mr Cooney said three major milestones remain for the Bucket Trail.
First, the statues will begin to be removed at 5pm today. Then, between September 9 and 11, all 103 Oor Wullie statues will go on display in Slessor Gardens.
The 55 statues from the trail will be joined by the 13 touring Oor Wullies and the 35 mini-statues which have been on display in libraries.
More City Square Oor Wullies #buckettrail pic.twitter.com/EERWFx7yNr

— Dundee City Council (@DundeeCouncil) August 22, 2016
Finally, the statues will be auctioned off as part of The Archie appeal's drive to raise money for Tayside Children's Hospital.
Mr Cooney said tickets for the Slessor Gardens event, available from Dundee City Box Office, are going well and anybody who wants to visit should buy them to ensure they get the time-slot they want.
More than 3,600 tickets were sold in the first 24 hours.
Tickets available for @OWbuckettrail Farewell Gathering 9-11th Sept from Dundee Box Office. https://t.co/JzGLULfYEE pic.twitter.com/vVOPpEZoq1

— ARCHIE Foundation (@ARCHIEtayside) August 27, 2016
He added he hopes some Oor Wullie statues remain on public display after they are sold off in the charity auction.
"Some of the crowdfunding is excellent," he said.
"Hopefully it is not just the great and the good that buy them. Hopefully some community groups do and some remain on display."
For more information, visit www.oorwulliebuckettrail.com.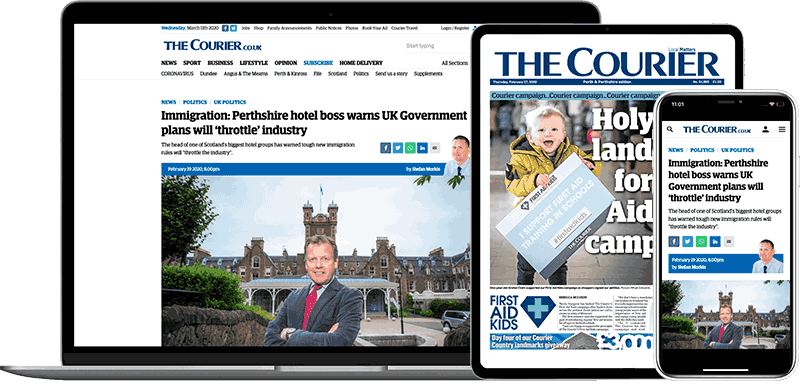 Help support quality local journalism … become a digital subscriber to The Courier
For as little as £5.99 a month you can access all of our content, including Premium articles.
Subscribe