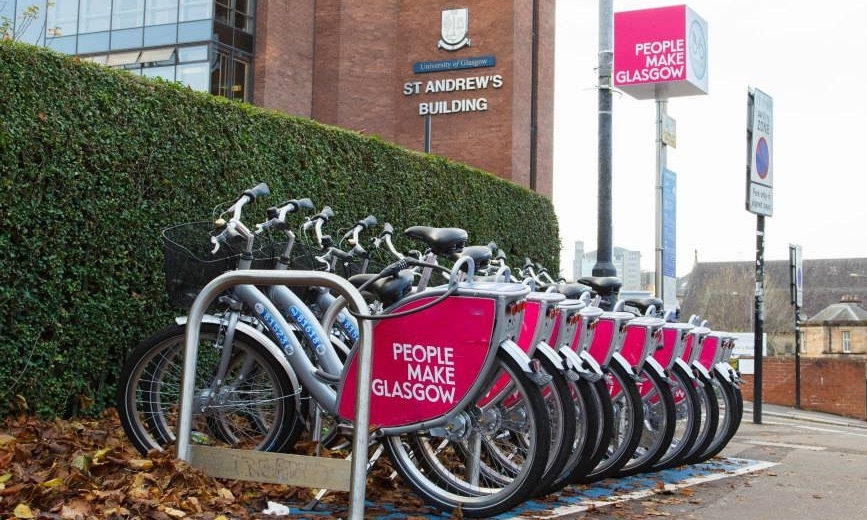 A Dundee councillor calling for the introduction of a Glasgow-style bike hire scheme has been told the city can't afford it.
West End Lib Dem councillor Fraser Macpherson has said it is "vital" a hire scheme is established in the city before the V&A museum of design opens in 2018.
He said: "Previous attempts to establish a council-run bike hire scheme in Dundee did not move forward although there have been welcome initiatives at Dundee University.
"Having seen what Glasgow has already achieved, I think it is vital that the work starts to deliver a scheme for the whole city in time for the V&A opening – not just to benefit visitors but also the people of the city.
"I understand that Dundee is a smaller city than Glasgow, but if a future bike-hire scheme was even a fraction of the size of Glasgow's, then it would be good for the city."
The councillor has recommended Dundee City Council open a dialogue with their Glasgow counterparts to find out how they achieved their programme.
Glasgow City Council launched a bike-hire scheme in 2014, and currently has 435 bikes available for hire at 43 train stations.
The Glasgow Nextbike scheme is planned to be increased to almost 900 bikes being made available at 100 stations by 2017.
In a written response to Mr Macpherson, Dundee City Council's head of roads and transportation, Neil Gellatly, said such a project would be too expensive for the council to run on their own.
He said: "I too agree that shared bike schemes are really useful and you may recall that we hoped to include such a system as part of the Dundee Travel Active project several years ago.
"However, after further research Tim Steiner (JMP Consultants) and I took the decision that such a scheme was of too high a financial risk to Dundee City Council as best practice required up to £1,000 per bike per annum in maintenance costs.
"As you can appreciate, we are in restricted financial times and without a secure or longer term funding source, I cannot see us delivering such a scheme.
"However there are considerations being undertaken by Abellio ScotRail in terms of bike hire related to rail travel and I shall ask colleagues to consider if a wider scheme could be integrated with the rail industry's efforts."
A Dundee City Council spokesperson said: "There are no current plans for a bike hire scheme in Dundee.
"The council's commitment to cycling is outlined in the cycling strategy which is making sure that cycling and walking have at least a 5% share of the total spending on roads and transportation each year.
"A new permanent post of cycling development officer will be created to help achieve the targets in the strategy."
A private-hire bike scheme is in place in Dundee, provided by Electric Bikes Scotland.
Electric Bikes Scotland are planning on setting up pick-up and drop-off cycle hire at various points across the city, in an attempt to encourage more people in to cycling.
People hoping to use the service can currently pick up hire bikes from bases at Dundee University, their shop near Tannadice, or the city centre. Users can also drop off bikes at the botanic gardens.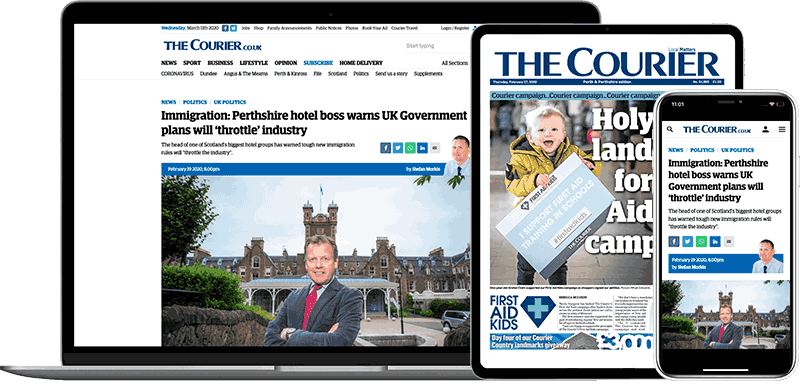 Help support quality local journalism … become a digital subscriber to The Courier
For as little as £5.99 a month you can access all of our content, including Premium articles.
Subscribe