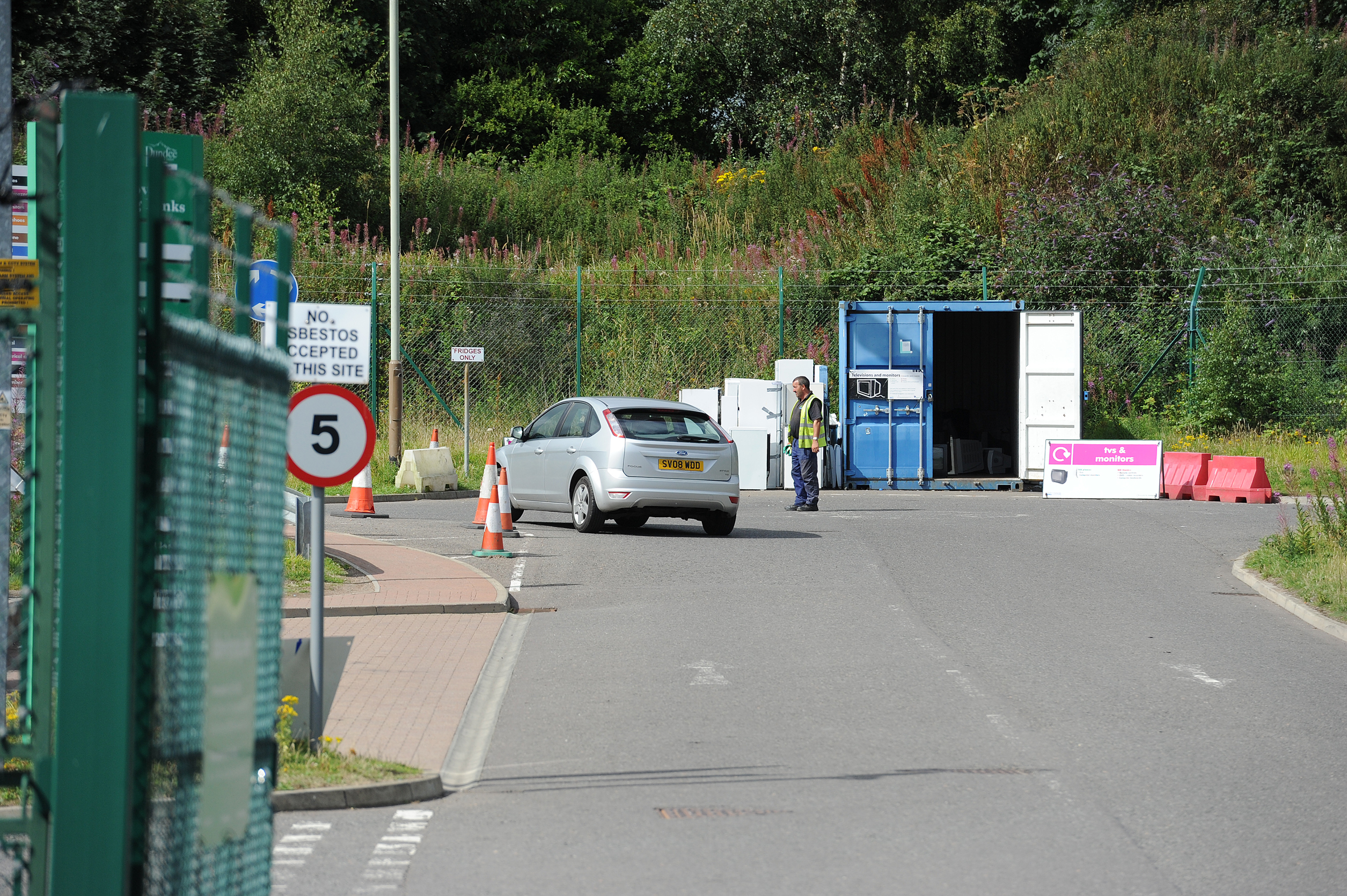 Dundee City Council is to make residents register vans before they take rubbish civic amenity sites despite fears the move could lead to an increase in fly-tipping.
The local authority hopes the move will prevent commercial companies from masquerading as individual householders and dumping their waste at the civic amenity sites for free.
Currently, any businesses that want to dump waste must pay a fee and use the site at Baldovie Recycling Centre.
The proposal to introduce the new registration scheme was passed by councillors at a meeting of the Neighbourhood Services Committee this week.
However, Labour councillors Richard McCready and Kevin Keenan both expressed fears the move could lead to more businesses, who have to pay to dump commercial waste, fly-tipping.
Mr McCready said: "If you turn people away from council amenity sites could it lead to an increase in fly-tipping?
"Are the people who we are going to turn away just going to fly-tip and cost the council more?"
Committee convener John Alexander said businesses that pose as residents to use the waste facilities "not only break the law but cost ordinary tax-payers money" and the council would monitor sites known for fly-tipping.
The plan also proposes that non-commercial van drivers are only allowed to make one trip to the dumps per year.
However, Mr Alexander said this would not be a hard-and-fast rule and that council officials would be allowed to make exceptions when they believe it suitable.
A spokeswoman for Zero Waste Scotland said businesses can face fines of up to £40,000 if they refuse to dispose of their waste properly.
She said: "Scotland has some of the toughest anti-littering penalties in Europe, with fines of £80 for littering and a fixed penalty notice of £200 for fly-tipping – and offenders who don't pay the fixed penalty could be prosecuted, which risks a fine of up to £40,000.
"Businesses have a legal responsibility to dispose of waste correctly.
"There are many options open to business to comply with these requirements, and Zero Waste Scotland, through our Resource Efficient Scotland service, operates a free re-use and recycling directory to help businesses find a local recycler, and access advice on how they can reduce waste.
"Businesses can also talk to their waste contractor to discuss how they can reduce and manage their waste."