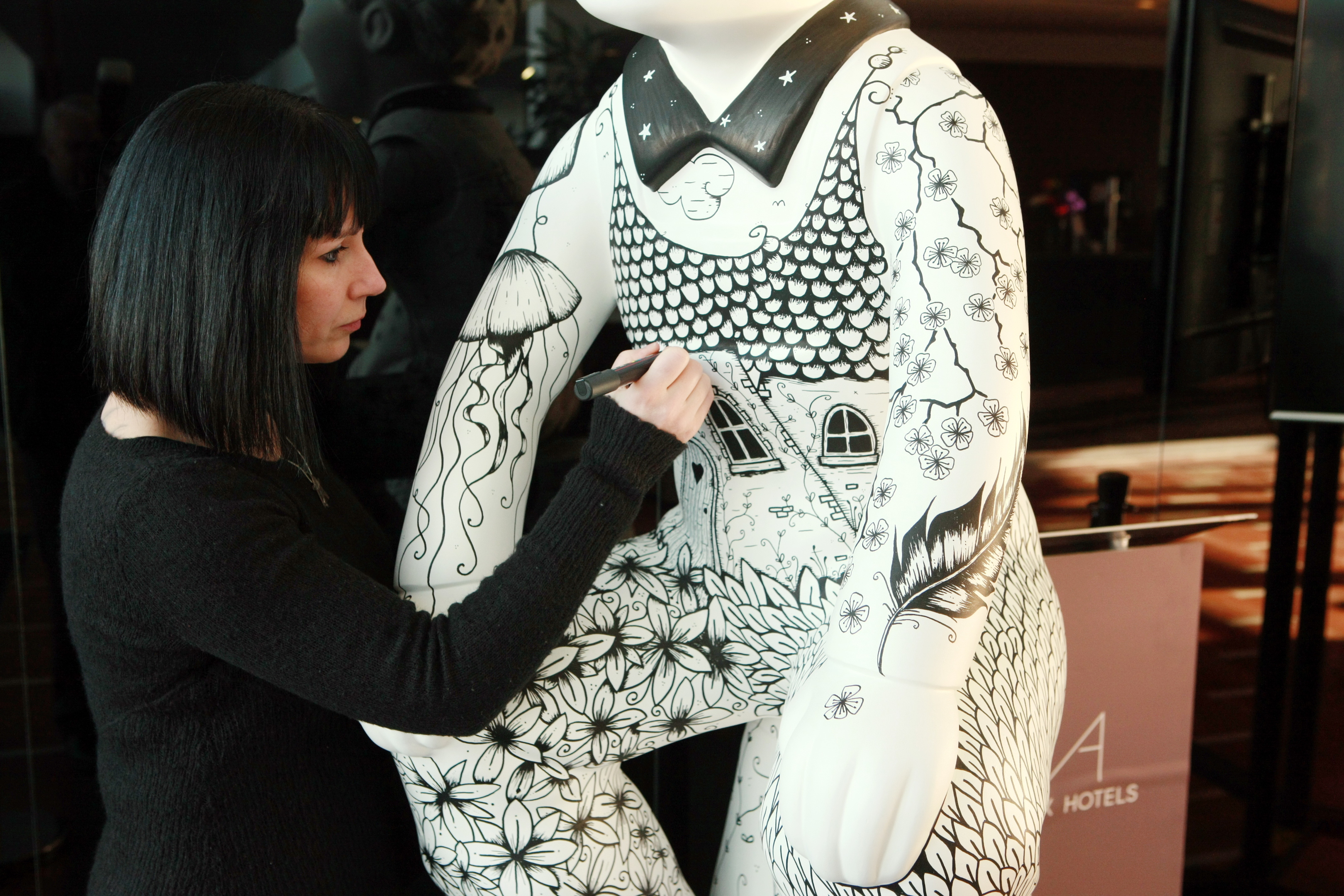 Artists who designed the Oor Wullie Bucket Trail statues have been sharing their delight at helping to raise almost £900,000 for the ARCHIE Foundation.
Debbie Lawson, a Dundee-born artist, said she was still on a high after her Oor Wullie Snowglobe sold for £20,000.
"I'm still majorly excited by the trail — I've just been glued to social media. As it was happening I was meant to be driving from London to Kent but I had to sit in the passenger seat because I was watching The Courier's live updates on my mobile.
"I was really relieved when it sold. I hope it is going to end up somewhere the public can still see it.
"I think like me the people of Dundee have become quite proprietorial about the trail and I think people have become quite attached to the Wullies."
Debbie's snowglobe Wullie was purchased by James Keillor Investments and will go on display in the Westport Serviced Apartments, it has been confirmed.
Susan McGill, a ceramic artist from Fife, created Oor Rabbie, the Bard and the Bucket, which sold for £22,000.
"The auction was just absolutely thrilling," she said.
"I almost didn't come to the auction because I'd had some bad news that day but I was so glad I didn't miss it.
"It's quite a nerve-wracking thing not knowing how it's going to go. The result was just incredible. I think I had my eyes shut as it was happening – I was just hearing it all happen."
Susan is hoping to still see her statue from time to time, after it was scooped up by Briggs Marine & Environmental Services, based in Burntisland.
A spokeswoman for the company said: "The company donate each year to a number of local charities so it seemed like a great way to purchase and donate.
"Susan's Oor Wullie really was the top of our list.
"The ARCHIE Foundation is an incredibly worthwhile cause and so we were really happy to make that donation."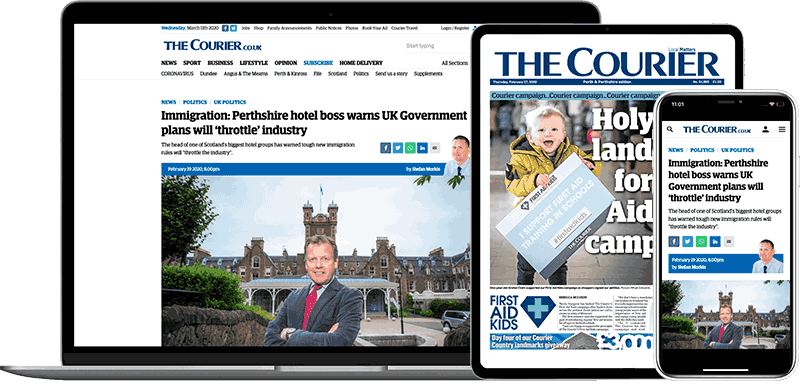 Help support quality local journalism … become a digital subscriber to The Courier
For as little as £5.99 a month you can access all of our content, including Premium articles.
Subscribe