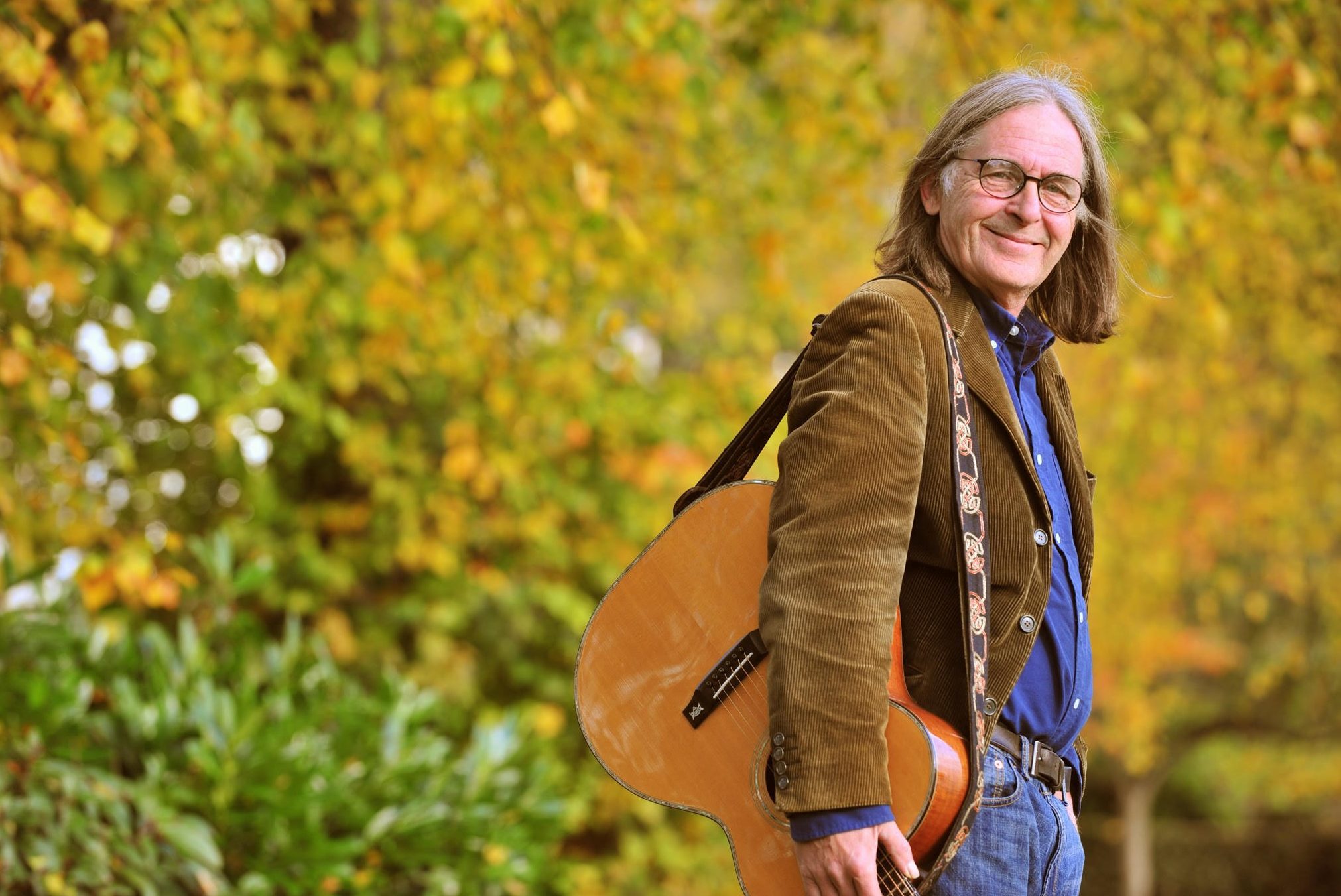 Acclaimed folk singer and the man behind Scotland's unofficial national anthem, Dougie Maclean is at Dundee Rep on Saturday. He explains why Scotland remains his favourite place to play.
When The Courier catches up with Dunkeld singer songwriter Dougie MacLean, a discordant piano plays in the background.
"That's my 18 month old grandson," a proud Dougie beams. "He's already threatening to overshadow me."
It's fitting: music is a family affair for the MacLeans. Dougie, one of Scotland's most celebrated singer songwriters, operates from his base at the old Butterstone schoolhouse near Dunkeld.
His wife is his manager and his son and fellow musician Jamie records songs with him as well as helping with the technical side of the online broadcasts Dougie does regularly.
The 61-year-old started out playing in groups such as Hen's Teeth with the late Michael Marra, and the Tannahill Weavers.
In the 1970s he shot to fame with Caledonia, a wistful love song to Scotland written when he was backpacking round France .
The intervening years have seen him carve out a reputation as a fine songwriter and composer, awarded an OBE, inducted into the Scottish Music Hall of Fame, and given a lifetime achievement award by the BBC.
His songs have been covered by Paolo Nutini, Amy MacDonald, Ronan Keating, Mary Black, Frankie Miller and Kathy Mattea.
In 2014 he closed the Commonwealth Games in Glasgow alongside Kylie Minogue and Lulu, playing to over a billion viewers worldwide.
Last month Dougie – who plays at the Dundee Rep tomorrow –toured America and next month he heads to Canada to perform in Nova Scotia.
After that the focus will be on Perthshire Amber, the four-day annual festival Dougie and his wife Jenny have run since 2005.
"Perthshire Amber has really put Dunkeld on the map as a great place for music," he says. "Basically it's me and all the great musicians I've met and worked with over the 42 years I've been doing this for. We get artists from something like 30 different countries."
Before all that, though, he's at Dundee Rep tomorrow evening.
While his talents stretch far beyond his hit song Caledonia, it's fitting that Scotland remains his favourite place to perform.
"I do enjoy going abroad and I'm fortunate these days that I don't have to do all the long, exhausting tours. I'm just back from 10 days in America where I did New York State, North Carolina, Michigan and Colorado. It was terrific. America has a great tradition of singer songwriters – Bob Dylan, James Taylor, Joni Mitchell and so on – and they seem to have embraced me.
"I have to say there's no place like home though. I'm looking forward to the Dundee Rep on Saturday. It's a great venue and Dundonians are such wonderful people. I went to college in Dundee and I have a great fondness for the place."
Dougie's life isn't all about music and touring, however. He is also an accomplished archer.
He chuckles when asked about this. "I do a bit of archery. I keep bees as well. And I collect Honda 50 step throughs. I have about half a dozen of them.
"People see me carrying a motorcycle helmet and think I'm going to be on a Harley Davidson or something, then they see me on this wee scooter.
"I use them on the country roads near Dunkeld. I love photography and they're great because you can just ditch them at the side of the road if you see something interesting.
"I need my life to not just be about music. How can you write a good song if you don't have a life? If all you have to write about is a tour bus or the inside of a hotel room…"
www.dundeerep.co.uk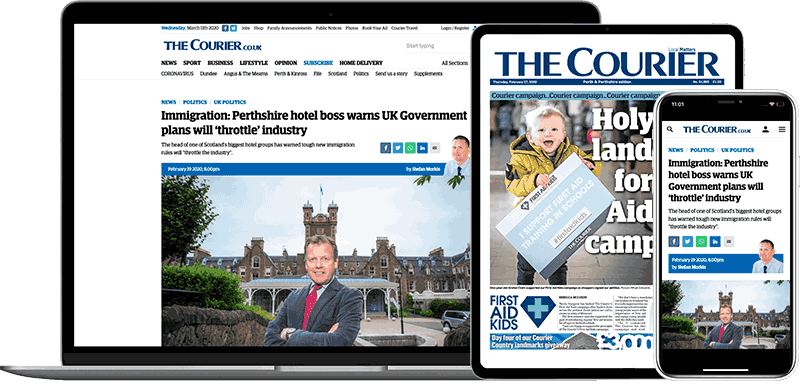 Help support quality local journalism … become a digital subscriber to The Courier
For as little as £5.99 a month you can access all of our content, including Premium articles.
Subscribe