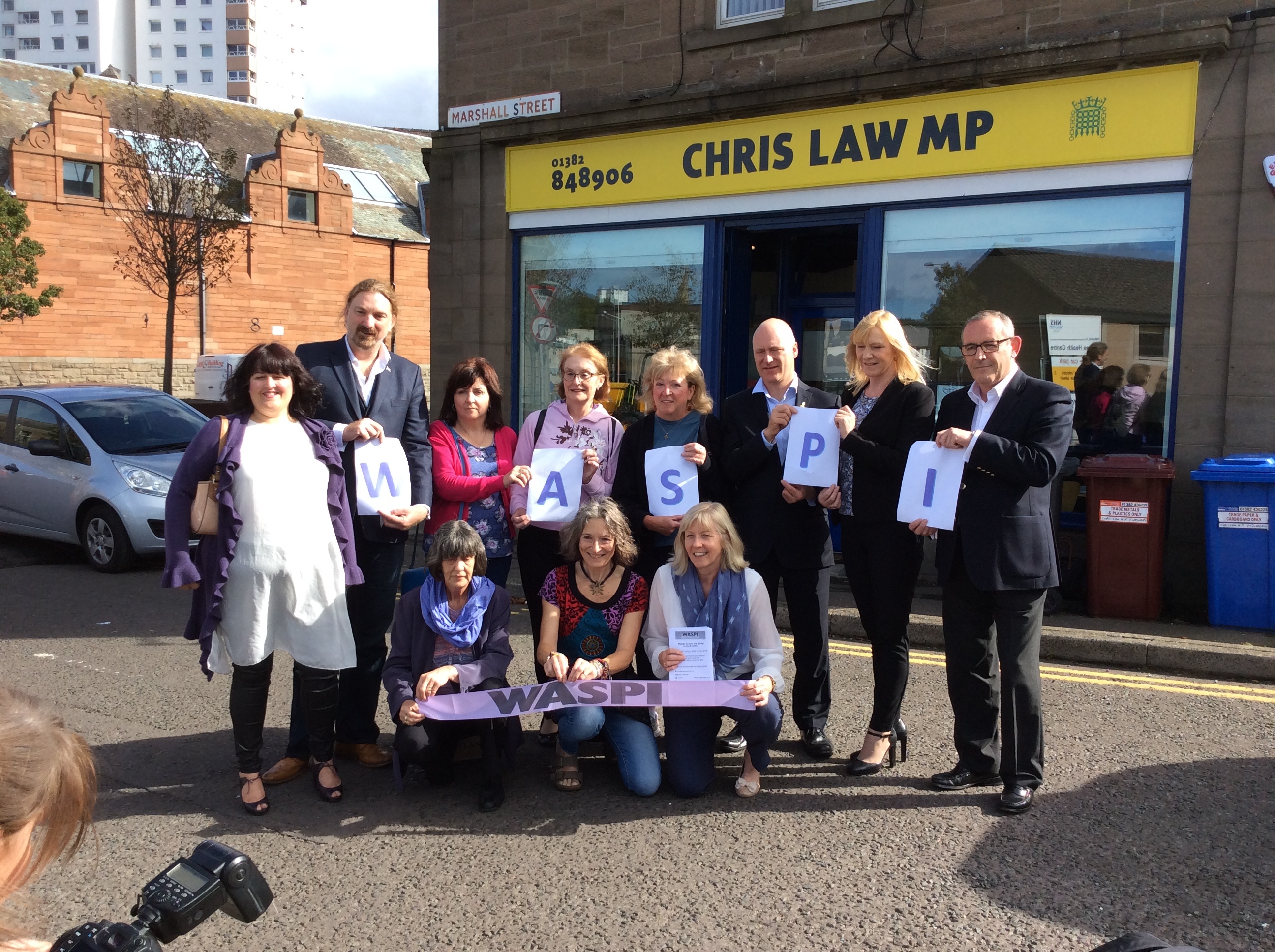 Dundee women have expressed their fury at changes made to their pensions by the UK government.
Wide-ranging policy changes came into play in 2011 after the government reacted to the country's ageing population.
As part of the changes, the age women born between April 1951 and 1960 were entitled to claim a state pension changed from 60 to 65.
Whilst many women agree the retirement age for men and women should be the same, it is the lack of forewarning which has riled most.
A host of local politicians including Stewart Hosie MP and Chris Law MP joined forces with campaigners to stage a protest on Lochee's Marshall Street.
One of the women impacted by the changes, Valentine Scarlett, 60, said: "I've had to retire early from work and obviously I would normally have been able to claim a pension.
"But the thing I'm really angry about is the lack of any clear warning.
"I wasn't able to make provision and start saving for the fact I wasn't going to get a pension.
"I have got my work pension, but that isn't enough to live off.
"I'm lucky that I did get a lump sum, but this shouldn't happen."
Cathy Reid said: "The government has to look at this again.
"My generation was brought up to be housewives and have children for the betterment of their country. Many didn't sign on for work pensions.
"Unlike most of my friends I will be getting a full pension as of July, but a lot of my friends won't be. I don't know how they will be.
"It's just not fair."
Dundee East MP Stewart Hosie described the handling of the situation by Westminster as "shameful".
He added: "All the planning and financial decisions people have made are just ripped up and put in the bin.
"It's absolutely vital the WASPI (Women Against State Pension Inequality) campaign, locally and nationally, continues to highlight this issue.
"A certain group of women are arbitrarily being affected and it simply shouldn't happen."
A spokesperson for the department of work and pensions said: "The equalisation of the State Pension age was announced over 20 years ago and rights a longstanding inequality.
"Women retiring today can still expect to receive a higher State Pension over their lifetime than any women before them, and 10 per cent more State Pension than men of their age because they will on average live longer."
The Dundee protest was part of a national event organised by the WASPI campaign group.