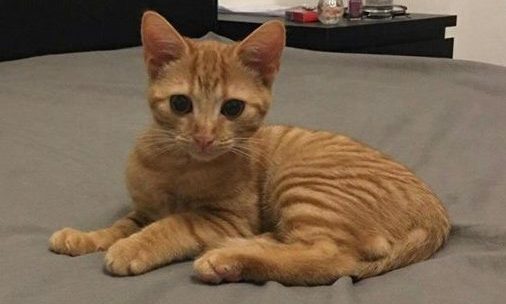 An international animal rights charity hope to educate Tayside children on the importance of respecting animals after a four-month-old kitten was reportedly tortured in Dundee.
The Courier told on Thursday how witnesses claimed tiny kitten, Penny, had been spun relentlessly on a playpark roundabout in the Whitfield area of the city.
The pet's ordeal was only brought to an end after a Good Samaritan intervened and messaged Penny's owner.
Penny, who had previously been reported missing, will be taken to a vet for a check-up as a result.
The "disgusting behaviour" was slammed by Penny's owner and animal campaigners alike.
Now global charity, People for the Ethical Treatment of Animals (PETA), has revealed it is "is rushing emergency humane-education materials to primary schools in the area to help prevent future instances of cruelty to animals."
PETA Director Elisa Allen explained: "PETA wants to prevent any further acts of cruelty.
"Instilling empathy in children and teaching them to respect others, human and non-human alike, is vital. The safety of the whole community depends on it."
PETA's educational materials are designed to help children of all ages recognise the importance of compassion and empathy for all living beings.
The charity's letters to schools also point out that experts in mental health and law enforcement consider the callous disregard for life and desensitisation to suffering evidenced by all forms of cruelty to animals to be red flags for other kinds of violence.
The US Federal Bureau of Investigation uses reports of crimes against animals to analyse the threat potential of suspected and known criminals. Experts agree that it is the severity of the behaviour — not the species of the victim — that matters.
PETA's letters to the schools are available upon request.
For more information about the link between cruelty to animals and violence towards humans — or to order a free education pack — visit PETA.org.uk.