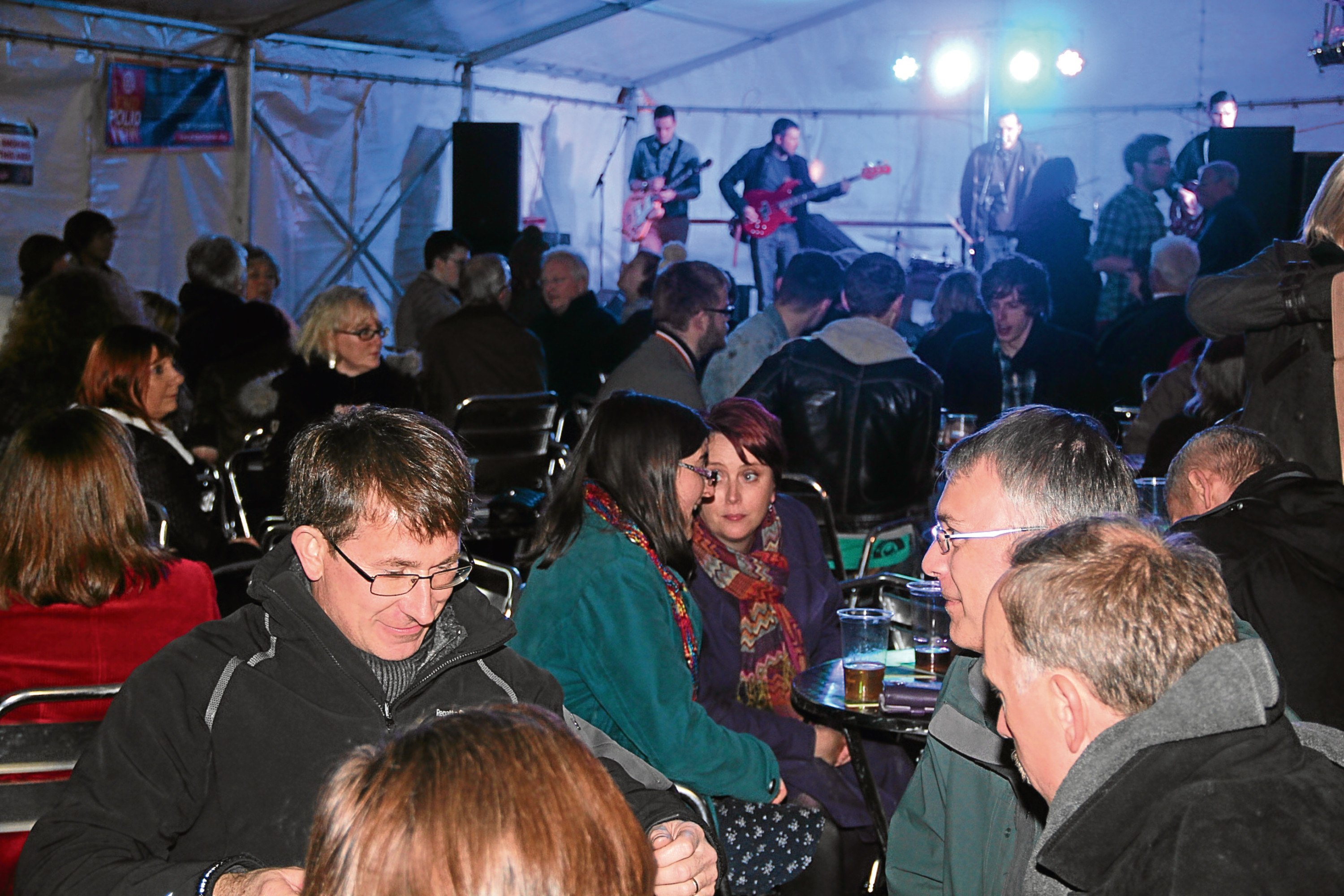 The atmospheric setting of Discovery Quay is again being transformed for one of the biggest events in the Dundee entertainment calendar – the Rotary Club of Dundee's Oktoberfest.
The celebration of live music, 26 local and authentic German beers, cask ales and ciders and German cuisine takes place from Thursday to Saturday.
The 15 live bands include Kashmir Crows, Rock Bottom, Still Standing Still, Cosmic Fish, Jive Candy, Neil Morrison, Tequila Rose, Sunstorm, The Windows, Miami Vice, Taylor Rae Dillon, Tarpaulin, Pretty Shameless, Jack Rabbit Slims and Judge Hardie and the Crimes.
For refreshment, a Prosecco and Gin bar is new for 2016.
Bratwurst, Currywurst and Frickadellen are being brought in from Metsgerei Jedowski in the Sauerland, with Dundee baker Alan Clark providing German Brotchen rolls.
The event is the sixth beer festival run by volunteer members of the club raising thousands of pounds for charities and good causes each year and attracting crowds of several thousand music, beer and German food lovers.
Organiser Robert Dunn said: "Members of the Rotary Club of Dundee have worked tirelessly behind the scenes to make sure that the 2016 Oktoberfest is the best yet, bringing together unique beers and ales, alongside talented local musicians to create a truly memorable atmosphere on the quayside."
Club president Peter Leyland said: "Our club takes great pride in doing all things well and having fun in everything we do.
"Oktoberfest is a fantastic way to engage with the Dundee community whilst raising lots of money for worthy causes."
The beer festival will run from 6pm until 11pm on Thursday September 22; and from 6pm until 12 midnight on Friday and Saturday, September 23 and 24.
Tickets can be booked online at www.dundeerotaryoktoberfest.co.uk.