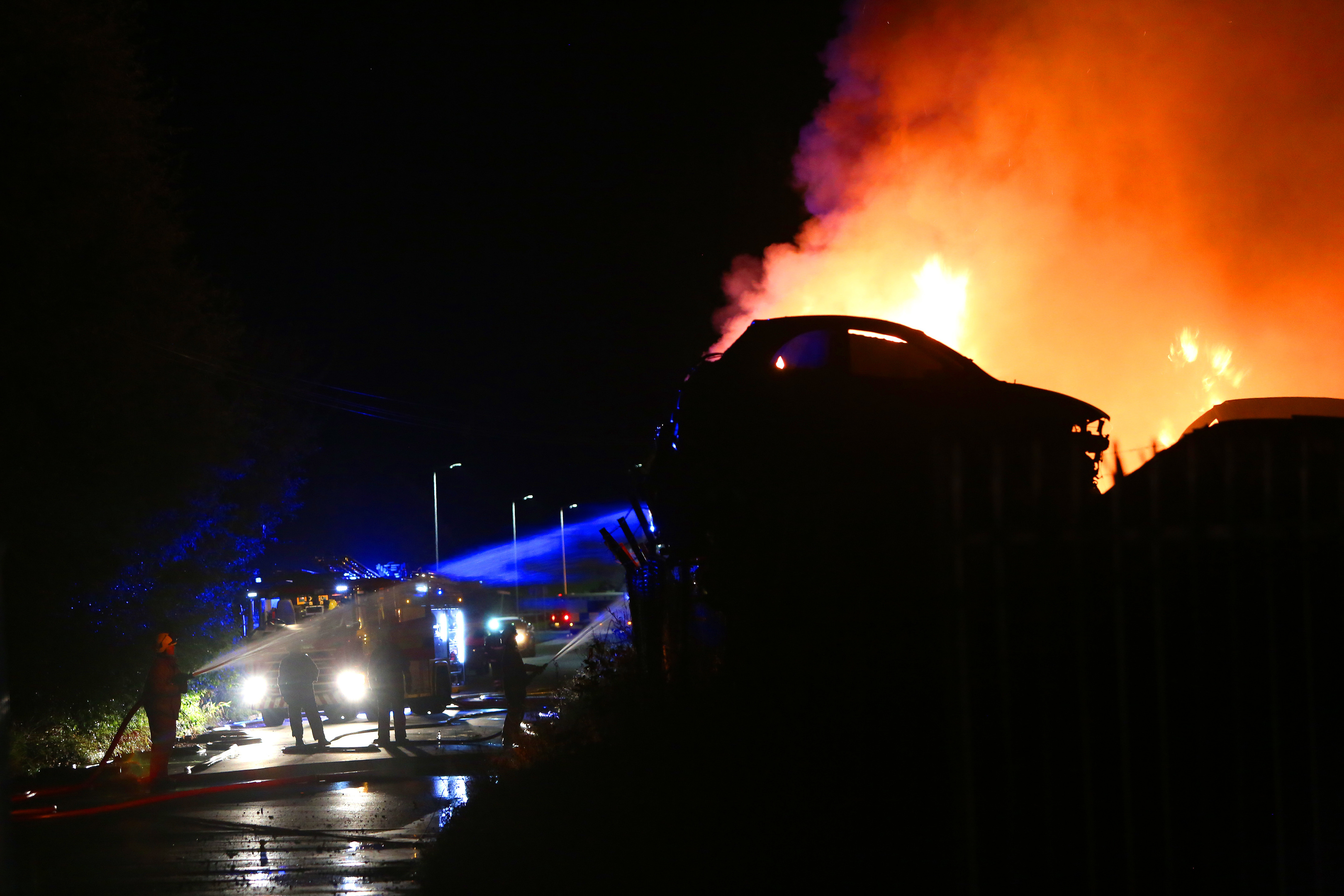 Emergency services have been called to a fire in Dundee's Baldovie area.
The Scottish Fire and Rescue Service were called to the auto breakers on Forties Road at around 9.20pm
Eyewitnesses described a "large plume of smoke" as being visible in Fife.
Firefighters arrived to find many cars already ablaze at the yard and explosions could be heard as cars were consumed by the flames.
One eyewitness said: "I was in my kitchen and I heard pops. I just thought it was fireworks. There are dogs on site as security – I'm really worried about them."