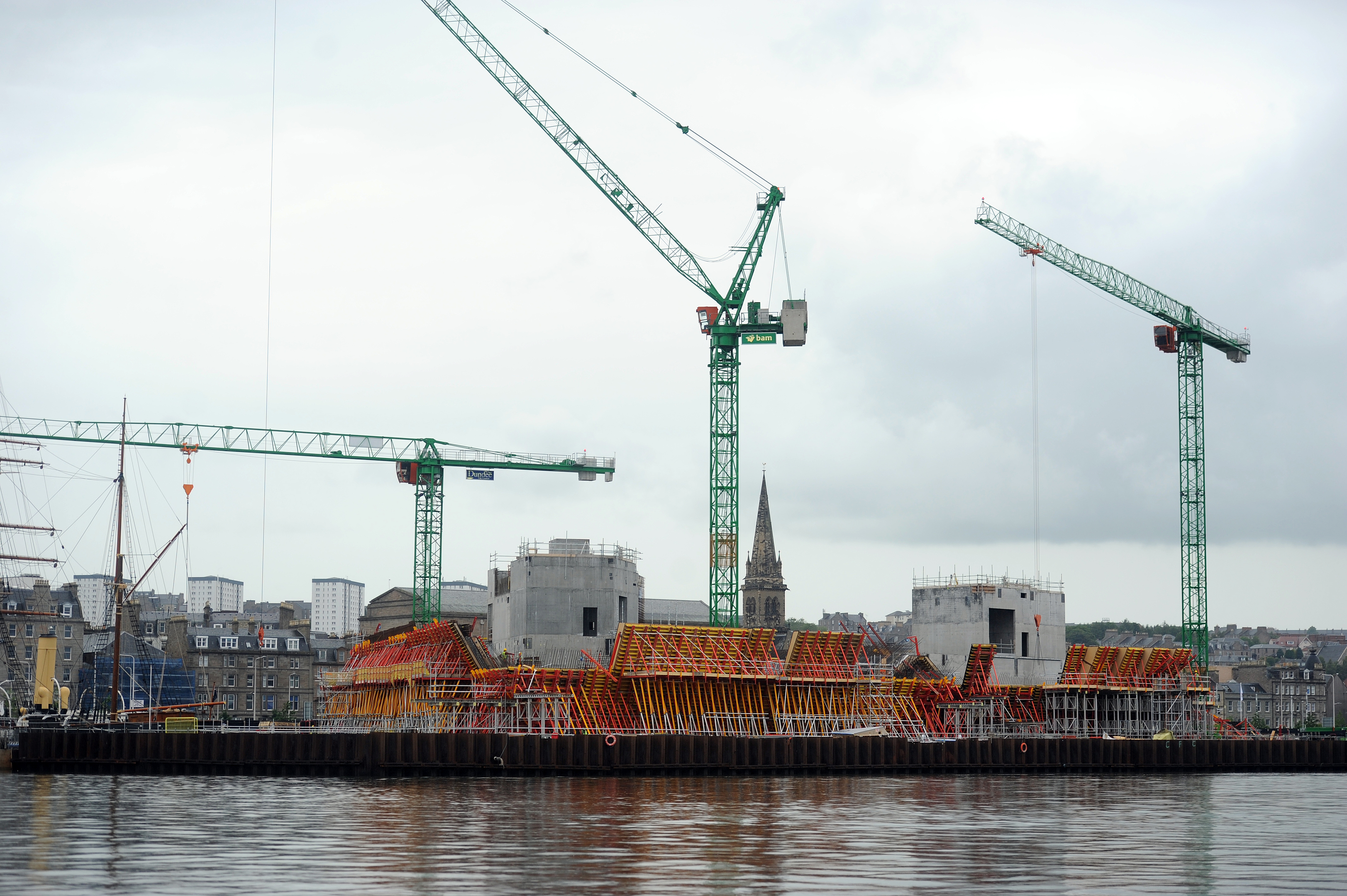 Plans to make Dundee's V&A a high-end food destination with the creation of 30 catering jobs  have been unveiled.
A Royal caterer has been appointed to take charge of the design museum's food operations, including a restaurant with an outdoor terrace overlooking the river Tay and a cafe for more casual dining.
Heritage Portfolio, and Edinburgh-based company, runs cafes, restaurants and events at a range of visitor attractions including the Scottish National Gallery of Modern Art, the Scottish Portrait Gallery, the Palace of Holyroodhouse, the Signet Library and Scone Palace.
The firm is also the only catering company in Scotland to have been awarded a royal warrant as an official supplier of catering services to the Queen.
Philip Long, director of V&A Dundee, said: "Heritage Portfolio is a world-class catering company that creates delicious food and stunning events.
"They will help us to develop V&A Dundee as a food destination, attracting local people and tourists to spend time in our café, enjoy the river views from the restaurant terrace, or organise special events for businesses and private celebrations.
"It's very important to V&A Dundee that our catering partner can look after all of our visitors,  from healthy children's meals to after-work drinks, from business events to celebrations, and run this business sustainably to support the museum and the new jobs this partnership will create.
"Heritage Portfolio has a strong record of creating new jobs, and is committed to developing apprenticeships and graduates, and training its staff throughout their careers. It's a great partnership for us and for Dundee."
The contract to run the café, restaurant and events at V&A Dundee is intended to create up to 30 new permanent jobs, as well as more flexible roles for catering large-scale events.
Mark Miller, executive director of Heritage Portfolio, said: "V&A Dundee is one of the most important and exciting developments happening in Scotland at this time and we are delighted to be a part of it.
"We're delighted to be joining Dundee's emerging restaurant scene.
"There is some fantastic local produce and we are looking forward to creating great dishes so that the residents of Dundee and further afield can enjoy delicious home-grown food in spectacular surroundings."
Heritage Portfolio has pledged to work with local colleges and universities to provide training and development for students.
Louisa Kingham, head of hospitality, professional cookery and tourism at Dundee and Angus College, said: "We look forward to working with Heritage Portfolio not only in their staffing to fulfil their roles, but to work closely with them to tailor, develop and refine the learner experience for the community to everyone's benefit."
The V&A is expected to open in 2018 and is currently under construction.