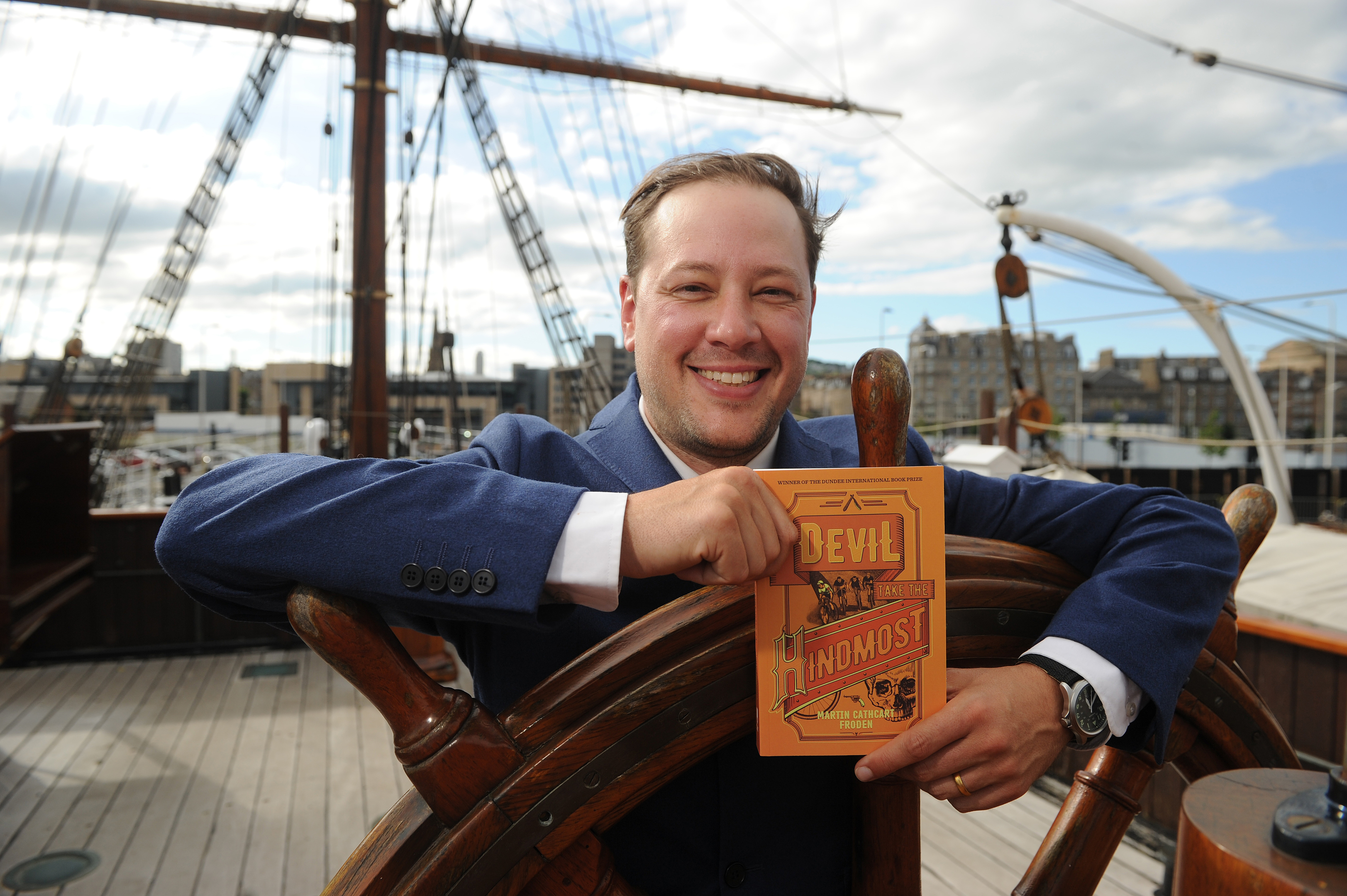 An all-women shortlist has been announced for this year's prestigious Dundee International Book Prize.
The trio in contention are The Margins by Jessica Thummel, Shadow Jumping by Margaret Ries and London Clay by Amy Spencer.
Their novels will now go before a judging panel consisting of broadcaster Shereen Nanjiani, poet Ian McMillan, critic Hannah McGill and publisher Adrian Searle.
The winner will be announced at this year's Dundee Literary Festival, which takes place from October 19 to 23.
The book prize is now in its 12th year and has long been a springboard for some of the world's most talented debut writers.
Previous winners include Amy Mason whose The Other Ida won in 2014, while Martin Cathcart Froden's Devil Take the Hindmost won in 2015.
For those on the shortlist, it offers an attractive combination of £5,000 cash prize and publishing deal and protected writing time in Dundee.
Peggy Hughes of Literary Dundee said: "We've got three really brilliant novels on our hands in what's been a particularly strong year for the Dundee International Book Prize.
"The prize is a vital part of our work and a key way in which we celebrate and champion new voices.
"This year's shortlist is a stellar mix of international talent and genres and we're deeply excited to see which one will win."
The Dundee International Book Prize is a collaboration between the University of Dundee, Freight Books and Dundee City Council's "One City, Many Discoveries" campaign.
City Development Convener, Councillor Will Dawson, said the quality of books on the ten-strong long-list and three-strong shortlist reflected interest in the prize and the city's "growing reputation as a cultural hotspot".
He said: "Each year the quantity and quality of entrants goes from strength to strength.
"I never envy the judges the difficult task they have of choosing just one winner from such a strong field but every time they manage to select a deserving book to take the title."
Adrian Searle from Freight Books, which will publish the winner's debut work, is confident that each of the three finalists is destined for success.
He said: "From a strong long-list, after much deliberation, we've selected an outstanding shortlist that demonstrates a breadth of experience and powerful storytelling.
"Each of the three writers here have shown real craft and all have exciting futures ahead of them, regardless of who comes out on top."
The shortlist
The 2016 shortlist includes two UK-based writers and one debut novelist from the US.
Edinburgh-based Margaret Ries' debut novel, Shadow Jumping, follows Alex Stiller as she tries to lose herself in the tumult of 1990s Berlin.
Margaret said: "I was so happy to have made it onto the shortlist, but to be a finalist is absolutely incredible.
"I have to keep rereading the email to make sure it's really true."
In her novel, London Clay, Amy Spencer tells the story of Evie Gray, a young woman searching for her brother Joe.
The Bristol writer's book intertwines her story with that of Harry, who is determined to save London's pets during the first days of the Second World War while building a memorial to a whale.
Amy said: "I am looking forward to reading everyone else's writing and visiting Dundee."
The final name on the list is that of Jessica Thummel, grew up in Dodge City, Kansas and lives in Denver.
The sole overseas name remaining from a truly world-wide long-list, her novel The Margins is the coming-of-age story of Sam Gavin, a transman who moves from Kansas to San Francisco in the summer of 1989.
Jessica said featuring on the shortlist was "thrilling".
She added: "This book and its characters have spent the better part of a decade in my mind and so the possibility of them existing in others' is both surreal and exhilarating."