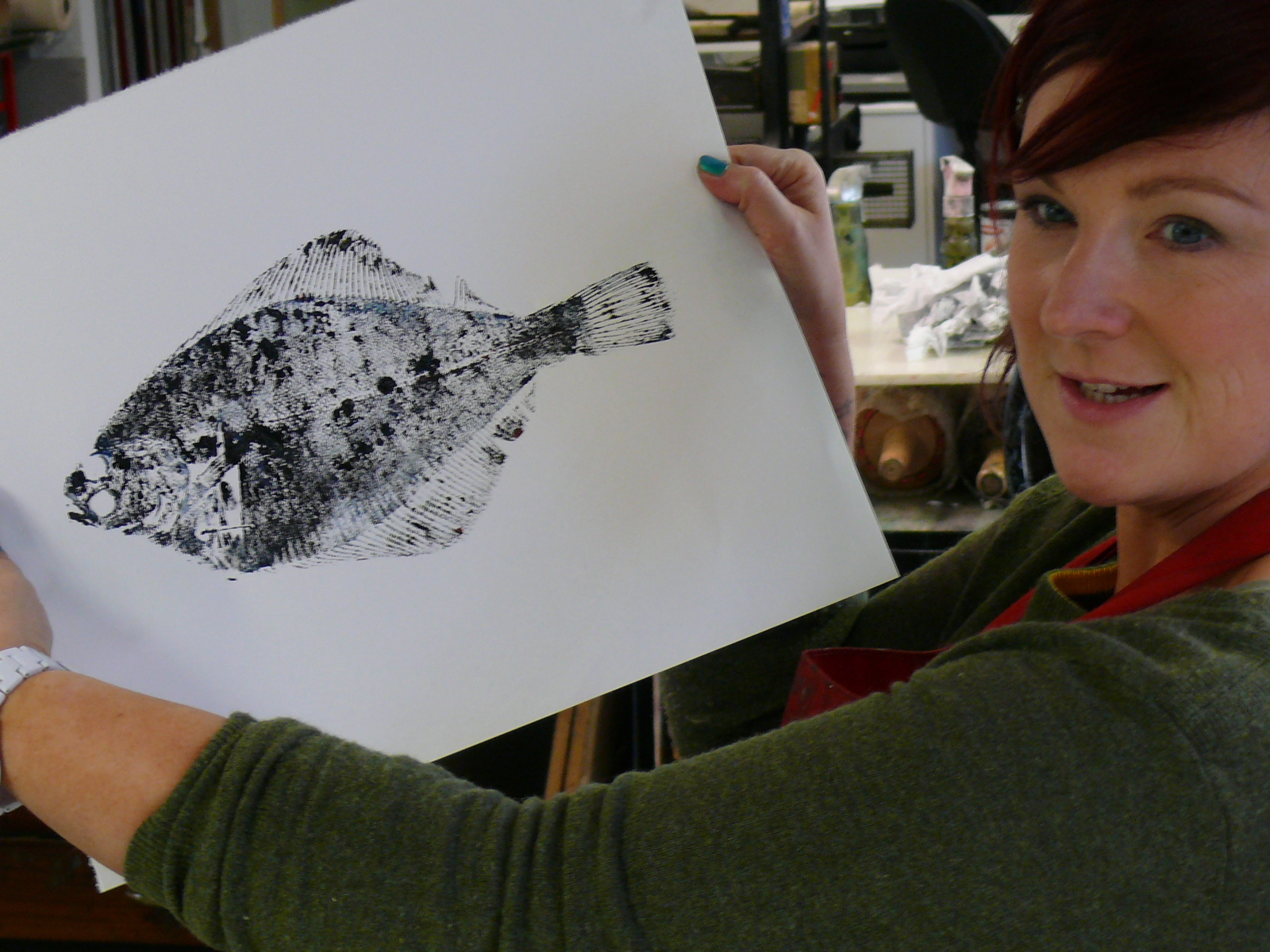 A course on the Japanese art of fish printing  using real sea creatures is coming to Tayside.
Dundee Contemporary Arts is to hold the one day workshop, believed to be the only one of its kind in Scotland, on October 2.
The practice involves a painstaking method of painting each fin and scale of the raw fish individually, before imprinting the creature onto paper.
And as the ink used is water soluble, the fish can then be washed and cooked.
Annis Fitzhugh, DCA's head of print studio, said: "Fish printing is a traditional art in Japan, called Gyotaku.
"Over there people take prints from the fish and then eat them — this is safe to do because the inks are water-based and can be washed off.
"The fish are very carefully painted to bring out the detail on the skin.
"Then Japanese paper is moulded around the fish to get all the details.
"Although this is a fairly simple art form to learn, it takes practice to get the best results.
"It's a very delicate art, as you're painting each fin and scale."
Sea bass, sea bream or any kind of scaly fish, as well as other sea creatures like clam shells can be used. Annis added: "We keep the classes small so that we can give everyone plenty of individual attention.
"We did this course a few years ago and it was successful, so we're hoping it will be popular this year too.
"The only thing people need to bring is an ungutted, scaly fish – but remind the fishmonger not to cut the head off."
Gyotaku dates back to the mid-1800s and was believed to have been used by fishermen to record their catches, before becoming an art form of its own.
For more information on the course, you can call the print studio on 01382909242.