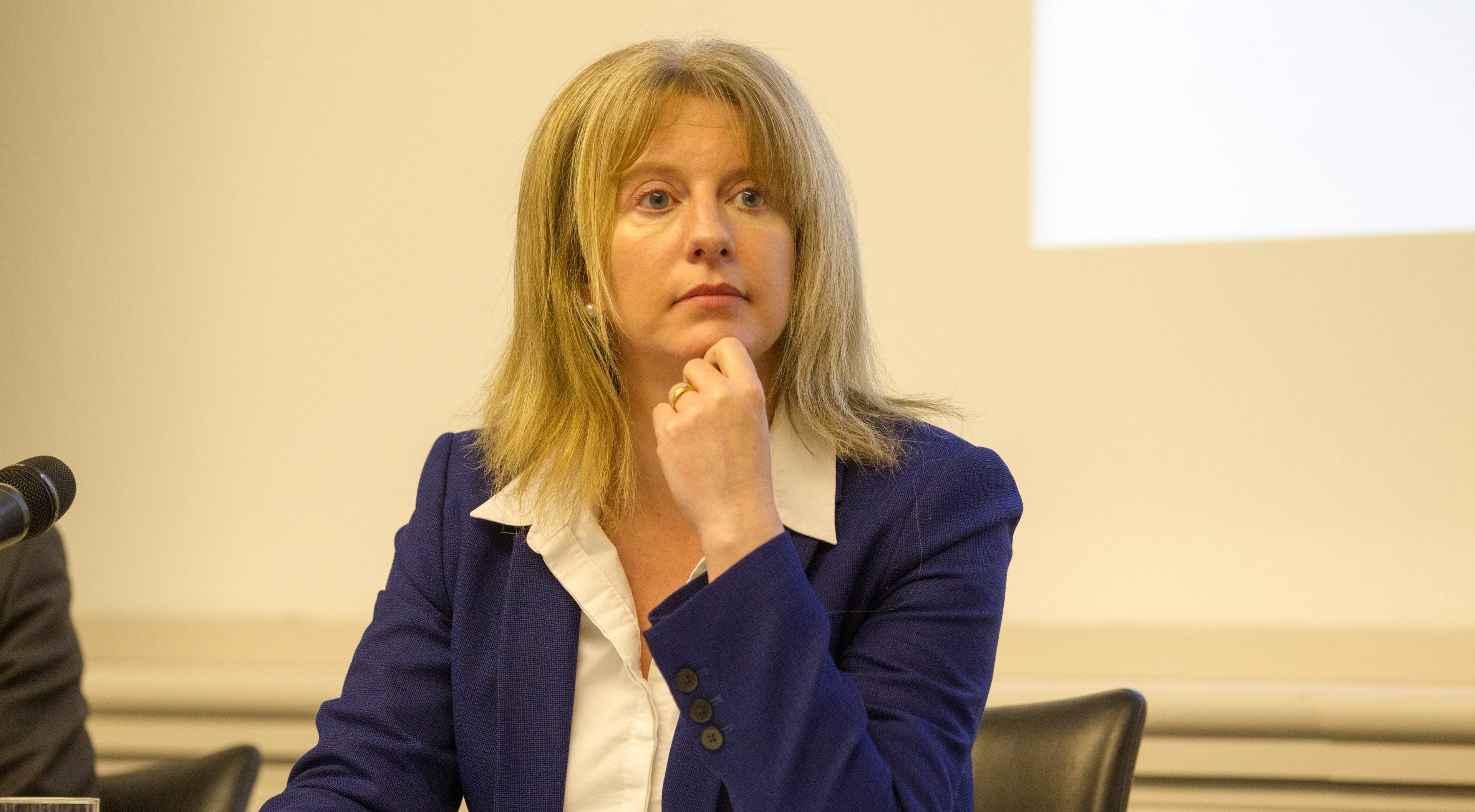 Scottish Government health minister and Dundee East MSP Shona Robison has offered her full support to Dundee MP Chris Law.
Mr Law, who represents Dundee West at Westminster, was quizzed on Wednesday over allegations of embezzlement relating to the Scottish independence campaign.
It is understood Mr Law is facing a probe relating to his head-turning Spirit of Independence campaign, which saw the then party activist tour the country in a modified Green Goddess fire engine.
Mr Law did not appear for his weekly constituency meeting on Friday and has yet to release a formal statement about the police investigation.
Explaining his absence from his Lochee constituency office, an SNP spokesperson said: "Parliament is in recess at the moment and the MP is expected to return to his normal constituency duties next week.
He added: "As we have said he is assisting the police and providing them with further information to help them with their inquiries. It is unlikely Mr Law will make any statement to the press until these matters are resolved."
The Minister for Health, Shona Robison, said she was sure Mr Law will be able to resolve the matter quickly.
She said: "As the First Minister said on Thursday, Chris Law is very confident he will be able to answer the questions that are being asked of him.
"No charges have been brought and we should allow due process to take its course.
"He is confident that he can provide the information he's been asked for and I am sure he will do so."
First Minister Nicola Sturgeon backed Mr Law during First Minister's Questions on Thursday.
Mr Law is the third SNP MP to face a financial probe by Police Scotland since the party won 56 Scottish seats in the 2015 general election.
Glasgow East MP Natalie McGarry and Edinburgh West MP Michelle Thomson both resigned the SNP whip after the separate probes in to financial dealings first emerged.
Fife-born Natalie McGarry was charged by police on Wednesday for offences including embezzlement of funds, breach of trust and an offence under the Scottish Independence Referendum Act 2013.
Ms Thomson resigned the party whip after police investigated property deals conducted by her solicitor, who has been struck off for misconduct. No allegations of criminality have been made against Ms Thomson.
Asked whether she felt it fair Ms McGarry and Ms Thomson had resigned the Nationalist whip and Mr Law had not, Ms Robison said: "Natalie McGarry and Michelle Thomson both chose to resign the SNP whip.
"Chris has said he is very confident he will be able to very quickly answer the questions which are being asked of him by the police and I am sure he will do so."
MP attempting to buy castle
The Dundee MP is trying to buy a £620,000 castle in Angus, The Courier has learned.
Chris Law, who represents the west of the city, has submitted an offer for Inverquharity Castle, Kinnordy, near Kirriemuir and plans to transform it into a venue to help children with physical and learning difficulties.
The four-bedroom, three reception room property comes with almost 12 acres of land and a spokeswoman for the SNP politician said his mother was the inspiration behind the idea.
She added: "Chris is considering purchasing the property with the aim of providing holiday and leisure facilities for children with physical and learning disabilities, which would be run by his partner.
"Chris was a carer for his mother who was housebound suffering from Multiple Sclerosis, and has long felt the need for such facilities."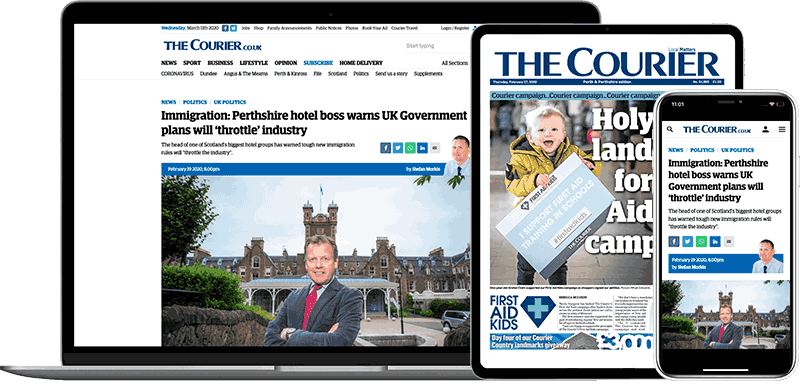 Help support quality local journalism … become a digital subscriber to The Courier
For as little as £5.99 a month you can access all of our content, including Premium articles.
Subscribe