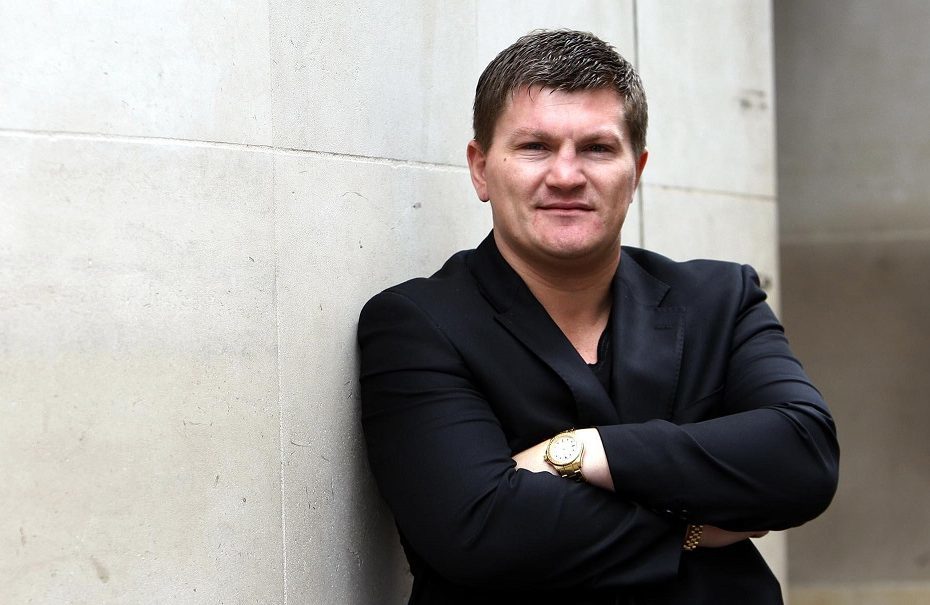 A fundraiser set up by former world champion boxer Ricky Hatton for the family of tragic Dundee boxer Mike Towell breached its £20,000 target in hours.
Hatton, a former light-welterweight and welterweight world champion set up the fund on Saturday morning, kicking it off with a £5,000 donation of his own.
It also gained the support of other boxing legends, such as Frank Bruno, who posted updates and links to the page on Twitter.
"Iron" Mike Towell died in hospital in Glasgow after collapsing in the ring at the end of a fight on Thursday night.
The 25-year-old had a two-year-old son, Rocco, with his partner Chloe Ross.
Hatton decided to set-up the fundraising page after inquiring on Twitter whether money was being raised for Towell's family.
When he discovered it was not, he decided to take matters into his own hands and launched the page, starting off with his own donation.
He wrote: "Mike Towell lost his life doing either what he loved or looking after his family — or both.
"A young boy and partner are left behind let's make sure they are looked after. Give what you can. Let's see if we can smash the £20,000."
More than £6,500 was posted in the first hour of the appeal and it broke through its £20,000 target within 12 hours.
More than £23,000 has been raised by Sunday morning.
Hatton posted on Twitter: "Fundraising has hit over £20,000 through members of the public.
"Boxing family done proud let's hope it doesn't stop there."
Former heavyweight world champion Frank Bruno posted: "Massive well done in starting this look how well it's done…massive thank you to everyone donating."
Meanwhile, the boxing community paid tribute to Towell over the weekend.
Dundee boxing legend Dick McTaggart, 81, who won gold in the lighweight division in the 1956 Olympics and bronze four years later, said referee Victor Loughlin could not be blamed for failing to stop the fight.
He said: "I'm sorry to hear about Mike.He was definitely one of the up-and-coming boxers in the country."
"I didn't know him personally but my wife liked watching him on the telly. It's just one of those things – you can't blame the referee.There is always a danger for any sport, it's not just boxing."
Former world featherweight champion Barry McGuigan, heavyweight Anthony Joshua and Bruno were  among those offering their condolences to Towell's family online.