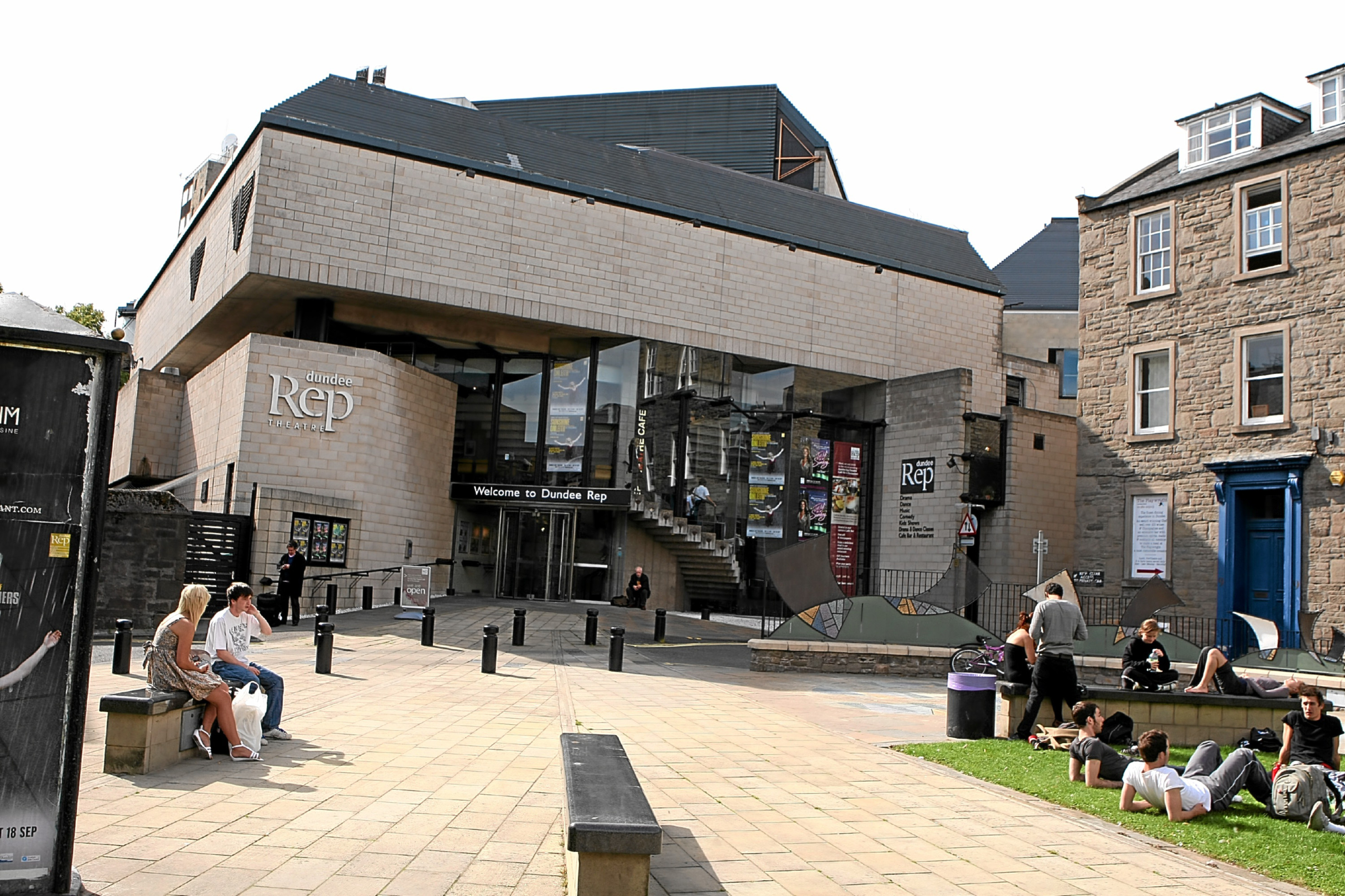 Dundee Rep and Scottish Dance Theatre is facing a funding crisis amid fears hundred of thousands of pounds of Creative Scotland cash may be in jeopardy.
National arts development agency Creative Scotland is due to provide The Rep with £3.25m of funding over the three years to March 18 and a further sum of £2.68m is to be allocated to the dance company.
However, theatre management are concerned the vital funding stream could be cut in its final year.
The Rep's cash allocation is the second largest grant Creative Scotland makes after that afforded to Edinburgh International Festival.
A significant reduction of support would leave the city's cultural icon – which is celebrating the 30th anniversary of it Scottish Dance Theatre arm – facing a major blackhole in its finances.
The concern was laid bare by Dundee Rep and Scottish Dance Theatre Limited chairman Peter Inglis as he presented the company's accounts for the year to March 31.
"The general economic climate continues to improve but is still a challenge for cultural organisations," Mr Inglis said.
"This year was the first year of the company's three year funding agreement with Creative Scotland.
"Whilst Creative Scotland were able to maintain their promised level of funding for the second year of the agreement (2016/17) there is a real risk that funding might be reduced the following year."
The Rep has already seen a reduction in its external funding streams after Dundee City Council cut its support, although the drop was less than anticipated.
"Uncertainty about future levels of public subsidy continue to be a cause for concern," Mr Inglis continued.
"Continued financial planning, cost management and monthly monitoring alongside ancillary sales have enabled the company to maintain itys positions as a business leader locally, nationally and internationally.
"Going forward, a growth plan for fundraising and earned income is being developed."
During the year, The Rep's inhouse ensemble put on eight productions and performed on 167 occasions.
The theatre also hosted 69 visiting theatre companies who put on 184 shows. In total, more than 71,000 people took in a show at The Rep last year.
Scottish Dance Theatre attracted an audience of 7,000 as it presented two new works and toured seven.
A spokesperson for Creative Scotland said it was awaiting it own budget settlement from the Scottish Government.
"Along with the rest of the public sector we expect the Scottish Government to announce its budget for 2017-18 towards the end of this year," the spokesperson said.
"As such, at this point in time, we do not know what the budget outcome for Creative Scotland will be but we continue to work closely with Government officials to input to overall budget planning.
"Until we know this outcome, and as already communicated to Regular Funded Organisations, we are not in a position to finalise budget agreements for 2017/18.
"In the meantime, we continue our work to raise awareness of the value of public funding for the arts, screen and creative industries to Scotland and to get the message across that creativity matters to everyone everywhere."
Fundraiser already appointed
Dundee Rep has already appointed a fundraiser to help head off an anticipated shortfall in funding.
Chairman Peter Inglis said action is being taken now as "storm clouds are gathering" for organisations that rely on public funding.
The Rep is anticipating a reducing in the grant it is awarded by Creative Scotland.
Mr Inglis said: "We have appointed a fundraising officer.
"The theatre has to recognise that public finances are becoming stretched.
"We have been quite fortunate to have received assistance in the past but the level of that assistance may well be reduced in future."
Mr Inglis added: "We don't know the level of any potential reductions but we are guarding against it — storm clouds are gathering."
The chairman added that whatever the financial challenges facing the theatre, nobody associated with The Rep will use that as an excuse to lower standards.
He said: "We will not accept a reduction in quality.
"We demand quality in ourselves and our audience demands the quality of productions that they are used to from the Rep Ensemble, Scottish Dance Theatre and our creative learning department.
"We don't know the scale of any future cuts but let's be prepared for it."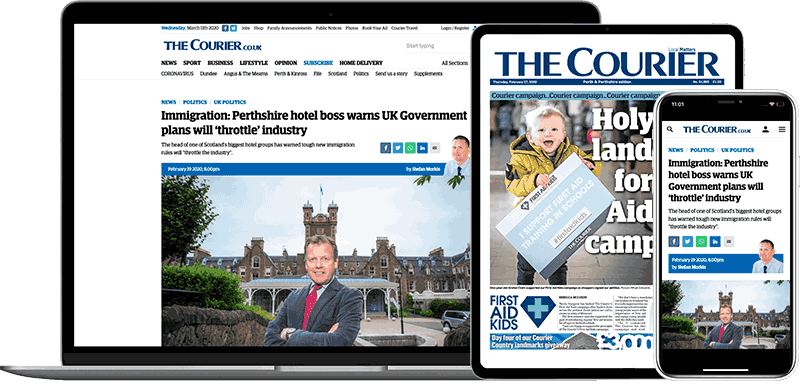 Help support quality local journalism … become a digital subscriber to The Courier
For as little as £5.99 a month you can access all of our content, including Premium articles.
Subscribe