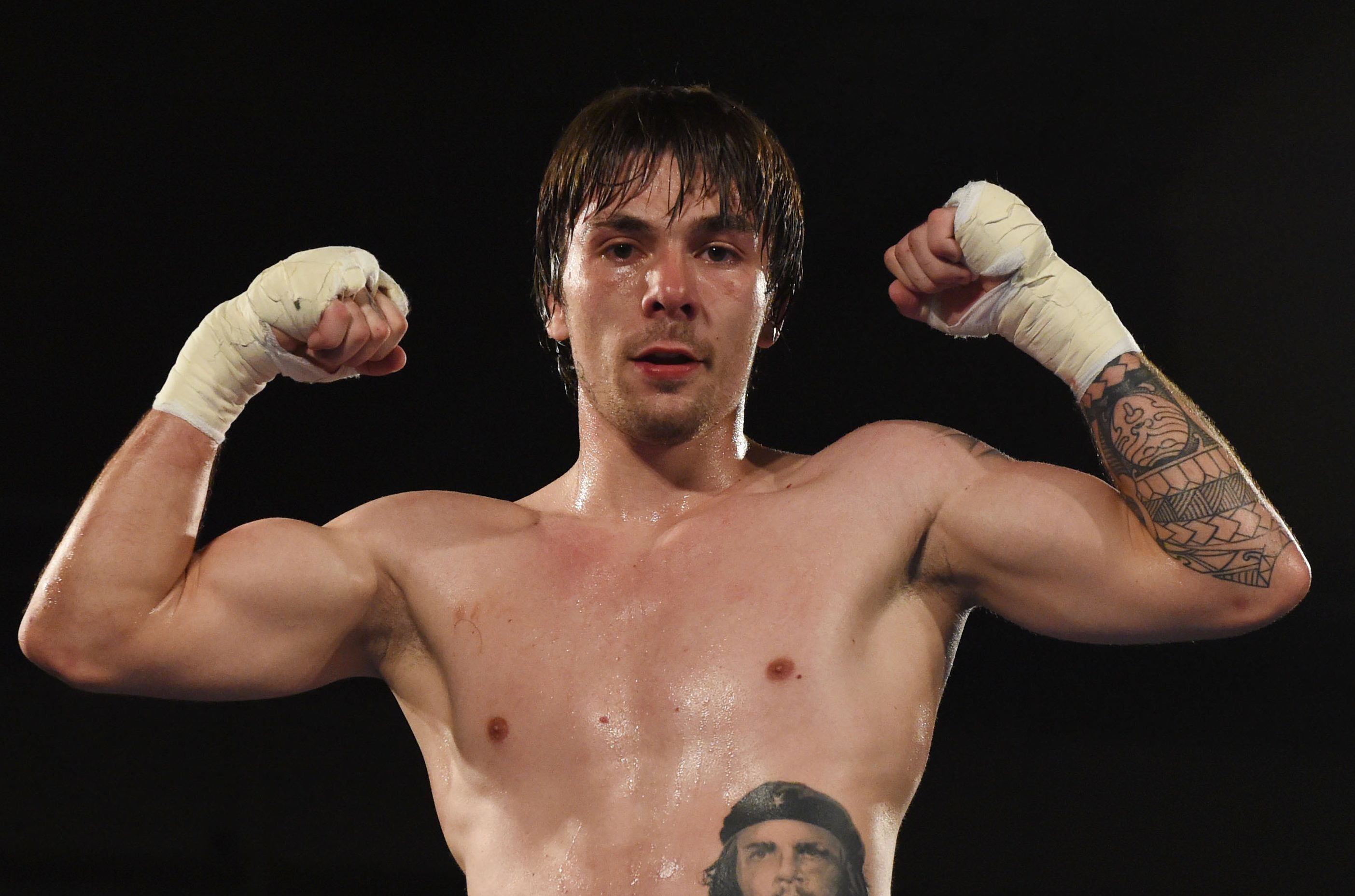 A Conservative MSP has called for a fatal accident inquiry into the death of Dundee boxer "Iron" Mike Towell.
South Scotland MSP Brian Whittle, who competed as a sprinter in the 1988 Olympics in Seoul, said a "proper inquiry" into the circumstances leading up to the death of the 25-year-old fighter could prevent a repeat of similar tragedies in the future.
Mr Whittle's call came as it emerged the Crown Office is investigating Towell's death.
The boxer died in hospital on Friday after collapsing in the ring after his fight with Welshman Dale Evans the previous night.
He had suffered severe swelling and bleeding to the brain.
Towell, who had complained of headaches in the run up to the bout, was knocked down twice during the contest.
Although the referee stopped the fight after the second knockdown in the fifth round, Towell collapsed moments later.
He was given treatment at ringside before being rushed to hospital where he later died.
Mr Whittle described Towell's death as a "real tragedy".
There have been calls to ban boxing in the wake of Towell's death. Mr Whittle said this would be "silly" but said an inquiry is needed.
He said: "Obviously it's a high contact sport but there should be safeguards in place to prevent this kind of tragedy.
"I do think we need to have a proper inquiry about this to ensure it doesn't happen again."
He added: "In my view, this is a place of work and the young man has died at his work which would then mean you should really have a full fatal accident inquiry into this.
"We need to make sure that the proper expertise is brought in because there are some anecdotal things that are being said around the fact that he wasn't particularly feeling well before he stepped into the ring.
"He was complaining of headaches so, to me, that sounds like there's something been missed here.
"I think it's really important that we call for a fatal accident inquiry."
Meanwhile the Crown Office and Procurator Fiscal Service confirmed it was investigating Towell's death after receiving a report.
A spokesman said: "The investigation into the death, under the direction of Scottish Fatalities Investigation Unit (SFIU), is ongoing and the family will be kept updated in relation to any significant developments."
Police were also notified, as is the case in all sudden deaths.
A fundraiser for Towell's family set up by former world champion Ricky Hatton has now raised nearly £34,000.
He said the entire boxing community is trying to help Towell's family. He is survived by his partner Chloe Ross and two-year-old son Rocco.
Hatton said: "It doesn't matter where you come from – England, Ireland,
Scotland, wherever. In boxing we are a family.
"With Mike, that's been hit home. It doesn't happen often, thankfully, but when it does we have no option but to all pull together.
"It's such a terrible thing that has happened. He's got a missus and a young child. I just hope the fundraising page helps them out — because they are going to need a bit of help."