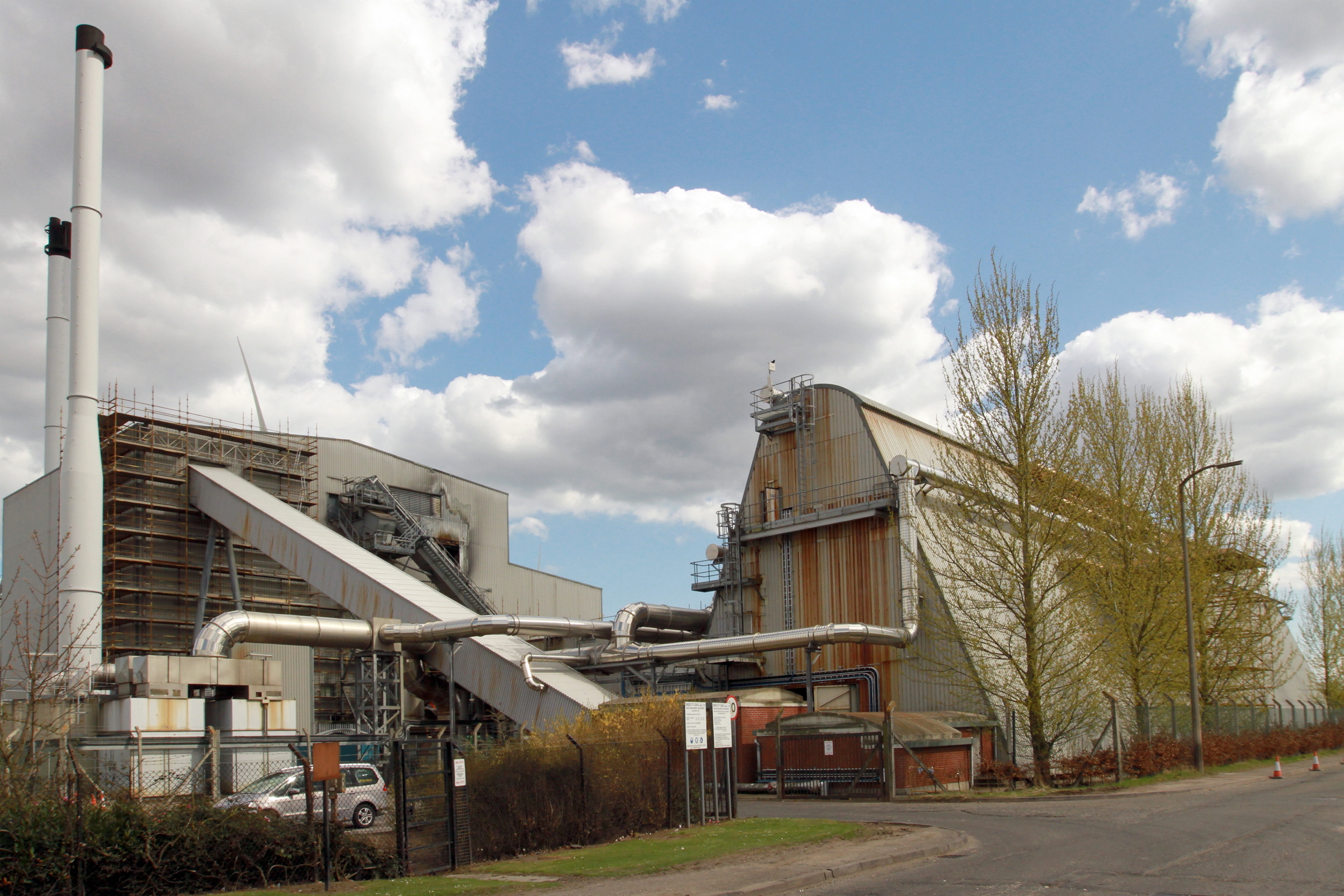 Fire crews were called to Baldovie incinerator after a butane gas cylinder thrown away in household rubbish exploded inside one of its hammer mills.
The hammer mills are used to crush or shred waste prior to incineration.
A spokesman for incinerator operators Dundee Energy Recycling Ltd (DERL) said the blast had damaged the plant, but that it is still functioning as normal.
However, he warned the incident could have seriously injured staff working at the plant and urged Dundonians to ensure gas cylinders are disposed of responsibly.
Fire crews were called to Baldovie around 11pm on Monday.
They used a CO2 extinguished to stop the canister from starting a fire and thermal imaging equipment to check for any smouldering.
The firefighters had to remain on site until 3am and then turned out again early on Tuesday morning for a second inspection.
A DERL spokesman said: "Some damage to the DERL plant has been caused by a gas canister that had been disposed of within the domestic waste.
"The explosion occurred during operations at 10.30pm on Monday evening.
"The fire service was immediately called out and fire safety procedures followed, with all our fire protection devices performing effectively.
"While there were no flames, the fire crew remained on site until 3.00am to carry out thermal imaging and contain any smouldering. As a precaution, a fire crew returned to the site at 7am on Tuesday for a further inspection."
He urged members of the public not to dispose of gas canisters in their household waste, no matter how small the canister or if they believe it to be empty.
"Gas from the canister exploded inside one of the plant's two hammer mills, where waste is pulverised and converted into fuel for power generation," he said.
"Incoming waste is inspected and care is taken to remove bulky metal items before processing, although smaller metal items cannot always be detected, particularly if they are concealed.
"There is a serious risk to the safety of our workforce with such items and we would appeal to the public to dispose of them safely via the council's recycling centres at Baldovie or Riverside."
Nearly 60% of household waste generated in Dundee — more than 22,000 tonnes — is burned at Baldovie.
It also burns commercial waste in order to generate electricity.
The incinerator was out of action for a year after a major fire in the facility in 2012.