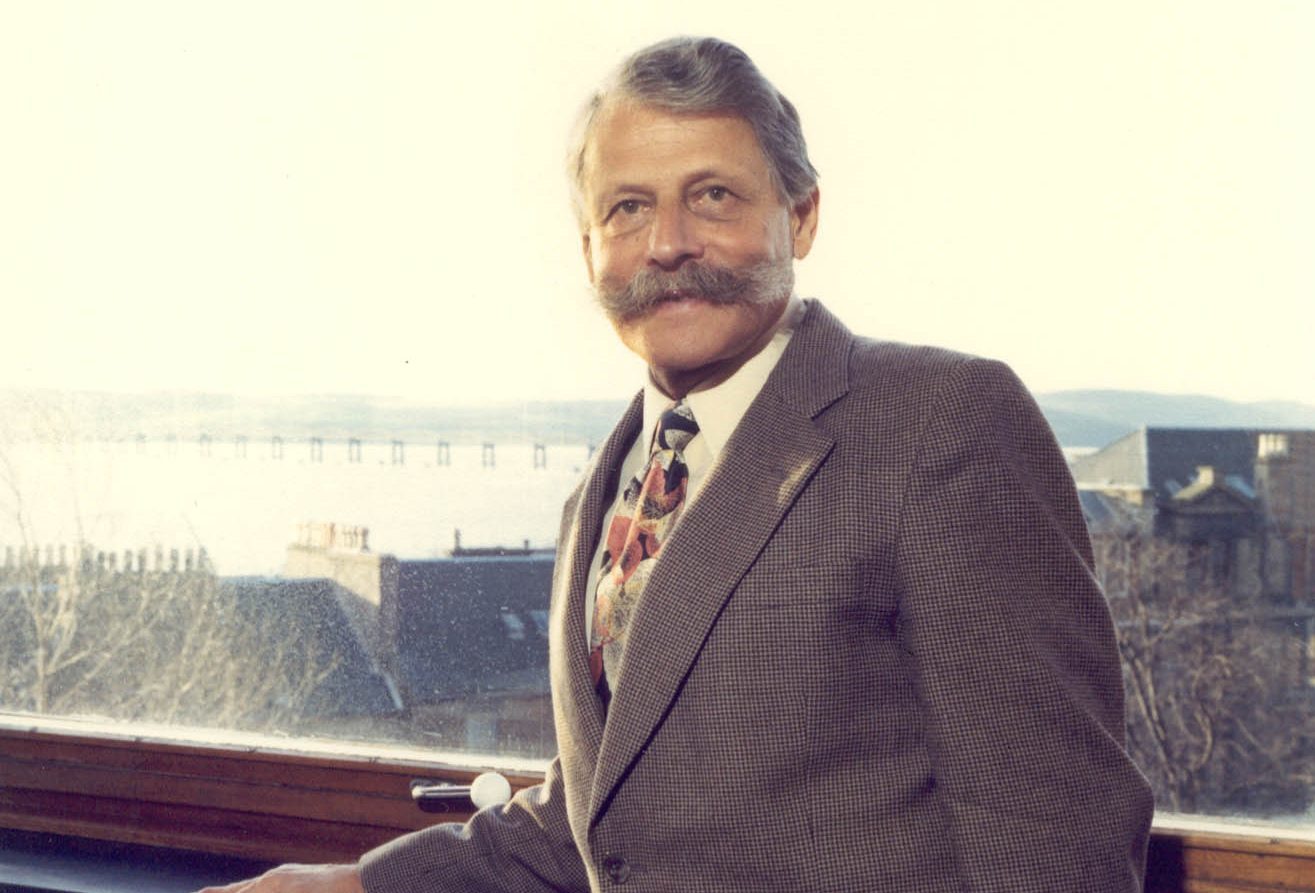 Dr Adam Neville, the former principal and vice-chancellor of Dundee University, has died at the age of 93.
Dr Neville, who spent nine years in charge of the university between 1978 and 1987, was the university's second principal and vice-chancellor.
Born in Poland in 1923, Dr Neville escaped German occupation in 1939 only to be captured by the Soviets.
He was sent to a labour camp in the Arctic before travelling across Russia to join the Polish Forces under British Command in Persia in 1942.
After demobilistation, he studied engineering at Queen Mary College at the University of London.
He went on to become one of the world's foremost experts in concrete and his work continues to be cited to this day.
In 2008 he received one of The Royal Academy of Engineering's most prestigious awards — the Sustained Achievement Medal — after devoting nearly 60 years to research and practice in civil and structural engineering all over the world.
He was also appointed a life president of the American Concrete Association, and served on the Council of the Institution of Structural Engineers and as vice president of The Royal Academy of Engineering (1992-95).
His first book, Properties of Concrete, published in 1963, has been translated into 13 languages and has sold nearly a million copies. In many parts of the world this book is known familiarly as "Neville's concrete bible".
Current principal and vice chancellor Professor Sir Pete Downes paid tribute to Dr Neville and said he guided the university through one of the most challenging periods in its history.
He said: "We are deeply saddened  at the news that Dr Adam Neville, Principal and Vice-Chancellor of the University from 1978 to 1987, has died at the age of 93.
"Professor Neville guided the University through what were extremely challenging times for Dundee, with severe financial difficulties and pressure from many quarters for a merger with other institutions.
"He strongly supported a focus on research excellence to improve the University's standing, notably making decisions that led to the emergence of Life Sciences at Dundee as a world leader.
"The University presented Professor Neville with an honorary degree in 1998 and one of our most prestigious annual lectures is named after him and held in the School of Life Sciences, in recognition of his key role in its development. I am immensely proud to have given the first Adam Neville Lecture in 1988.
"Our thoughts are with Adam's wife Mary at this time."
Dr Neville's funeral will take place in London on Thursday.