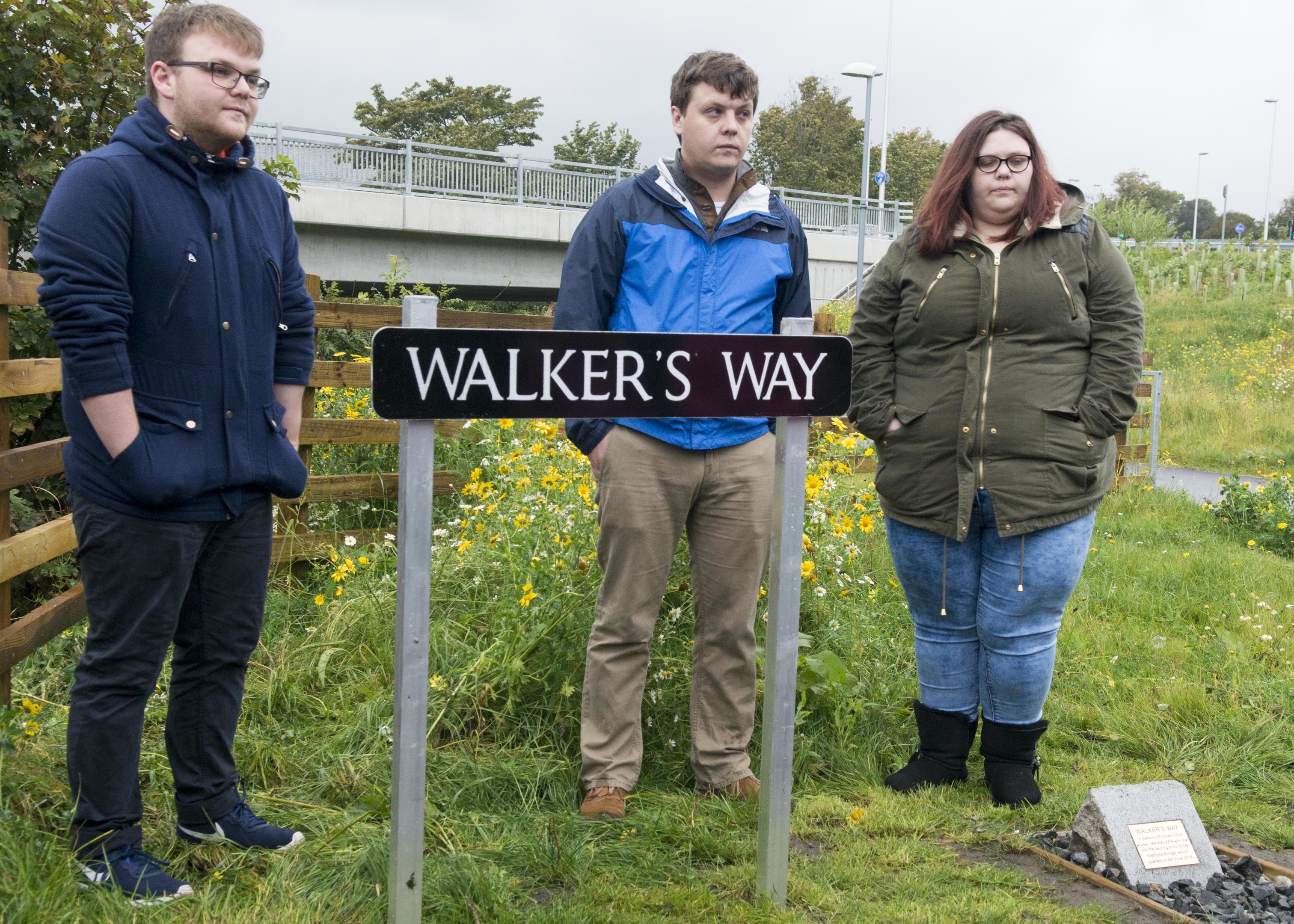 A commemorative plaque marking the death of a Dundee worker who died during the construction of an Aberdeen river crossing has been unveiled.
Ian Walker, who worked for Balfour Beatty, died during the construction of the third River Don bridge.
A footpath which runs along the riverbank has also been named in the 58-year-old's honour.
Mr Walker tragically died at the site on 13 January this year.
His children, Kirsty, Steven, and Andrew, attended Friday's ceremony along with other family members and his Balfour Beatty co-workers.
Kirsty said: "Our Dad was a good solid family man. He meant a lot to many people and is very much missed. We are very grateful to Balfour Beatty, the Council and the local community for honouring his memory."
Councillor Jenny Laing, leader of Aberdeen City Council, added: "We were honoured to name the path in Mr Walker's memory and the ceremony to unveil the plaque is a fitting tribute."
George Hood, Balfour Beatty's regional managing director, commented: "We are pleased to see this tribute being rightfully paid to Ian Walker who was a highly respected colleague.
"We were pleased that we were able to join with the family and officially name Walkers Way in Ian's honour."
The crossing, which will soon be formally named the Diamond Bridge, connects Grandholm with Tillydrone, involved construction of two major bridges, with the first being a 26m skew span reinforced concrete bridge over the Mill Lade at Grandholm Village and the second a 90m span steel box girder bridge over the River Don.
The project includes 1.5 miles of new roads on both sides and also includes new cycleways and paths.
The long-awaited bridge was officially opened in June after running £3 million over budget and six months late.
The £22.3 million project is hoped to ease traffic congestion along major routes in Aberdeen.
Problems with the bridge design and the tragic death of Mr Walker earlier this year delayed the opening.
It has been described as the largest bridge project the city has seen for 30 years.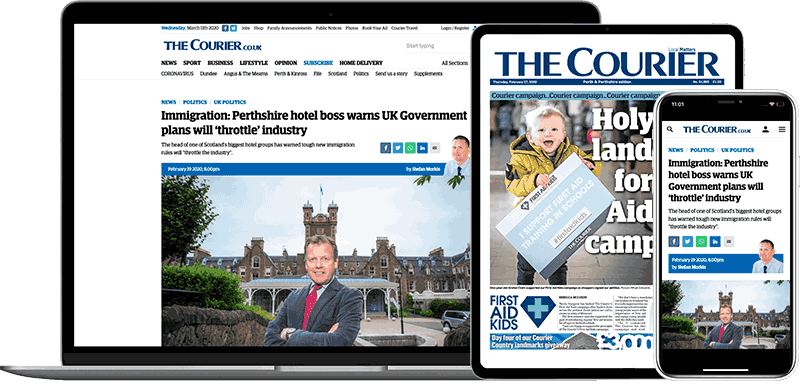 Help support quality local journalism … become a digital subscriber to The Courier
For as little as £5.99 a month you can access all of our content, including Premium articles.
Subscribe