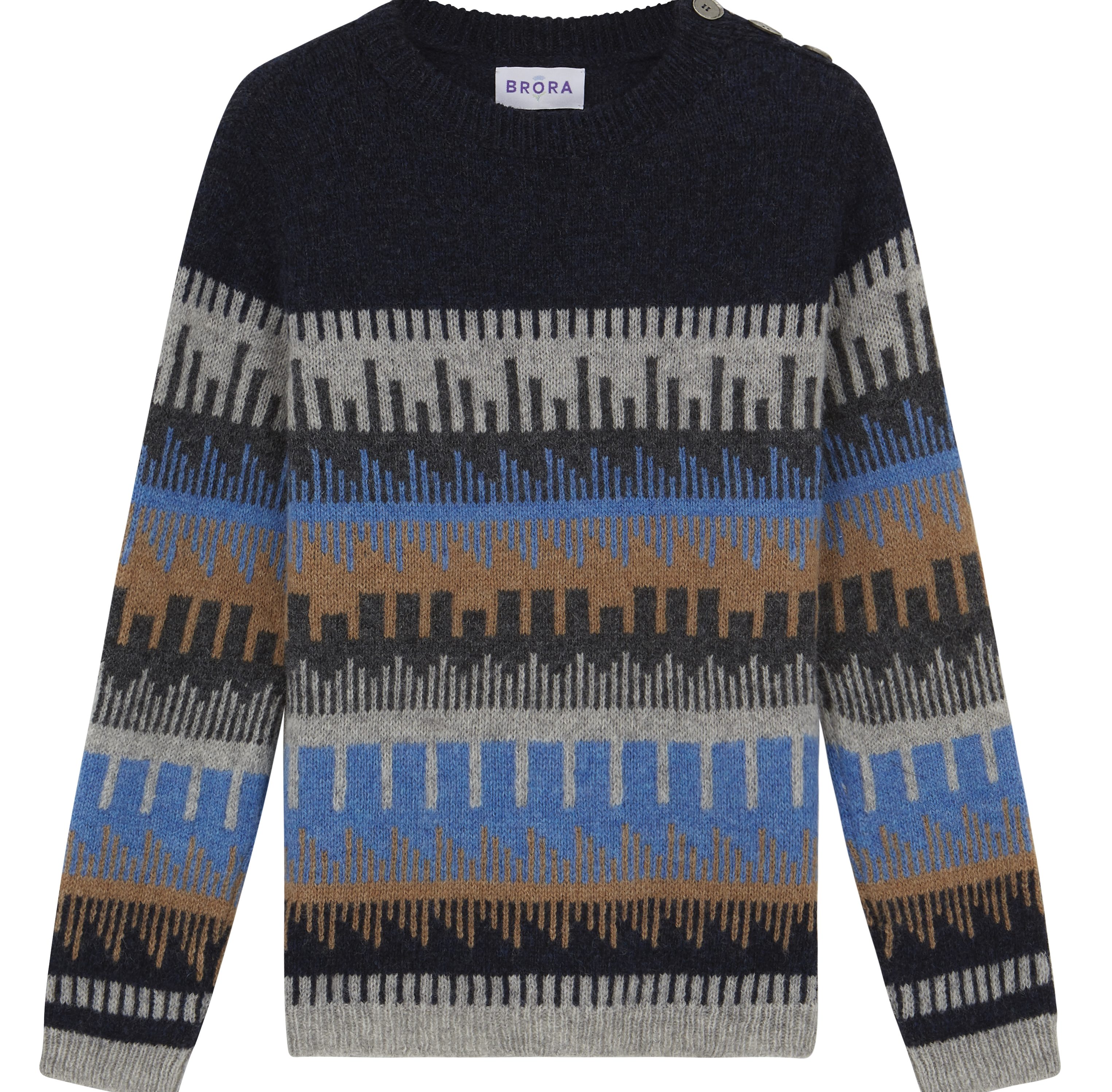 A Dundee University art student has taken inspiration from one of the city's industrial landmarks to create an award winning piece of fashion.
Julie Mapes, who is studying textile design at the university's Duncan of Jordanstone college of art and design, has won the annual  Wool Week competition run by cashmere clothing company Brora.
She created a lambswool jumper celebrating the landscape of the country's industrial heritage, and her design features Dundee's very own Cox's Stack.
Her design uses the image of smoking chimneys set against a colourful horizon using geometric design, and will be available to buy on the Brora website.
Julie credited Dundee's "great" skyline as a major inspiration for her work.
"Seeing something that I have designed as a real piece of clothing is an absolute thrill, I am so honoured that they have chosen my design," she said.
"Working on this project has been one of my most enjoyable projects to date, everything just clicked and I had a ball with it. Dundee has such a great skyline and I wanted to capture that."
The university has taken part in the Brora design competition for a number of years.
Several Dundee University graduates have gone on to work with the fashion designer, who have shops located across the world- including New York.
Textile design course director, Sara Robertson, said: "We work with Brora every year and we had 15 students taking part.
"They were challenged to develop a collection of knitted samples for a jumper that fitted with their City Sky mood.
"Several of our graduates work for Brora so this collaboration continues and gives the students fantastic industry insight, experience and exposure."
Wool Week runs from October 10-16 and aims to raise awareness of the importance of using ethically sourced wool.
It runs as part of the wider Campaign for Wool and unites several fashion industry leaders in a bid to let consumers know all of the major benefits wool can bring.
The Campaign for Wool has also led to a threefold increase in the price wool farmers receive for their product.
The campaign is supported by the Prince of Wales, who is a patron of the movement.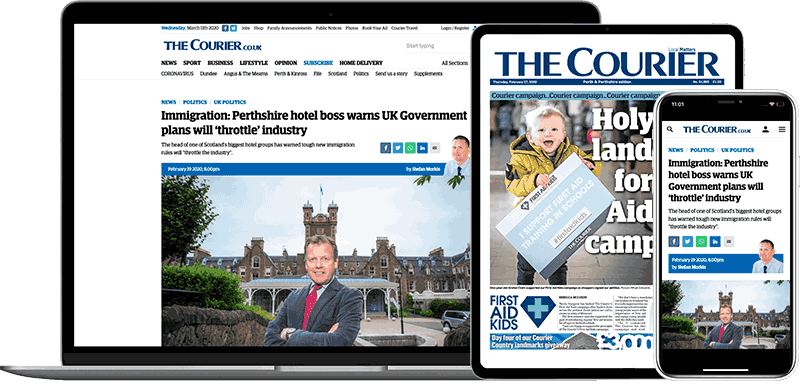 Help support quality local journalism … become a digital subscriber to The Courier
For as little as £5.99 a month you can access all of our content, including Premium articles.
Subscribe