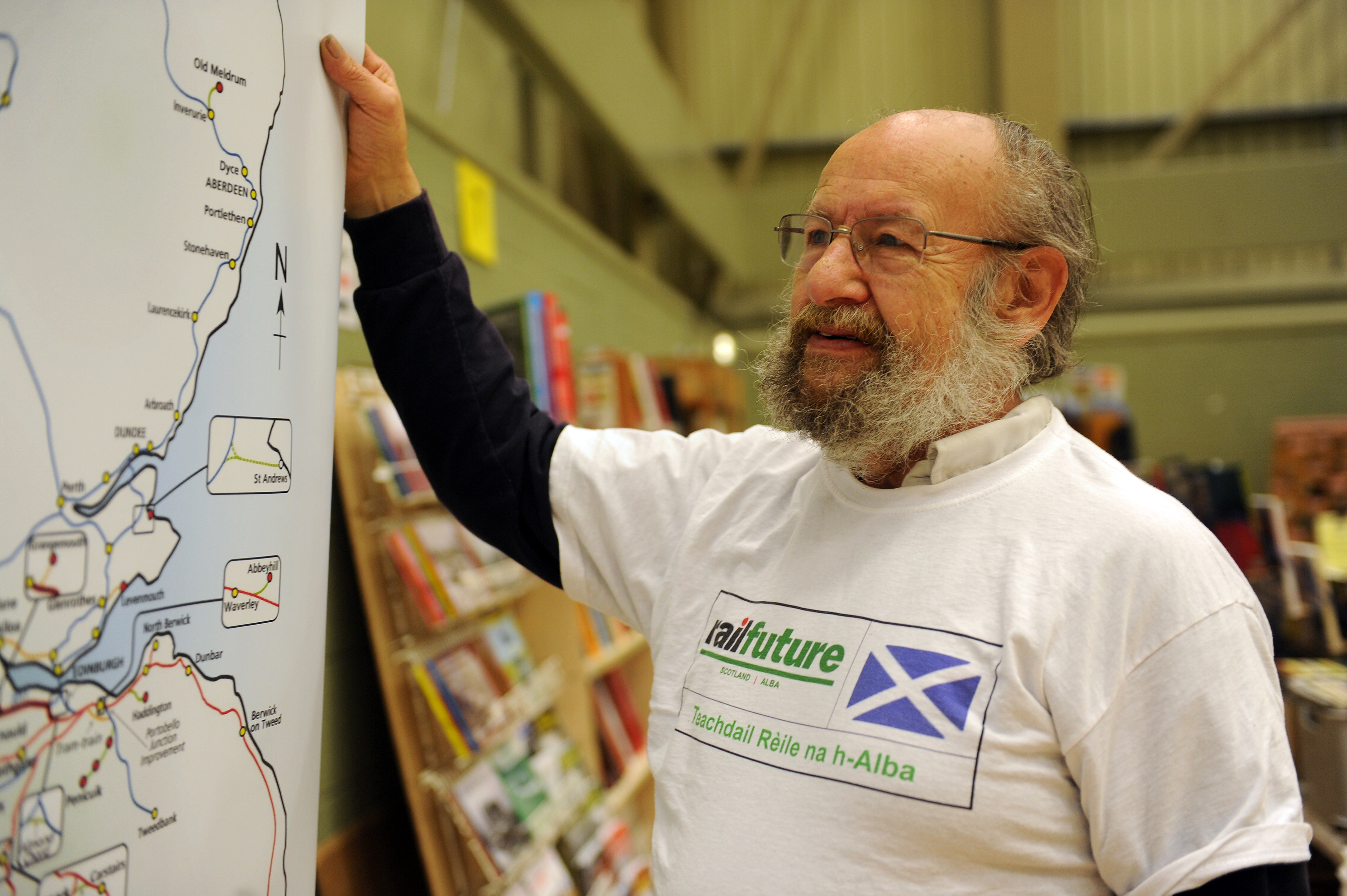 A rail lobbying group instrumental in the campaign to re-build the Borders rail route have revealed ambitious plans to expand the city's rail network.
Rail Future, who campaign for "bigger and better" rail networks want to see a return of a train station at St Andrews, plus new stations in West Ferry and Dundee Airport.
The plans were on display at the Dundee Model Railway Club's annual exhibition at Dundee International Sport Centre.
Rail Future highlight the potential reduction in congestion in areas like Guardbridge, if people were able to commute to St Andrews on the train.
Leuchars train station is currently the closest station to St Andrews.
Roderick McDougall, vice chair of Rail Future Scotland, said opening new stations and creating commuter lines would give people the choice on how they travelled across Tayside.
"At the moment, Dundee currently has no commuter lines available," he said.
"What Rail Future would really like to see is the introduction of a commuter line between Dundee and St Andrews.
"With this commuter line, we would hope to see new train stations built in West Ferry and in the West End, close to the airport.
"There are a large number of new houses in the West End, and a station could be built to serve this community.
"This would give people in Dundee a choice on how they travelled, rather than relying solely on road transport.
"St Andrews has a population of 17,000 and also has a large number of tourists who visit each year.
"With a train station, it would be possible that double the number of passengers than population might travel through the station.
"When Alloa was reopened, it was estimated 155,000 people would use the station, but the number of annual users is closer to 400,000 people."
Mr McDougall said the campaign would like to see the plans implemented within a couple of years, but points out the border railway project took 20 years to complete.
West End councillor Vari McDonald welcomed the proposals to build a station at the airport, but said further investigation into its economic viability should be undertaken.
She said: "I understand the possibility of a train station being built at the airport is something which is being looked in to.
"Any investment in public transport would be a good thing, and we would need to ensure there was a regular hourly service to any station.
"We would need to look in to the business costs for this proposal."