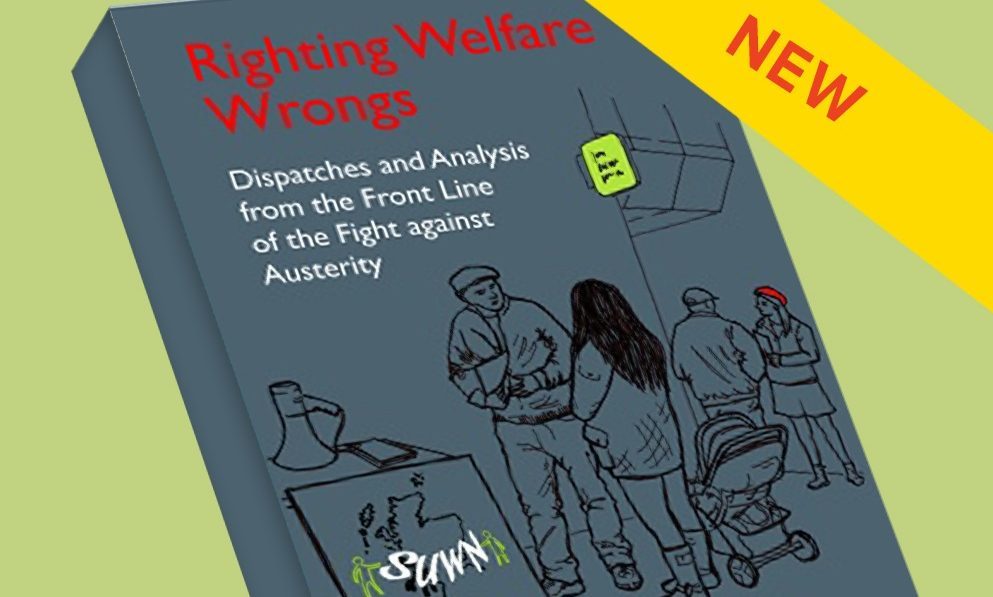 Dundee welfare activists have published a book detailing their experiences of working with benefit claimants in the city.
Righting Welfare Wrongs, edited by Scottish Unemployed Workers Network activist Sarah Glynn, includes "dispatches and analysis from the front line of the fight against austerity".
At the core of the book is the diary of the group's experiences at their stalls outside job centres, and particular Dundee, which at one point had the highest sanction rate in Scotland.
Sarah Glynn said: "The book shows what the UK government's welfare changes – so misleadingly described as 'welfare reforms' – actually mean and how they can devastate people's lives and hopes.
"It also shows how self-help volunteers like ourselves can provide some practical support and reach people who often don't make it to the office-based welfare organisations.
"And beyond the diary, the book looks at the bigger politics of why this is happening and what we could aim towards as an alternative."
The writers of the book have referenced I, Daniel Blake, an award-winning drama film about a joiner who attempts to navigate the red-tape of claiming benefits after suffering a heart attack.
Screen-writer Paul Laverty is said to have spent an afternoon with the activists outside the Dundee Job Centre.
He is quoted as saying: "I am convinced that the network must have saved many vulnerable people from going over the edge, as has tragically happened in many parts of the country.
"I am not surprised now that this same group has written this marvellous book."
Sarah added: "As depicted in the film, the DWP does not like to be contradicted and is quick to accuse anyone who disagrees with them of being aggressive.
"They may also call the police, and the diary also follows SUWN activists through that other strange world of police stations and law courts."
A Department of Work and Pensions spokesman said that the organisation 'does not take sanctions lightly'.
He explained: "Decisions on sanctions aren't taken lightly but are an important part of our benefits system for those few who do not fulfil their commitment to find work — they are only ever used as a last resort and if a person disagrees with the decision, they can appeal.
"Sanctions have fallen sharply since the past year, with JSA and ESA sanctions both halving.
"We continue to spend £90bn on working age benefits to ensure a strong safety net, providing hardship payments, benefit advances and budgeting loans for those who need them most."
The book is published by Common Print and is available through the Commonweal website allofusfirst.bigcartel.com/product/new-book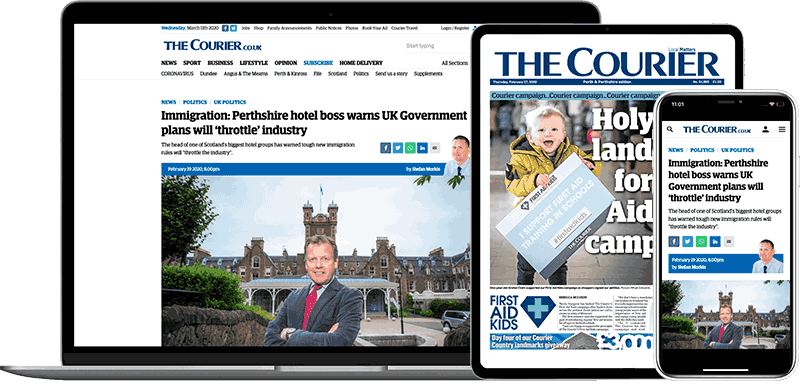 Help support quality local journalism … become a digital subscriber to The Courier
For as little as £5.99 a month you can access all of our content, including Premium articles.
Subscribe