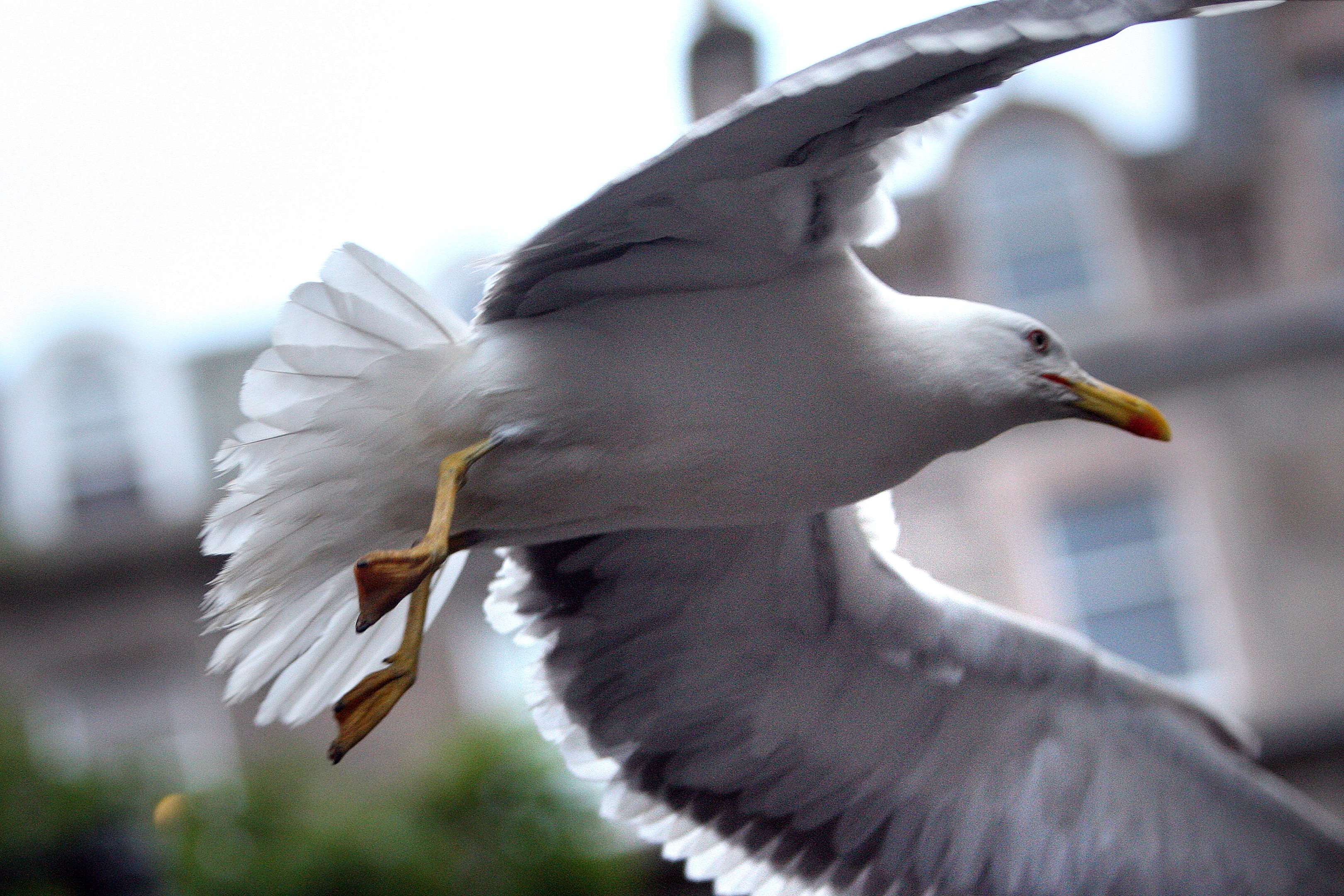 The full extent of measures to tackle nuisance seagulls in Tayside has been laid bare as it emergedthat there are 2000 breeding pairs of birds in Dundee alone.
A report by environmental officers at Dundee City Council found there was "significant" potential for a growing population, as each gull can live for 30 years and breeds every year from about the age of five.
A range of control methods are currently being employed across Tayside, including removal of eggs, nests and chicks, containerisation of food waste in city centres and public education campaigns to discourage people from feeding the birds.
Dundee Councillor Ian Borthwick has been researching the issue after a number of incidents where hungry seagulls have swooped down on people carrying food in the city centre.
He said: "I wanted to compare strategies with other councils around Scotland, and I've now received a response from a number of them.
"It looks like Dundee and Tayside as a whole is in a good position it is taking reasonable measures, whereas some other local authorities don't seem to be doing as much.
"There's still something to be learned from other areas though. It's important that we don't operate in a watertight compartment on these things.
"If not monitored properly, the problem can get out of hand, especially at certain times of the year when the seagulls breed."
In Dundee, there are two species of gull causing nuisance – large Herring gulls, which grow to 22 inches on average, and smaller black-backed gulls.
Both species begin mating in April and commence nest building from early May onwards.
Dundee City Council currently has 17 contracts in place with local businesses to undertake seagull control on their premises when needed.
The local authority also responds to complaints from the general public – a total of 114 so far this year – and takes action such as "humane destruction of birds".
The report explained: "If eggs are continually removed from nesting sites the birds will move to a new location after five or six years.
"The downside is the birds may move closer to the city centre where successful breeding colonies already exist.
"A possible solution would be to have a team with a boom lift to visit as many locations in the city centre as possible to remove eggs during the breeding season over a five or six year period, although this would require the co-operation of businesses and homeowners."
Meanwhile, Angus Council introduced a free egg and nest removal service for domestic properties in 2009 and carry out around 250 treatments per year using a contractor.
Perth and Kinross Council subsidise an advice to residents by their contractor, but any work carried out is at the owner's expense.
Current methods of gull control in Tayside:
Writing to businesses in areas known for large seagull populations to advise them on the pest control services on offer, which businesses pay for.
Bird-proofing buildings by installing spikes or applying a gel that is off-putting to birds.
Installing nets around areas where birds like to nest.
Containerisation of food waste in and around city centres to remove a readily available food sources – however, gulls can travel up to 25 kilometres in search of food.
Discouraging the public to feed the gulls. Enforcement action for littering has been taken by environment compliance teams to discourage prolific bird feeders in public areas.
Shooting aggressive birds, usually carried out early in the mornings.
Flying of birds of prey to deter gulls from feeding has been used at Baldovie incinerator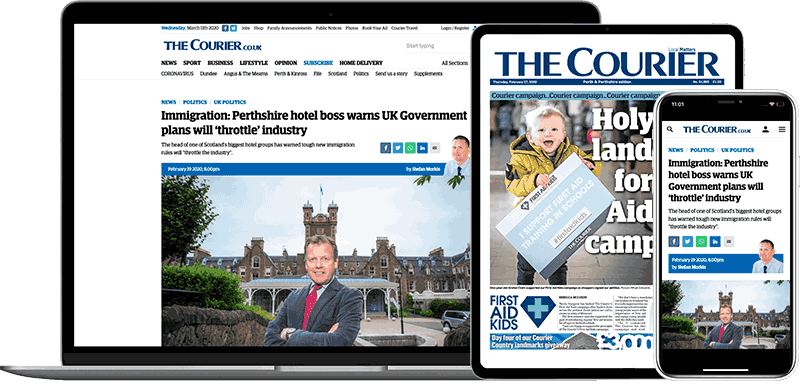 Help support quality local journalism … become a digital subscriber to The Courier
For as little as £5.99 a month you can access all of our content, including Premium articles.
Subscribe