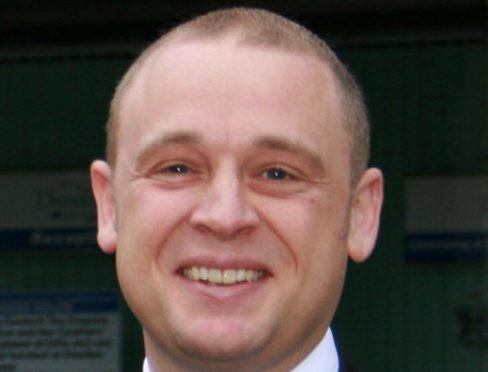 A senior SNP councillor has slammed Dundee's Labour opposition for refusing to back calls to support women fighting against changes to their pensions.
As part of a strongly-worded letter, Kevin Cordell accused Labour and party leader Kevin Keenan of taking "you say black, I say white" politics to a new extreme.
The Broughty Ferry councillor's criticism comes after Labour presented an amendment to SNP proposals to urge the UK Government to reverse changes to women's pensions.
Wide-ranging policy changes came into play in 2011 after the Government reacted to the 
country's ageing population.
As part of the changes, the age women born between April 1951 and 1960 were entitled to claim a state pension rose from 60 to 65.
The SNP had proposed to write to Westminster calling for them to alter the changes, but Labour tabled an amendment calling for the Scottish Government to find £9 billion to mitigate the changes.
Lambasting the party, Mr Cordell said: "In a 'yes' city like Dundee, if you are a party that has gone from administration, to opposition, to now apparently not even standing enough candidates to take the administration with a coalition, it is extraordinary that Labour still thinks the way to success is by letting the Tories off the hook.
"Scottish women have already paid their dues with the expectation of receiving their pensions as planned.
"It seems Labour wants them to pay again somehow, in order to raise another £9 billion to help "mitigate" Westminster Tory excesses.
"Almost like having a hole in your roof but sticking an umbrella above it and stating "problem solved"."
Labour leader Kevin Keenan was, too, singled out for criticism.
Councillor Cordell accused Mr Keenan of hypocrisy after saying Labour twice voted against calling for the full devolution of welfare to Edinburgh.
Mr Cordell said: "It is grim reading and makes a mockery of the position articulated by Labour Group Leader Kevin Keenan, prior to the referendum, when Labour twice voted against two SNP motions that urged the UK Government to devolve all Welfare to Holyrood.
"As I recall, Councillor Keenan remarked that Edinburgh couldn't do Welfare better than London."
In response to the allegations, Mr Keenan said: "If this is a burning issue for the Scottish Nationalists then they have the powers to make a difference.
"They have to really look at using these powers.
"We accept that the Tories made these changes and accept that women are unhappy.
"But Lesley Brennan, who tabled the motion, took the SNP's own research and said it is you who say doing this won't cost a lot of money.
"It's a shame that politics is not more grown up — if this is a problem then the people who have the ability to sort it should do so."