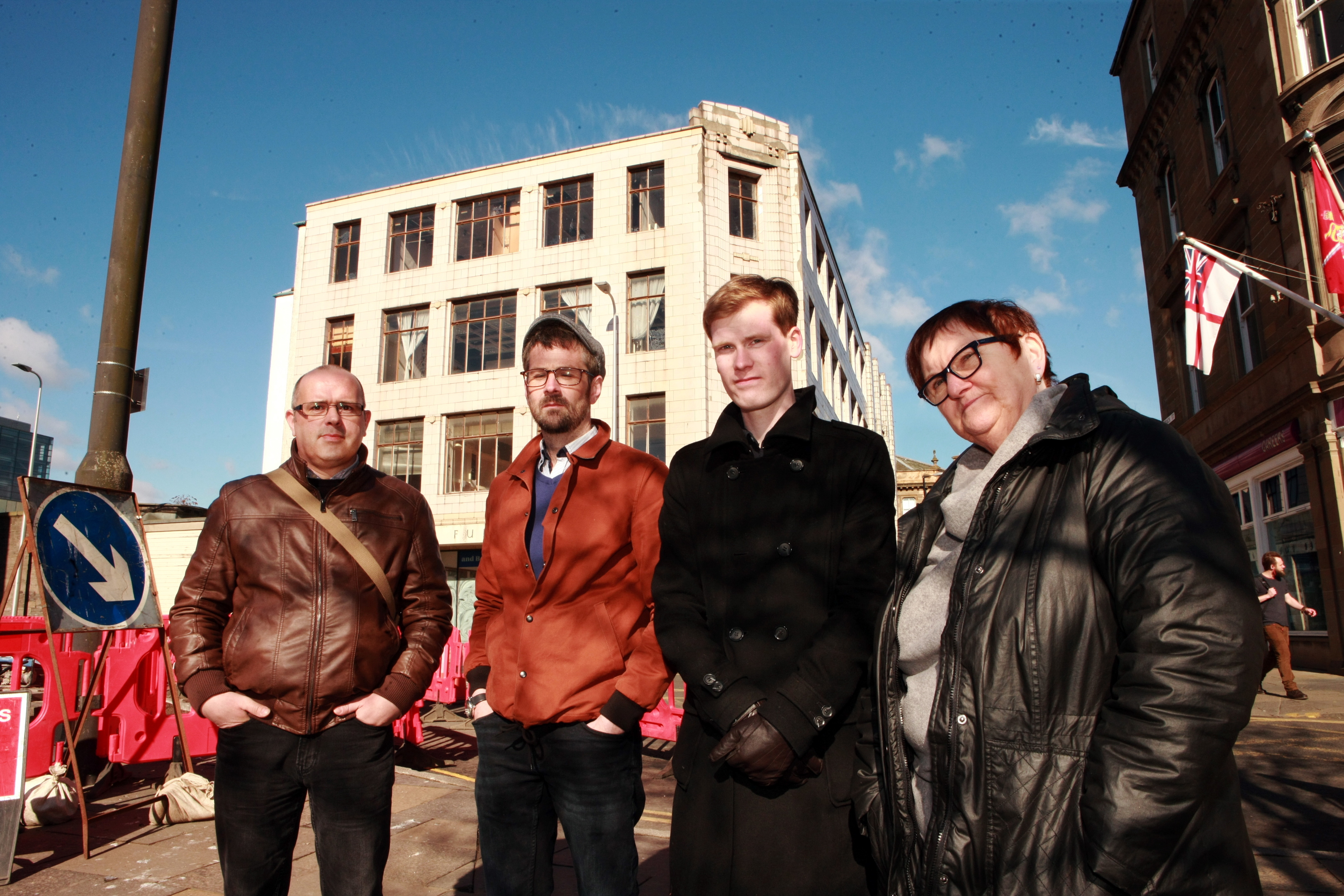 Campaigners battling to protect a historic Dundee art deco building have suffered a setback after it was revealed an external bidder has tabled an offer to buy the site.
A campaign led by Phil Doig to stop the potential demolition of  56 Barrack Street gained almost 800 signatures of support.
Home to former furniture store Robertson's for almost 130 years until the firm's demise in 2011, plans have been lodged with Dundee City Council to turn the building into student accommodation.
Mr Doig had formed a committee set up to consider a community buy-out of the building and was in discussion with several local artists over the possibility of turning the site into, among other things, an art studio.
The campaigner revealed previously he had been joined in his efforts by local students and architects. They identified the building as "a site of historical importance, prime for other use".
However, after discussions were held between campaigners and the building's owner, it's emerged an external offer has been made.
It is claimed a planning application has also been submitted.
Commenting on the development, Mr Doig revealed: "It would appear the building is under offer and has been some time. A planning application has been submitted and our access request has been declined.
"I think at times over the last few months we have been very misled and I am now putting my 12 years of investigator experience to get the cast iron proof."
Building owner John Bennett, of Albert Square's chartered surveyors J&E Shepherd, had been keen to speak with the campaign group to see what alternative proposals could be tabled.
Now though it seems the drive for a public buy-out may be over.
Building owners J&E Shepherd were approached for comment.