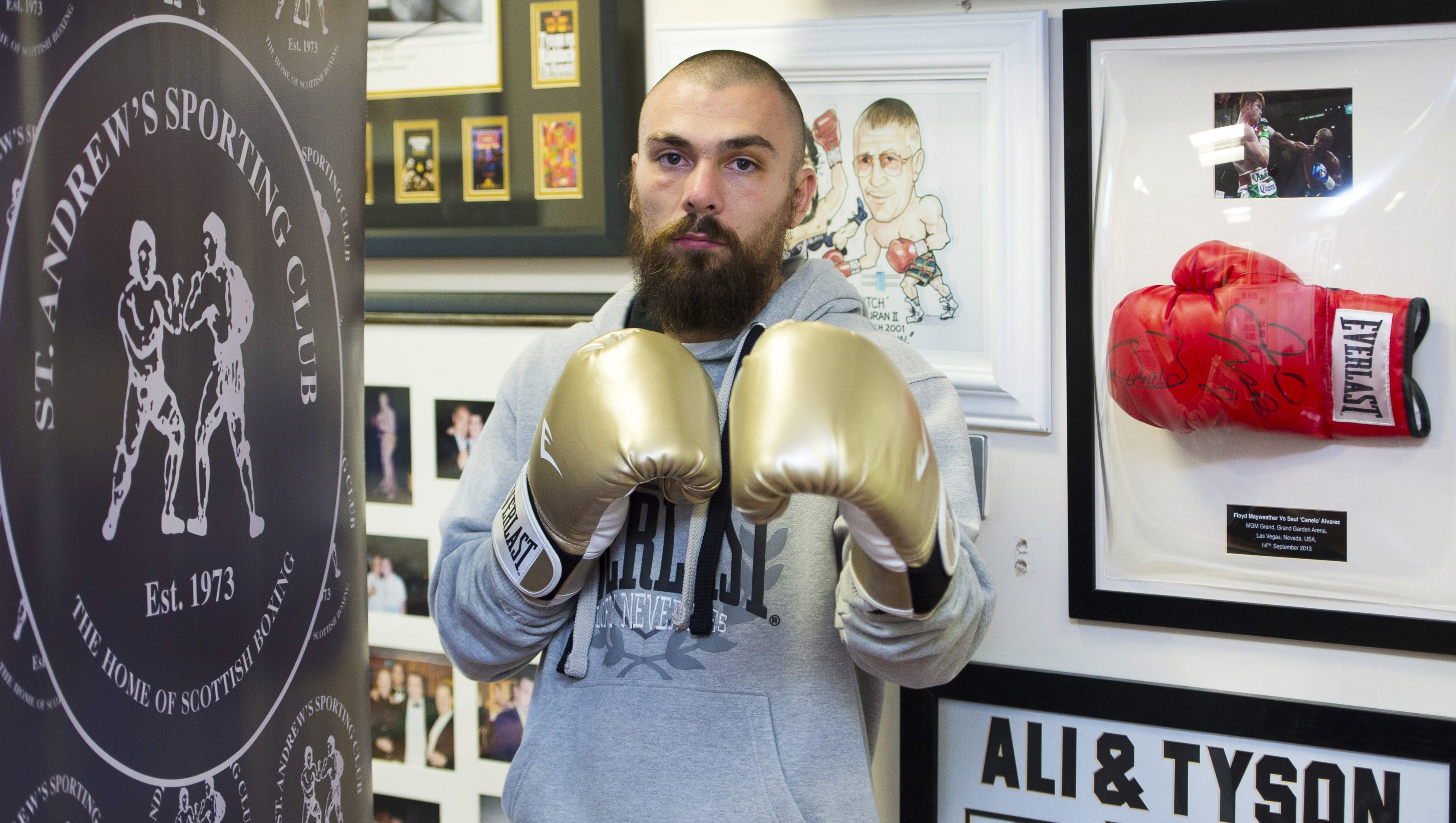 The mother of tragic Dundee boxer "Iron" Mike Towell has said she believes he did not want to let down his sponsors by pulling out of his clash with Dale Evans.
The 25-year-old collapsed after his British welterweight title eliminator against Welshman Dale Evans was stopped in the fifth round on September 29.
He was rushed to hospital in Glasgow but died of a bleed on the brain the next day.
Towell had complained of crippling headaches in the run-up to the fight and his partner Chloe Ross, 24, has written to NHS Tayside complaining about their refusal to sanction a brain scan for the fighter when he turned up at Ninewells Hospital in agony.
Tracey said her son said his head felt that it "would explode" but doctors said he was most likely suffering from a migraine.
She said: "The waiting area was full but he was lying on the floor rolling about with his jumper wrapped around his head. He actually got taken in before other people because they were concerned he was in such a state.
"The doctor gave him an eye examination. She asked if he'd had his symptoms for a while and because he said yes, he was told to go to his GP.
"But he said, 'There's something really bad, there something wrong with my head. You need to scan me.'
"They basically said they can't just give everybody who walks in the door a head scan when they ask for it."
Towell's sponsors had paid for him to take 10 weeks off his work as a scaffolder to prepare for the fight and Tracey said he felt he could not let them down by pulling out.
She said: "I think he really wanted to cancel, but felt so bad for the sponsors because they'd paid him to take 10 weeks off work."
Despite Towell's death, Tracey said she does not want to see boxing banned.
"Michael would have been a different laddie if he didn't have boxing. He could have got in trouble but boxing disciplined him," she said.
She added Michael's son Rocco, 2, was his father's double.
Tracey also said she has been to see a spiritualist to help her come to terms with her loss.
She said: "People might think I'm daft but is just for peace of mind to know he's ok."