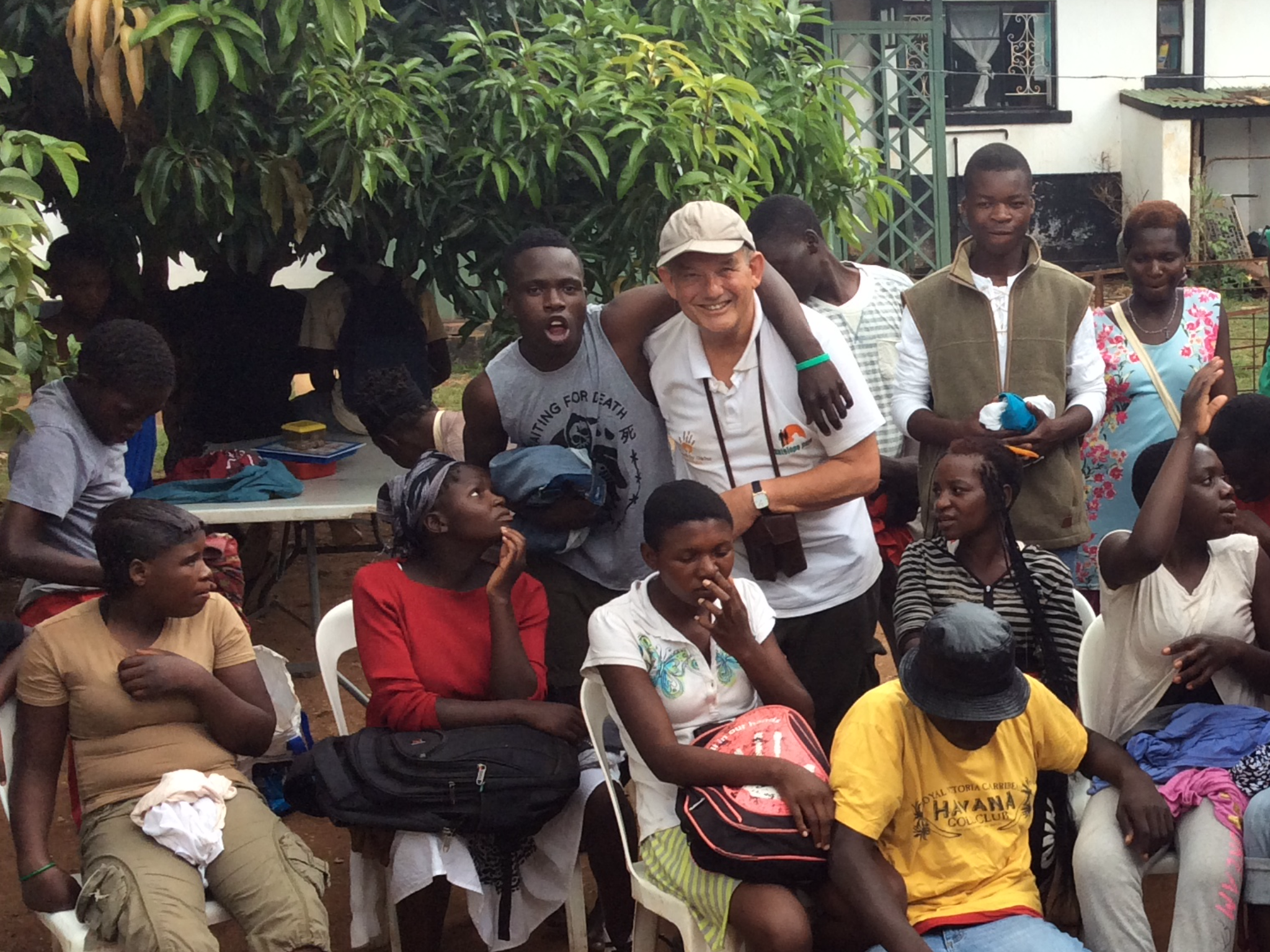 A local businessman has made a plea to churches across Tayside to join his effort to help orphans in Zimbabwe.
Alan Calder-Mcnicoll, who co-founded Champions for Children in 2014, wants churches across the area to join him in singing his self-composed hymn to raise funds for furnishing brand new orphanages.
The network of fundraisers began the Maywave Campaign last year, in order to help the orphans, who live in the city of Gweru, in central Zimbabwe.
The campaign has raised over US$6,000 so far, which has been donated to the community arm of the African Lion & Environmental Research Trust (ALERT) for the first of four orphanages to be built by Midlands Children's Hope Centre.
But with the second building set to be completed soon, another US$9,000 is required and Alan said he was eager to get people around Tayside involved in the effort.
"I am very passionate about this because the situation there is desperate," he said.
"I want to get churches around Dundee and Tayside, and perhaps further afield, to join in and sing this hymn to raise funds.
"When I first went there, there were 30 kids living in a four bedroom house and the orphanage was really struggling.
"It was deemed unfit for purpose by the authorities in Zimbabwe and a new orphanage is now being built but they need help with funds."
Having visited the country 14 times since 2008, he has made it his mission to help ease the suffering of the most vulnerable children there.
To contribute to the cause, the sleeping bag liner company that he owns and runs on Amazon also sees a proportion of every sale go towards the project.
Alan has also been granted permission from the composer of Highland Cathedral to use as the melody for his hymn, named 'Praise to our King'.
He said: "Permission was arranged through my friend, Colin Grant, of Odyssey Music.
"I received a signed music score from Michael Korb, who composed the original version of Highland Cathedral alongside Uli Roever, who died in 1997.
"Michael Korb also sent over a message conveying his good wishes which was really nice."
To find out more about Alan's project, visit http://www.championsforchildreninternational.org/