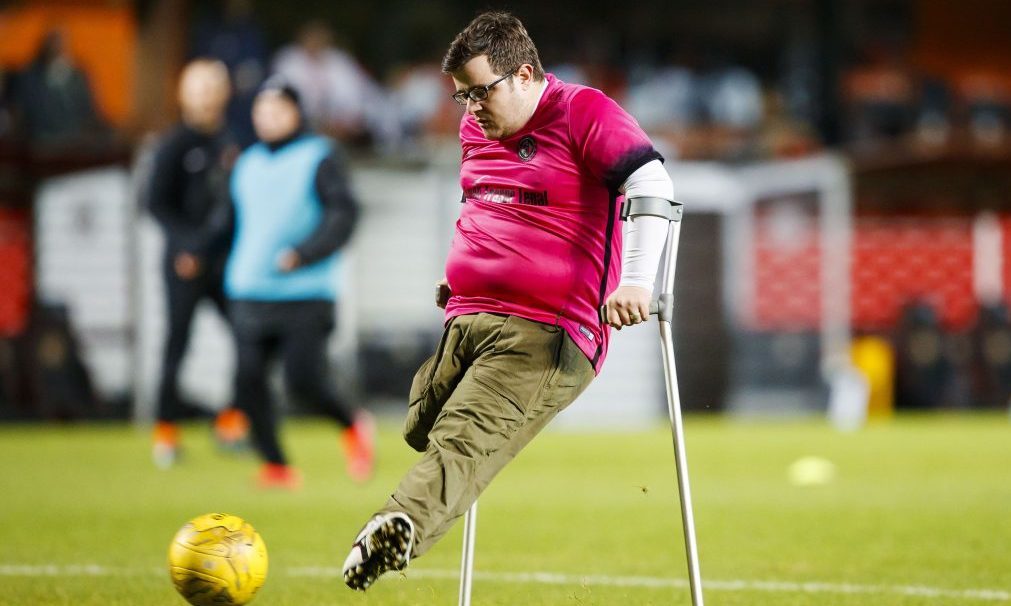 Scotland's only amputee football will participate in a major tournament after a charitable funding offer.
McEwan Fraser Legal Solicitors & Estate Agents are providing the cash needed for the team to play in the EAFA Amputee Football league in Limerick next March.
A video of the star player in the team, Tommy McKay, who has one leg, went viral last week, after he scored a sensational half-time lob in a shoot-out at Tannadice.
But his team, Partick Thistle, had been struggling for funding, and feared they would be unable to compete in the tournament.
Chief executive of the solicitors, Ken McEwan, said they were proud to support the team in their mission.
He said: "Tommy showed the world that a so-called disability needn't mean any less ability. His goal has become the stuff of legend and we are so thrilled for him.
"Our sponsorship with Dundee United – and the other clubs we support – has been about creating experiences that genuinely put supporters at the heart of what do. We wish the team every success."
The video of Tommy's goal has now been viewed over two million times and helped push amputee football into the spotlight across the world.
Teams from around the UK, including Everton Amputees FC, Manchester City Amputees FC and UL Sport (University of Limerick) are due to face-off in the fifth round of the competition on March 18.
The trip is being organised by Amputee Football Association Scotland (AFAS), which was set up this month to provide support and co-ordination to current and prospective amputee teams in Scotland.
Tommy said: "The reaction has been unbelievable, it's hard to believe. I scored a goal at Tannadice and it's something I will cherish for the rest of my life.
"The trip is an amazing opportunity for us and McEwan Fraser Legal were brilliant when I explained I had one leg.
"They were totally supportive of me participating, and now with their support to help us get to the tournament in Limerick I'm blown away."