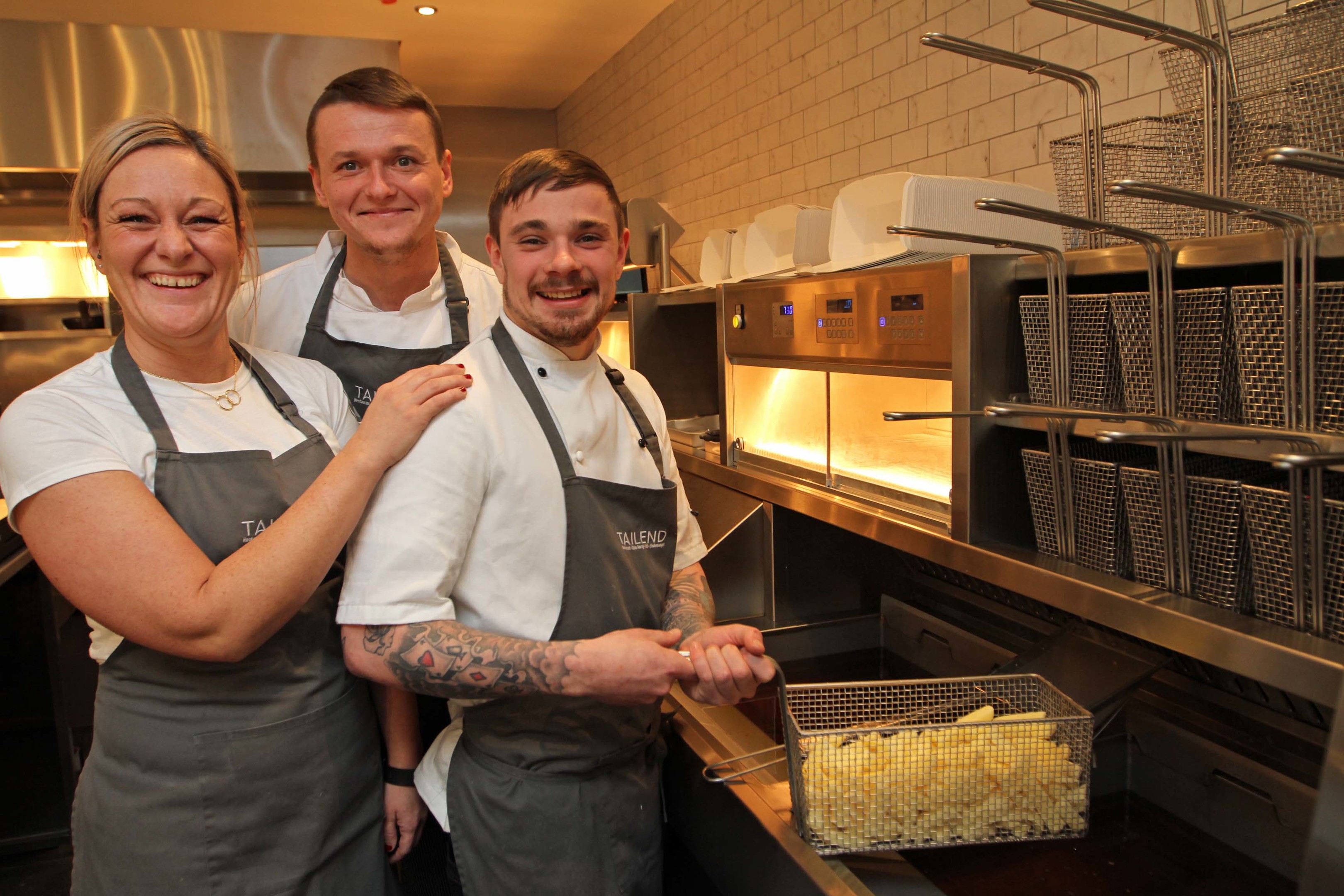 A new fish and chip shop has opened its doors in the spot where the iconic Deep Sea restaurant once stood for 77 years.
The Tailend, located on the Nethergate, finally opened its doors on Wednesday after Darren and wife Jessica Spink first purchased the shop from the long-term owners in 2014.
The family have owned its namesake restaurant in St Andrews for over seven years, as well as G & A Spink Fish Merchants in Arbroath.
A family friend of the owners, Darren's father supplied fresh fish to Deep Sea for decades, establishing a close relationship in the process.
Darren said that, with the shop in St Andrews doing well, the opportunity to open another made sense.
"My father had supplied the fish to Deep Sea for over 20 years, so that obviously won't change," he said.
"Our restaurant in St Andrews has a focus on sourcing fresh local ingredients so that is exactly what we'll continue to do here.
"We've lined up Clark's bakery to source some pies and burgers and things for the takeaway part of the business too as we've learned the benefits of connecting with other local suppliers."
The takeaway will offer up the usual fare but will also trial healthy lunch offerings such as tuna sashimi and hot smoked salmon salads, and grilled fish tacos to cater for a variety of clientelle.
With room for 60 covers, the downstairs restaurant section is set to open in mid to late January, once the £200,000 refurbishment is fully completed.
It will feature a finer selection of seafood dishes – much like their St Andrews establishment – with premium craft Scottish beer on tap such as Paolozzi.
Katie Voigt, one of the managers of the takeaway and a veteran of the St Andrews chip shop, added: "Being in the same place as the Deep Sea is huge.
"I don't really remember being in it myself but everybody speaks about it and if I tell people where we are it always gets a reaction.
"It's a legacy to fulfil, but we're going to be doing it in our own way."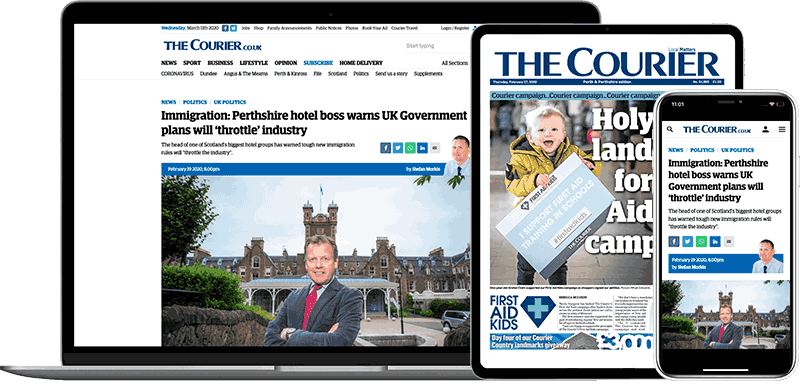 Help support quality local journalism … become a digital subscriber to The Courier
For as little as £5.99 a month you can access all of our content, including Premium articles.
Subscribe