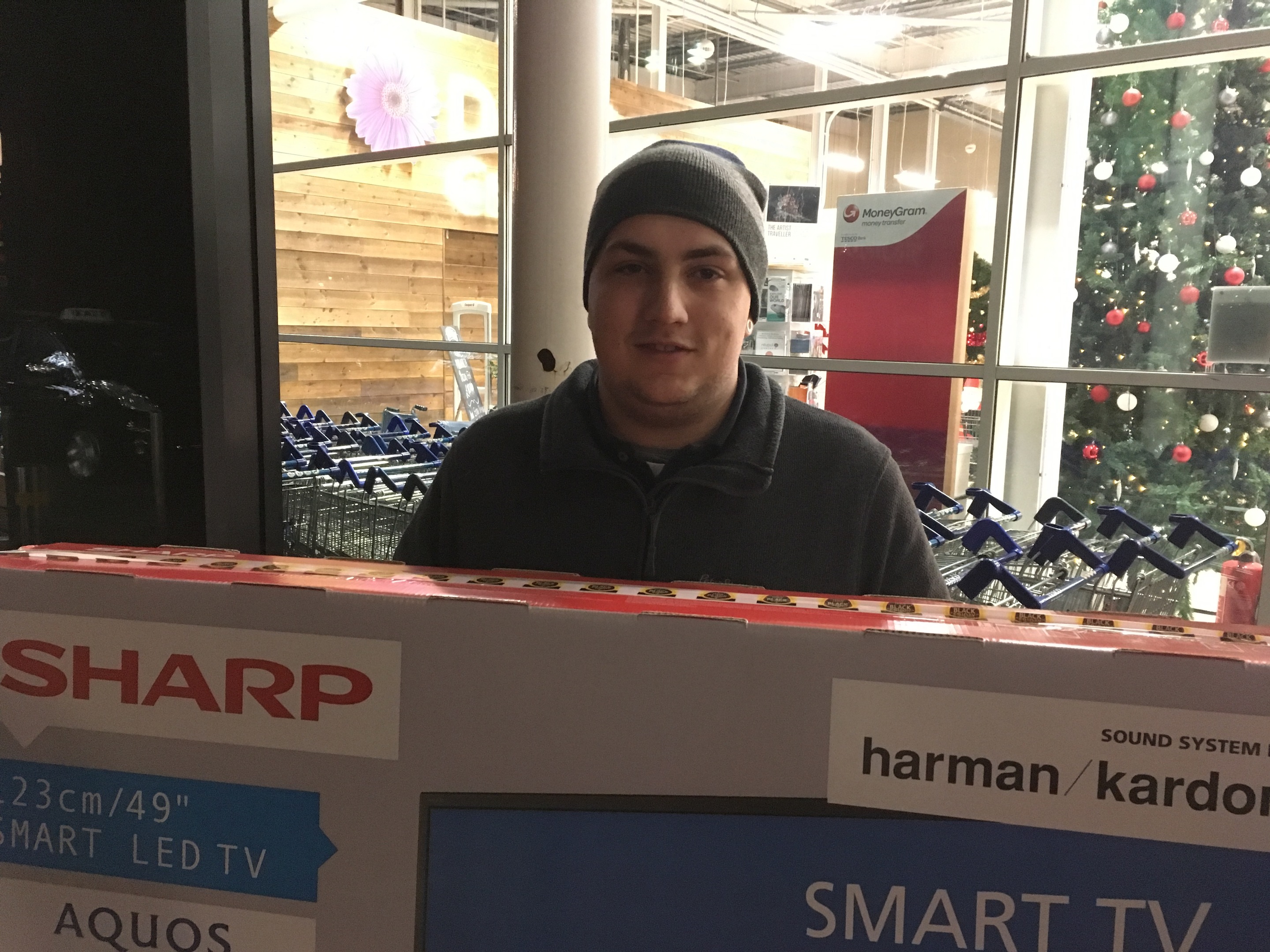 Bargain hunters in Dundee braved freezing temperatures to take advantage of Black Friday sales.
More than 20 people queued up outside Tesco Extra at Kingsway West Retail Park for the store's 5am opening on Friday despite the sub-zero temperatures.
The queue began to form an hour beforehand, with most on the hunt for cut-price electronics as well as Christmas gifts.
First in line was John Munzie, 36, who said he was surprised by how few people had turned out for the event.
Two years ago the store was forced to close temporarily as a safety precaution due to the number of shoppers trying to secure cheap TVs.
John said: "I've been here since about 4am. I'm just looking for Christmas stuff.
"I've done this a few times and it's usually busier than this.
"There are TVs and tablets I've seen online that I'm interested."
Earlier this week, Police Scotland issued a warning to shoppers about the possible consequences of anti-social behaviour on Black Friday.
A single police car arrived at the supermarket just before 5am to ensure there was no repeat of the scenes from 2014.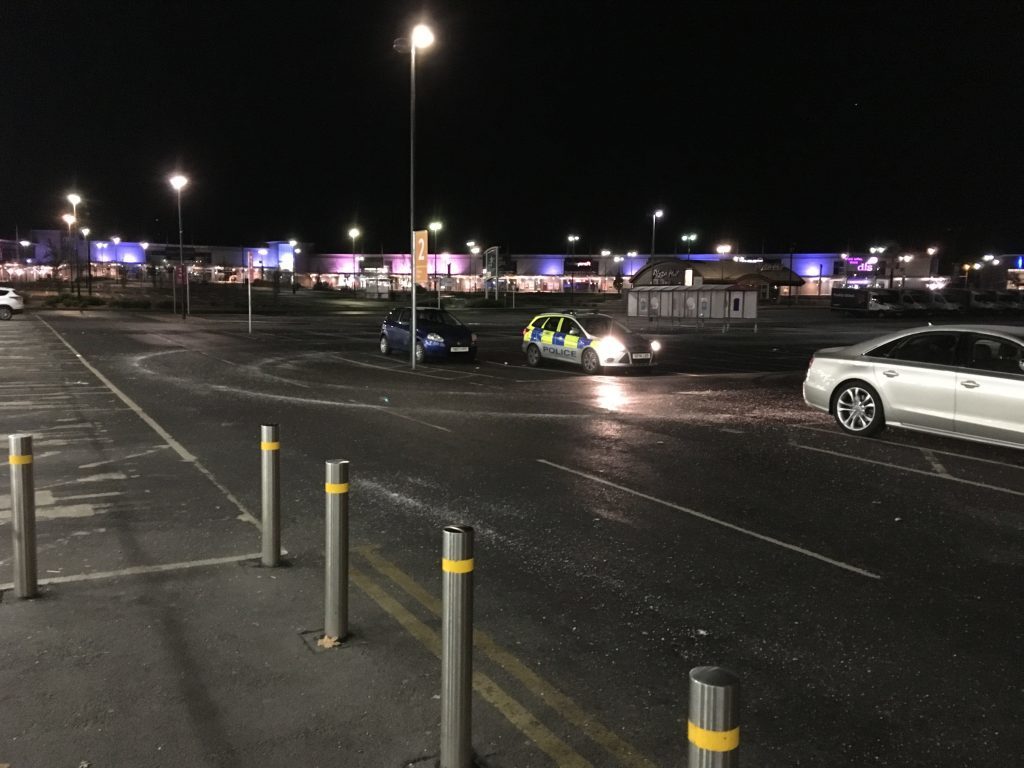 Friends Susan McDonald and Linda Wilson joined the queue just before the store opened.
Susan said: "I'm looking for a PS3 or an XBox – they're for Christmas."
The first shopper to make a purchase was Kieran Davidson, 21, who walked away with a 49-inch Samsung Smart TV.
He said: "I was just on my way to work and popped in.
"I've just bought a new house so though I would take advantage. I'm pretty happy."
Things were quieter at Tesco Riverside, where only a couple of hardy souls braved the elements to queue up for Black Friday.
Linda Bennett, 50, said: "I've come for Christmas gifts and have seen a couple of things I like online.
"I'm quite excited.It's the first time I've been to a Black Friday sale and though I might as well come down."
Although popular in the US, where the day marked the post-Thanksgiving sale marked the start of the Christmas shopping season, Black Friday has only been introduced to the UK in the past few years.
However, it has swiftly become one of the busiest shopping days of the year.
Bargain hunters are expected to spend £2.3 million a minute on Friday, up nearly a fifth on last year.
In total, they will spend £1.96 billion, with more than a third of that spent online.