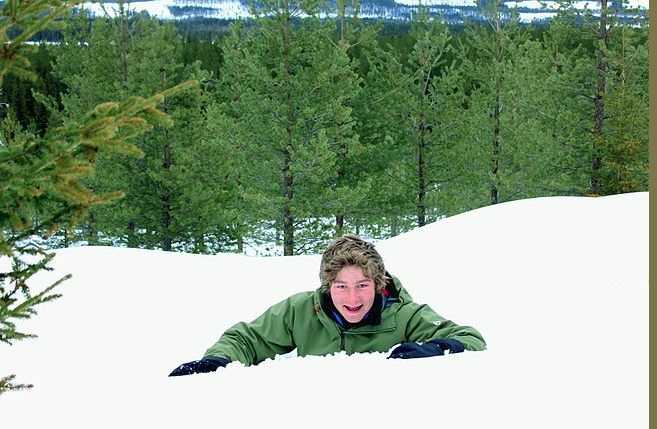 The UK's longest continuous running mountain film festival has returned to Dundee for the 34th year.
The Dundee Mountain Film Festival showcases an international programme of speakers, as well as award winning films and exhibitions, held in locations across the city.
The event, which began on Thursday evening, has a full day of activities planned before its conclusion on Saturday night.
A series of short films kick off proceedings from 9.30am, including an imaginary journey round Scotland, linking together remote bothies and sweeping landscape, and the tale of 15-year-old Zeki Basan who was inspired to trek in the high Sierras and make the film "In the Spirit of John Muir" to give other young people an idea of what captivated John Muir and drove him towards the
conservation of wild places and fight for the creation of national parks.
Chair of the planning committee Alfie Ingram said they endeavoured to make the programme as varied as they could.
"The objective of the films festival is to feature something for anyone interested in the outdoors," he said.
"We have broadened to cover mountain biking and hiking as well as mountain climbing. We try to make it as broad a base as we can."
Other cinematic treats include Defiance – The Eiger Paraclimb, which follows the 2015 ascent of The West Flank route to the summit of The Eiger (3970m) in Switzerland by a group of three British paraclimbers assisted by two mountaineers.
This year's Irvine Butterfield Memorial Lecture will be given by Robin Campbell, who will present an account of Harold Raeburn, an eminent Scottish mountaineer.
In the afternoon, Felicity Aston, a British explorer, will share her 2011 adventures as she travelled from the coast of Antarctica on the Ross Ice Shelf to cross the entire continent on skis by herself. She completed a 1744km (1084 mile) ski to the South Pole then on to the opposite coast.
Also sharing stories of solo expeditions, Andy Kirkpatrick leads the closing talk. The climber specialises in pitting himself against vertical ascents of over 1000 metres including scaling Yosemite's El Capitan more than 24 times, completing a 15 day winter ascent of the West face of the Dru, and making the first ascent of the South Ridge of Ulvertanna, Antarctica, spending 14 days at -30C and colder to reach the top.
More information about the event can be found at www.dundeemountainfilm.org.uk.