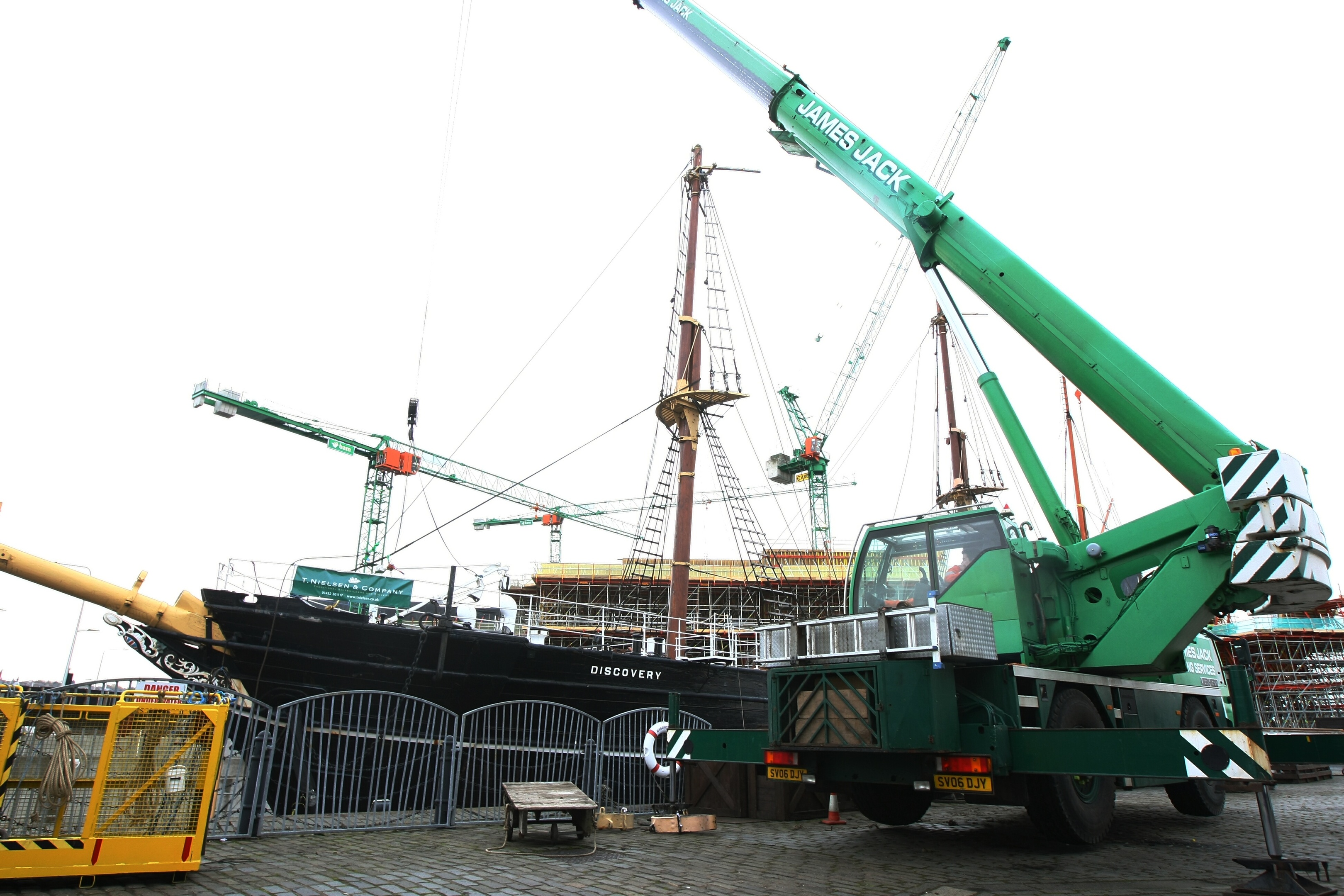 Benefactors looking to fund the preservation of the Discovery have just 24 hours left to donate to the campaign.
A huge investment project is under way to keep the historic ship in top condition, and Dundee Heritage Trust launched a Crowd Funder campaign in October to help secure £40,000.
The fundraiser is agonisingly close to reaching its target, and was less than £4,000 short with a day to go.
As part of the restoration work, the mast, rigging and spas – which have dominated the waterfront skyline since the Discovery was returned to the city more than 30 years ago –  have been taken down and transported to Gloucester for inspection and repair.
While the work to remove the masts was taking place, the ship had been shut off from the public, but a spokesperson from Discovery Point said the boat was now fully reopened and available to visit during opening hours.
Various organisations and individuals have already donated to the fund. If the target is not reached by 12.30pm on Wednesday, there is a strong possibility none of the money pledged online will go to the restoration project.
The RRS Discovery Restoration Project team said: "If we fall short of our £40,000 target then we will not be able to claim any of the money that has been pledged and which would be incredibly disappointing.
"We need a big push over the next few days, so if you have been watching the running total and timing your pledge to coincide with the end of our campaign, now is the time to give."
On Monday representatives of the Nine Incorporated Trades handed over a cheque worth £5,000 toward the upkeep of the ship.
The Heritage Lottery Fund were the first group to donate to the campaign, handing over £10,000 at the start of October.
Phoenix Design Display Print, a Dundee printing business, said they backed the campaign to save the "fantastic" ship because Discovery Point is one of the "best tourist attractions" on offer in the city.
Hundreds of other individual backers gave their reasons for pledging money to the campaign also.
One person who donated said the attraction was an "astonishing piece of history" and was "too valuable" to not preserve.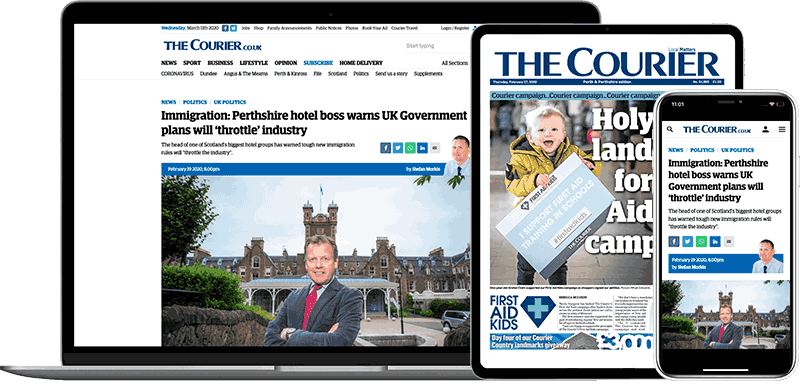 Help support quality local journalism … become a digital subscriber to The Courier
For as little as £5.99 a month you can access all of our content, including Premium articles.
Subscribe