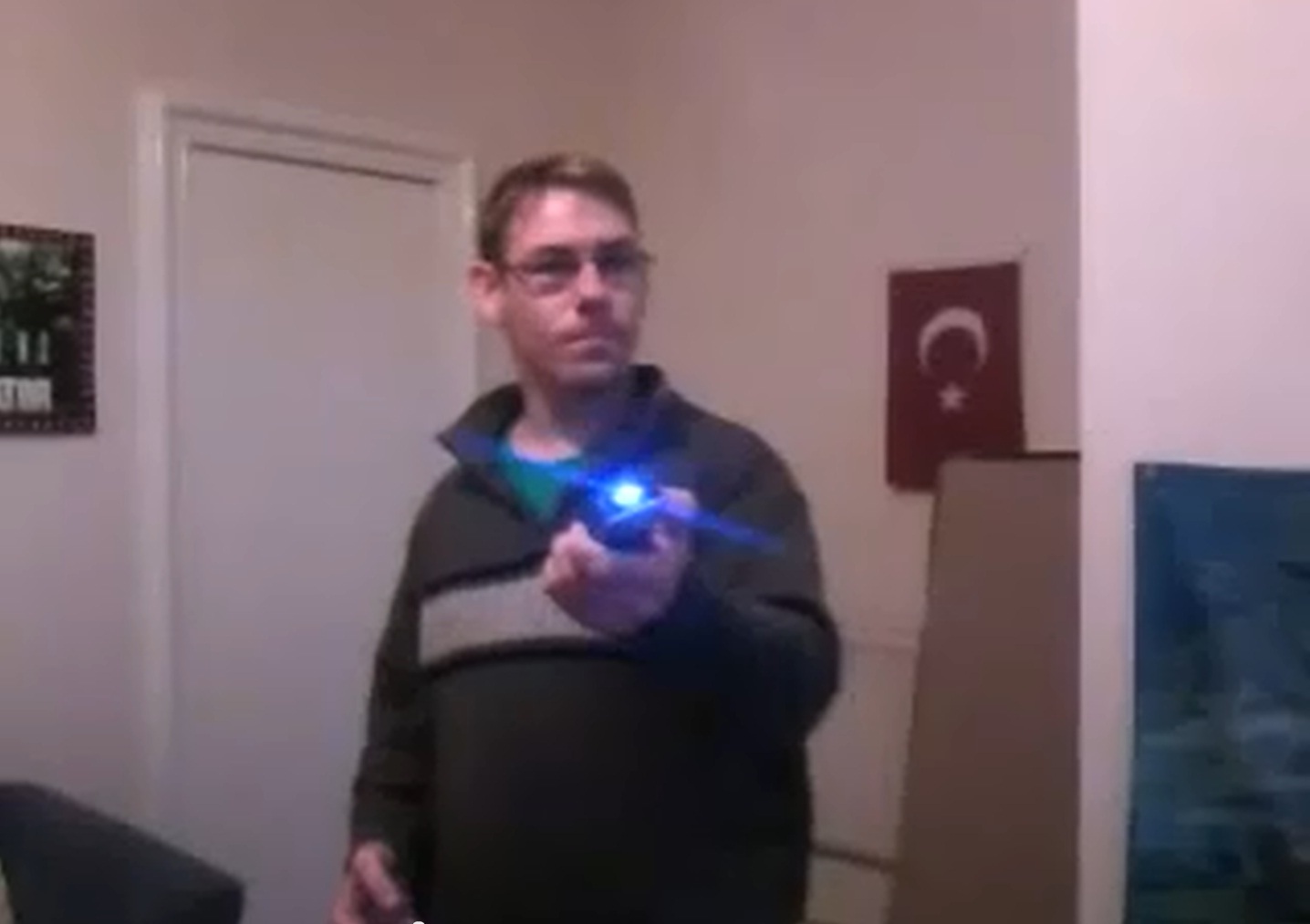 The uncle of a Dundee man jailed for two rapes and a catalogue of other crimes has launched a crusade to change the law regarding lifelong restrictions on offenders.
Kevin McFie was jailed for seven years in 2014 for raping two women, including his wife, and two counts of assault.
But he was also given a lifelong restriction of liberty order, a life sentence which means he may never be released from prison until the Independent Parole Board is satisfied he no longer poses a risk to the public.
He is currently locked up at Glenochil prison near Stirling.
Thirty-four year-old  McFie was caged for seven years at the High Court in Livingston in 2014 after being found guilty of two counts of rape and assault.
His ex-wife Shelli Knight, who bravely waived her right to anonymity to reveal the years of torture she endured as McFie's hands, was even subjected to a brutal attack when she was 34-weeks pregnant with the first of two children she has with him.
Despite McFie's sickening list of crimes, his uncle John McHugh said the lifelong restriction order imposed on his nephew is unfair and wants to change the law.
He said: "My nephew is doing a seven-year stretch in prison. I'm not criticising the sentence but his restriction order means he thinks he could be in prison for 20 years and that's not fair.
"He's in prison in Stirling but I'm recovering from cancer so can only visit so often.
"He got a seven-year sentence and that is what it should be but my worry is that he tops himself.
"He is trying to change but he has got to be given some hope."
Mr McHugh added: "I'm not trying to overturn his sentence. I just  think Scottish courts should not be allowed to sentence someone for seven years and then give them one of these lifelong restrictions.
"He's got it into his mind that he's going to be in prison for 20 years and I'm not going to allow that to happen."
However Ms Knight said her ex-husband should have been given a longer sentence in the first place and she would be happy if he spent the rest of his life behind bars.
She said: "Seven years was seriously not enough. This is really upsetting.
"I don't think the campaign will work. Everybody in Dundee probably wants to maul him."
McFie raped and assaulted two women over a period of months. He had set up a love triangle with Shelli, and another female, who he also raped, beat and throttled.
The second woman cannot be named for legal reasons.
During the 2013 trial the extent of his campaign of terror was revealed.
The court heard he bound and gagged the women, holding knives to their throats and threatening to kill them.
He was also found guilty of attacking a man in the street and pleaded guilty to possessing a Taser gun and assaulting former friend Chris Brookes.
McFie had also convinced his wife to make up an allegation of sexual assault against Brookes after a falling out.
Brookes's conviction was only quashed when McFie's wife admitted making up the claim.
Video footage of McFie forcing his wife to zap him with a 50,000 volt stun gun for pleasure was also discovered online.
He had uploaded the sinister clip to  YouTube under the pseudonym Dundee Taserboy.
McFie can be heard shouting "Yes" as he falls to the floor after being shocked by the powerful weapon, which is illegal to own.
Shelli said: "It was part of his control, if I didn't do it I'd get beat up."
His brutal reign came to light when Shelli fled to her family after twisted McFie allowed her to go to the shops.
Mr McHugh has taken out an advert in today's Courier asking for people who may be interested in joining his campaign to get in touch.
It reads: "Have you got a friend or a loved one in prison in Scotland and you feel no one is listening to you?
"I want to start a campaign for people to listen and share views on their loved ones."
A Scottish Government spokesman said: "It is important our courts have appropriate sentencing options to deal with high risk serious offenders – protecting the public is our top priority and OLRs are a valuable sentencing option for courts to use for higher risk offenders."