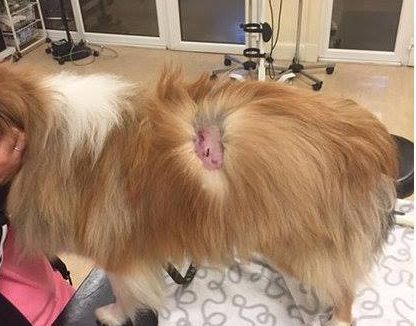 A dog has been left with serious injuries after reportedly being attacked by another dog during a walk in Emmock Woods in Dundee.
Becca Doig posted on Facebook looking for help in tracing the owners of the other pet involved in the incident which happened while her partner was walking their beloved Fergie.
She claims a light-coloured Akita approached them while Fergie was on a lead at the open grass next to the horse stables on William Fitzgerald Way on Saturday night.
She posted online: "Our dog was on a lead and was approached by the Akita who instantly pounded on him and locked his jaws into his back.
"My partner in the end had to physically fight the dog off of ours — throughout this whole situation our dog was screeching in agony.
"Due to everything happening so fast, my partner was in too much shock to remember much info.
"All he remembers is that it was two woman walking the dog and he remembers the elder having a very mild Glaswegian accent.
"Our dog is in so much pain that he cannot get up and down steps or stairs and he is just lying down constantly when he is usually a very happy, playful pup."
Ms Doig said that she hoped to recover vet bills from the owners but — after exchanging numbers after the incident — they have been unable to contact them and believes they may have blocked their number.
She hopes to trace them using the social media site and her post has so far been shared over 1,000 times.
She added: "They were not apologetic and would not take any responsibility for this attack at all.
"I just don't want this, or worse, for it to happen again.
"I have a four month old baby and if it were me out with my dog and not my fiancé, my dog wouldn't have stood a chance.
"He had to wrestle the dog off of ours — it just wouldn't unlock its jaw."
After being urged to contact the police about the incident, Ms Doig said she was referred to Dundee City Council's Animal Welfare department.
A Dundee City Council spokesperson said: "We are aware of the situation and an investigation is taking place."
Police do not handle dog-on-dog attacks unless a human is injured.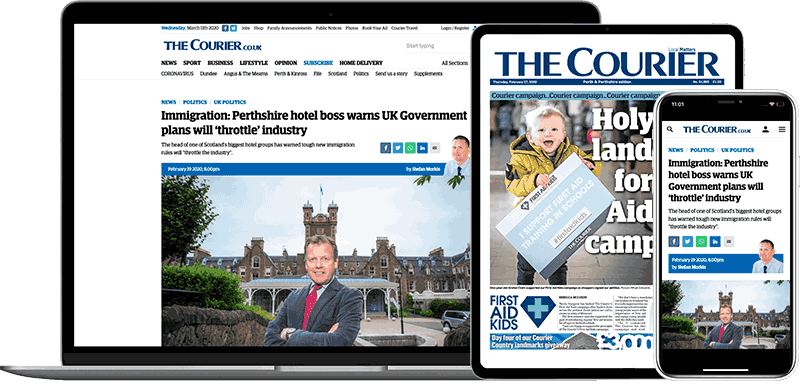 Help support quality local journalism … become a digital subscriber to The Courier
For as little as £5.99 a month you can access all of our content, including Premium articles.
Subscribe