A Tayside gentleman's barber who gives free beer to customers has won a national hairdressing award.
Benjamin Barker, owned by Keith Langslow, has barber shops in Dundee and Monifieth.
It was named Best Barbers at the Scottish Hairdressing Awards in Glasgow.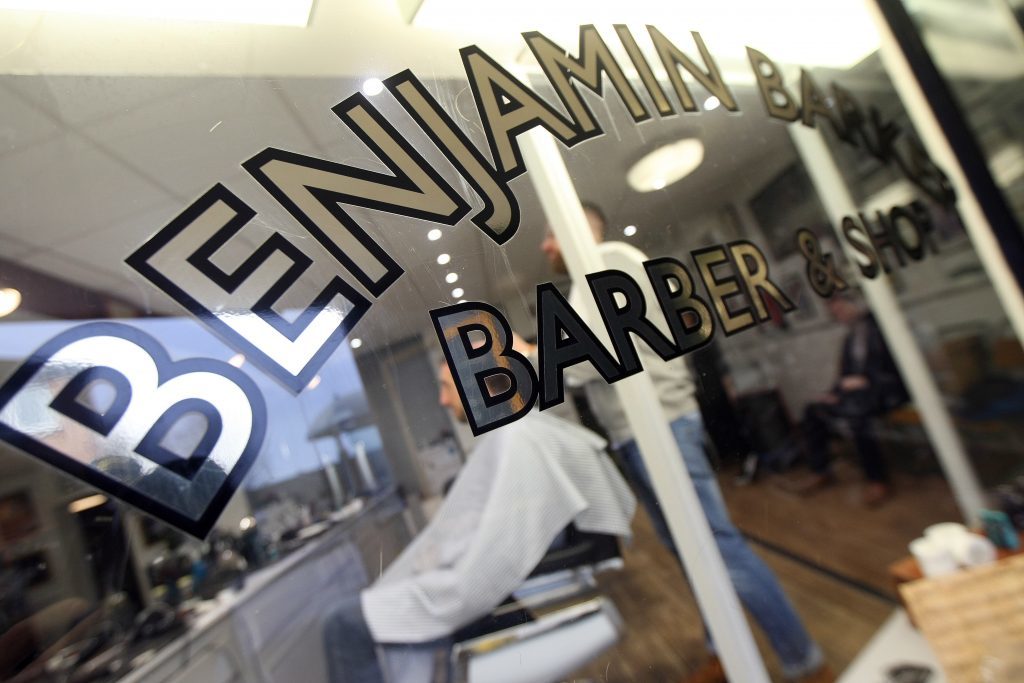 Keith, 40, opened his first barber shop on Dundee's Perth Road six years ago and his second in Monifieth followed three years later.
He said the award came out of the blue. "We entered a regional award for central Scotland and – to my complete surprise – we won that," he explained.
"We headed through to the awards ceremony and when we were getting ours they asked us to stay on stage afterwards. Then they announced we had won the national award."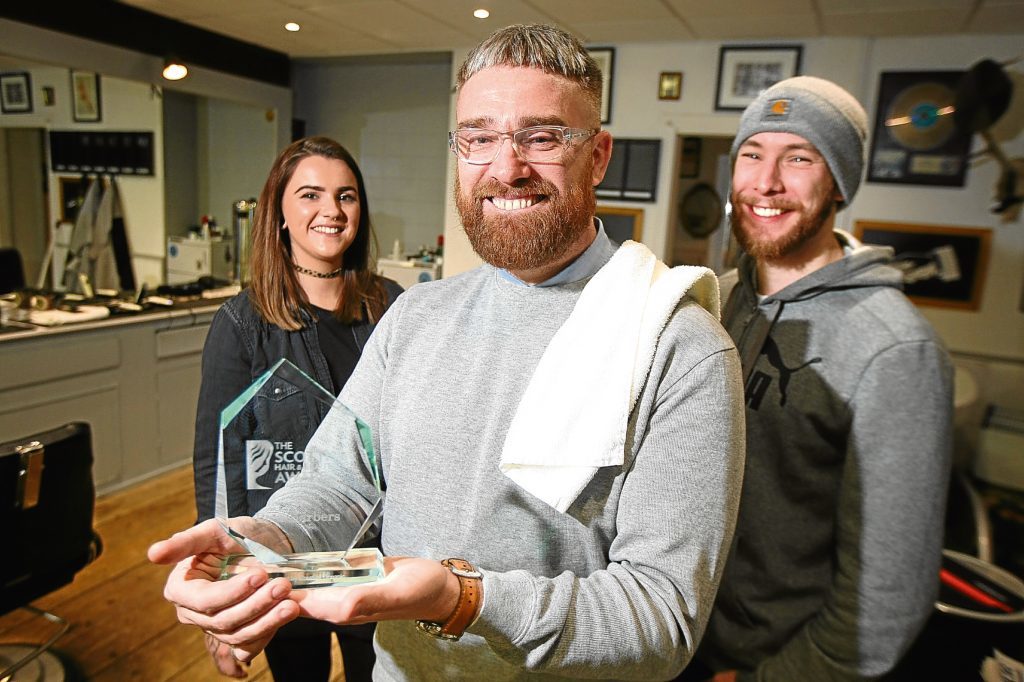 Keith's two shops have a distinct appearance. "I spent a lot of time on the internet studying the look of old fashioned American barbershops and tried to create that look," he continued.
Keith, who learned to cut hair from friends after a career as a recruitment consultant, has another unique selling point. "In the afternoons we offer customers complimentary beers," he said. "There is the occasional abuse – when it's been busy I've seen a couple of guys work their way through a six pack – but it's just a nice thing to do."
Keith's barber attracts customers of all ages. "Our youngest is one and we have a guy who's 101 and still has a full head of hair."
Courier writer Jack McKeown put Keith's skills to the test. 
Sadly, it was morning time and I was driving so wasn't able to avail myself of the complimentary beer.
In all other regards, though, I was delighted with the Benjamin Barker haircut I was given.
Keith says he has some "first principles" when it comes to cutting hair.
"I look at the haircut they come in with and try to make sure I keep that in mind when cutting their hair."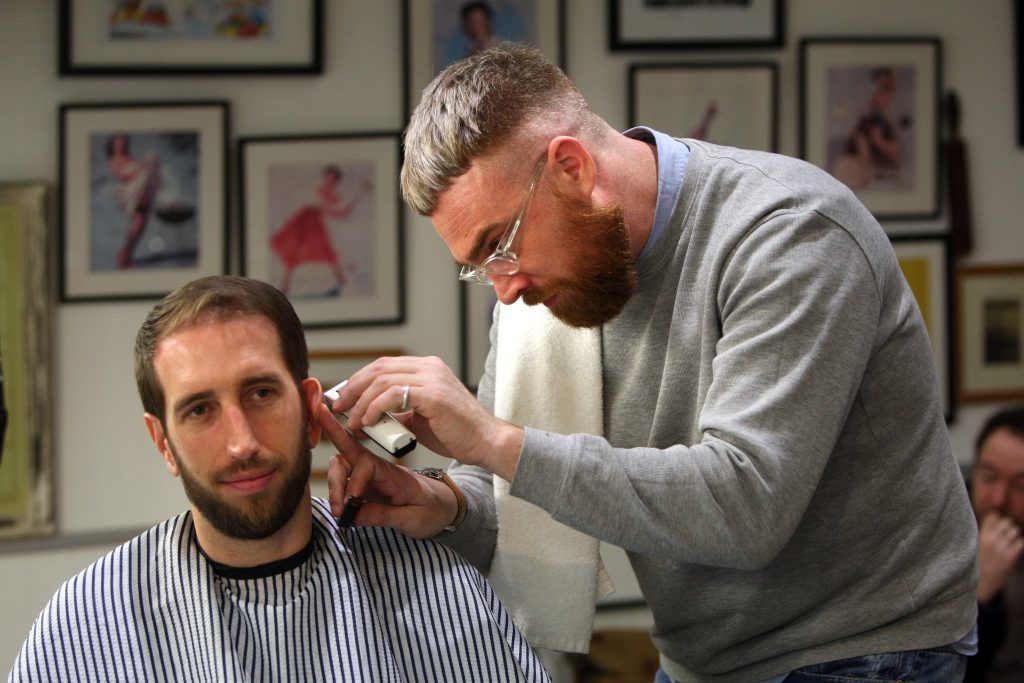 He's also aware that men prefer not to make appointments. "Guys just like to drop in," he continues.
"Appointments don't tend to stick. That's why we offer a beer or two to make waiting a bit more pleasant."
In my case he has a fairly messy mop to work with and gets stuck in with scissors, comb and a water spray made from an empty Jack Daniels bottle.
He chats away as he cuts – we have the obligatory "going anywhere nice on your holidays?" discussion – and pauses in mid-conversation to focus on straightening the edges of my raggedy beard.
Colleagues had been clamouring for me to get a skinhead or bleach blonde cut. Old fogey that I am, I was perfectly happy with what I got.