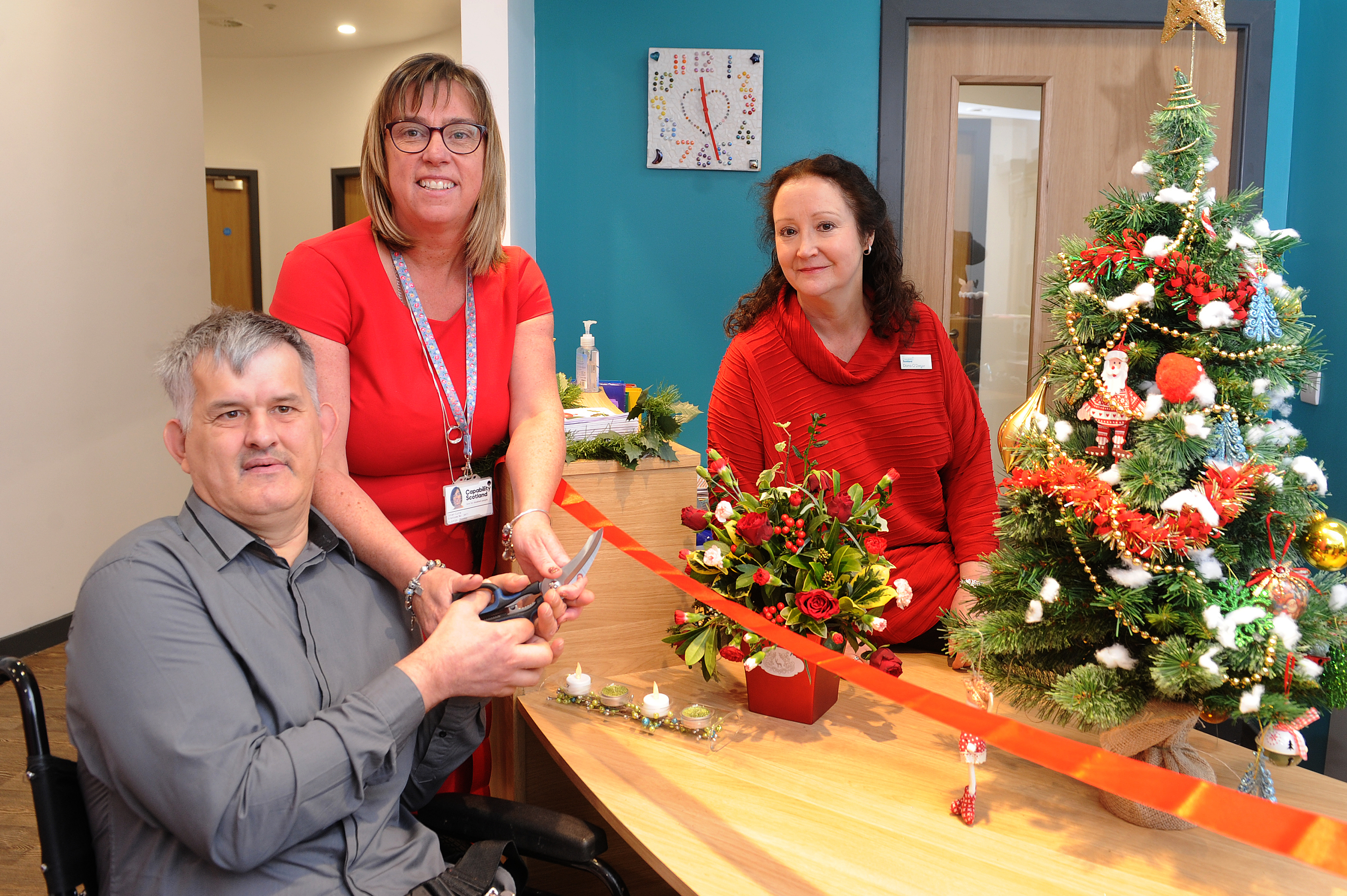 A new dedicated disabled community hub has officially opened its doors in Dundee, the first of its kind in Scotland.
Capability Scotland welcomed visitors to the City Quay centre yesterday in a celebration of the work that has gone into setting up the purpose-built hub, designed to provide specialist support for those with disabilities.
The Camperdown Street base will provide a suite of fully accessible sensory and activity rooms in which customers can participate in an array of individual and group sessions, as well as act as a base for users to take part in events and activities available in the city centre.
Dana O'Dwyer, Capability Scotland's Chief Executive, said: "This signals the beginning of the next chapter in our story of supporting disabled children and adults across Dundee.
"Being here gives our customers so many new and exciting opportunities and I would like to thank everyone for their hard work and support during the planning, building and moving of our service to this wonderful Community Hub.
"It is exciting with it being in the heart of the city centre on the cusp of the fantastic new V&A and I'm pleased that the community has been heavily involved with the planning of the building from the start.
"I know that everyone who uses the service has already made lots of connections with our neighbours and we are looking forward to further exciting times ahead as we settle in to this wonderful new environment."
The building was refurbished through funding from the Capability Scotland Board of Trustees, and was supported by Capability Scotland's donors, Dundee City Council and the new Health and Social Care Partnership.
The centre was previously based on Forthill Road in Broughty Ferry and Maryfield Councillor Ken Lynn said the new centre would be a huge step forward for users of the service.
"My first impressions are that this is a fantastic premises whereas the previous centre wasn't really suitable," he said.
"On top of that, it's very central which will bring the service closer to the community."
The organisation also helps those with disabilities access education and employment opportunities and campaigns alongside disabled people on a range of issues.