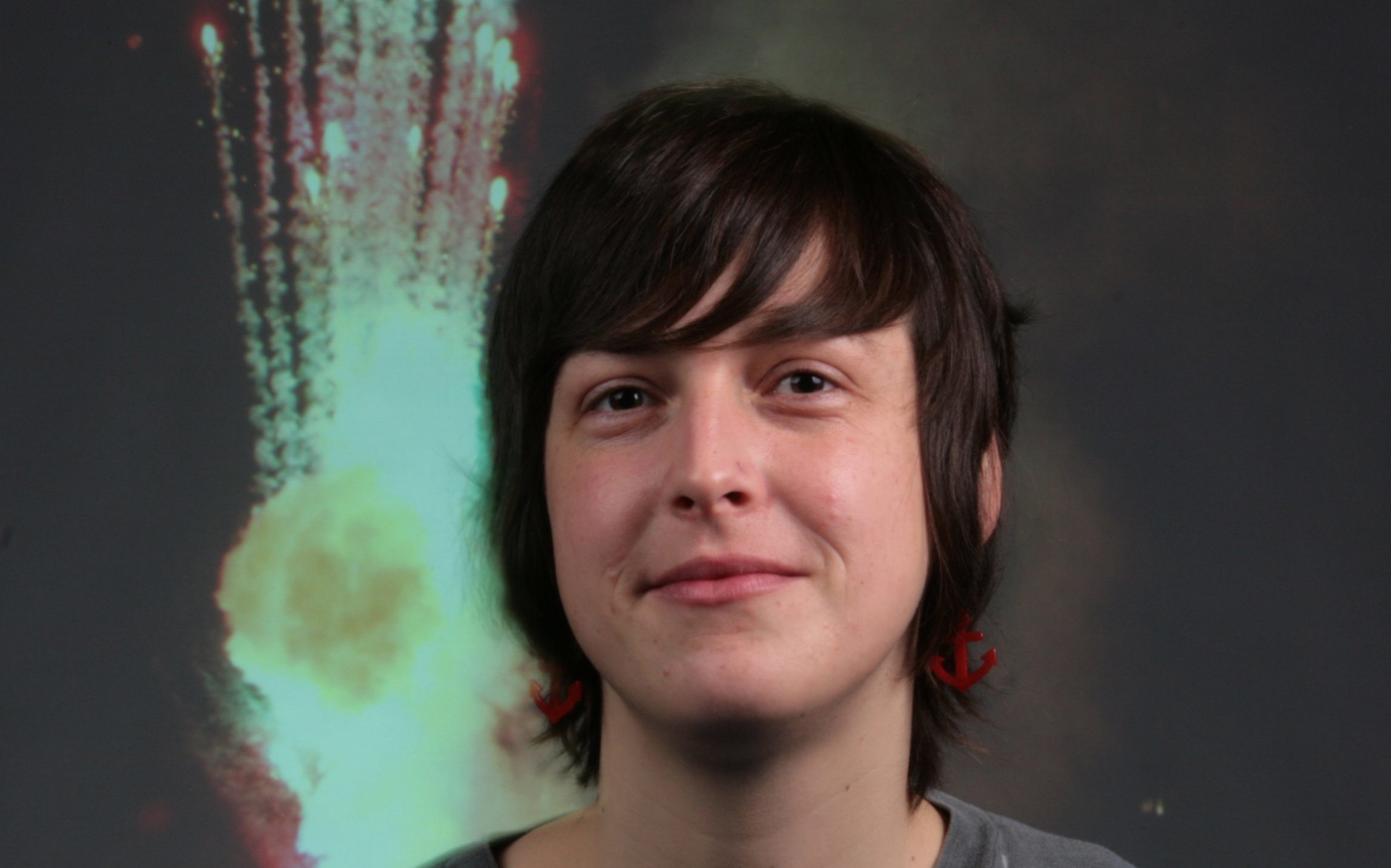 Controversial "Glasgow Effect" artist Ellie Harrison has said she "didn't need the money", after taking £15,000 from the public purse for her project.
In an interview on Radio Scotland, the part-time Dundee University lecturer said she took the money to expose the "perverse incentive structures" which exist in society.
Ellie's "Glasgow Effect" project "confined" her to living and working as an artist in Glasgow for a year, and saw her shun public transport in protest at the "inequalities" commuting between cities creates.
As a result, Ellie was unable to travel through to the university to carry out her job as a lecturer.
Ms Harrison faced sharp criticism over the project, which saw some accuse her of making a mockery of the term "Glasgow effect" – a phrase which refers to the poor health and low life expectancy of residents of Glasgow.
Dundee University publicly withdrew their support from the project earlier in the year, citing a conflict of interest – according to Ellie.
When asked how she felt about the university withdrawing their support, Ellie said it showed how there was a system which allowed privileged people more opportunities than disadvantaged people.
She said: "Dundee University decided they didn't want to support the project any more, but that's part of the web, part of the perverse incentive structure.
"I didn't need to get that money but I had something in my contract which said I had to submit significant research grant applications in order to keep my job.
"To me it was illustrating a system in which more privileged people are more likely to get more opportunities and rewards, and I was one of them because I was in this more privileged role teaching at the art school so I was more likely to be able to access this public funding and that's wrong.
"Things are rigged like that across the whole of society, I've explained it with public transport subsidies, that it is happening everywhere.
"The main crisis we face in Glasgow and around the world is inequality but all of the incentive structures that we have got are just exacerbating that."
The London-born artist admitted she had "led" Creative Scotland on "slightly", by changing the purpose of what her art project would entail.
Ellie was awarded £15,000 from the public body, which she initially planned to donate to Dundee University so a replacement lecturer could be hired, and she would be allowed paid leave while carrying out the project.
Creative Scotland insisted the money would have to be given to Ms Harrison to carry out her project – initially titled Think Global, Act Local! – and not the university.
She said she was "excited" about returning to her role as a lecturer this coming Monday.
A spokesman for Dundee University said: "The university had an initial agreement with Ms Harrison to free her time for the project provided funds were forthcoming to cover her teaching time at the university. When these funds could not be provided, we subsequently extended the offer of a year of unpaid leave to allow Ms Harrison to pursue her independent project.
"The research funding application to Creative Scotland was made personally by Ms Harrison and not through the offices of the university. We consider this to be an external project, which we allowed Ms Harrison time to pursue.
"For any staff carrying out research projects it is absolutely standard that they will seek out funding to support their work. The vast majority of research work at universities is carried out with the support of funding from external bodies such as research councils, charities and other organisations. We encourage our staff to pursue research of a standard that is internationally recognised or world leading."
---
How the artist spent her time
A talk is to be held on Sunday in Glasgow, exploring the work Ellie Harrison undertook as part of her project.
The "Glasgow Effect" project, dubbed by the artist as "part psychological experiment, part protest, part strike", saw Ellie "refusing" to leave the greater-Glasgow area for over a year.
Starting on December 31 2015, the part-time Dundee University lecturer wanted to explore the relationships between the "individual", and "institutional structures", "communities", and local and global "economies".
She has logged the work she has carried out over the 12 month period on her website, which ranges from artist statements, art periodical journals, and a time-lapse photograph of the view from a window.
In February of last year, Ellie took part in a symposium at Dundee University via the internet, as part of an event organised by the Centre for Environmental Change and Human Resilience (CECHR).
She took part in another online discussion in March, this time with the Scottish Government, with the cross-party group on culture.
In April, Ellie released an essay looking in to problems with higher education, entitled "Practising what we Preach". In the text, she discusses the "contradictions" she had observed and experienced since being involved with higher education.
More presentations, essays and newsletters followed over the summer months, and her work list includes what books Ellie read over the course of her time in Glasgow.
She has noted over the year she has reduced her carbon footprint for travel to zero, having recorded a footprint of 3.5 tonnes in 2015.
This Sunday she will give a presentation at the Glasgow Film theatre, which will be free for the public to attend.
---
Opinion: Depressingly ineffectual
What a year 2016 was. So much happened over the course of the last 12 months, people pretty much forgot it started off with a storm-in-a-chip-tray about an artist getting some money from an art body to do some art.
Public money being spent on art is not an issue. Or, I should say, public money being spent on art which benefits the public is not an issue.
Art is something to be enjoyed by everyone, and each individual on the planet should have their own opinion on what art should be. Some people think art is Tate bothering messy bedrooms, others think art is paintings of horses. Art is supposed to challenge what you think and encourage you to form new ideas. If you're talking about what it means to you, good.
Ellie Harrison's Glasgow effect hasn't managed to do this. The ideas she has come away with – staggering inequalities are holding swathes of people back, universities and other educational bodies being top heavy with a privileged few, the environmental impact from an over reliance on cars harming the poorest in society – are baseline concepts every politician from President-elect Donald Trump to seat-swerver Jeremy Corbyn have espoused over the past year. It's nothing new, and has added little to what people already think about these things.
What's more, Ellie said she had "imprisoned" herself in Glasgow. Scotland's largest city is hardly a back-water town deprived of art space or cultural opportunity. It is a thriving, bustling, art-savvy metropolis (second only to Dundee, of course). What would have been more impressive is if she had exiled herself to an area in Scotland where it is almost impossible to make a living as an artist, without having to have a second job outside of the art industry.
There are plenty of artists the length and breadth of Scotland screaming out for the opportunity the Glasgow Effect presented, who would follow the same parameters and have something to show for it. And they probably would have has a second job.
There was an opportunity for some entirely thought-provoking public art to have come about from the project, something for everyone to enjoy, something to really challenge what ill afflictions modern society and globalisation have caused.
The most disappointing thing about the Glasgow Effect isn't how much public money was used. The most disappointing thing about the Glasgow Effect is how safe it was played. In twelve months' time, we will all have forgotten about it.