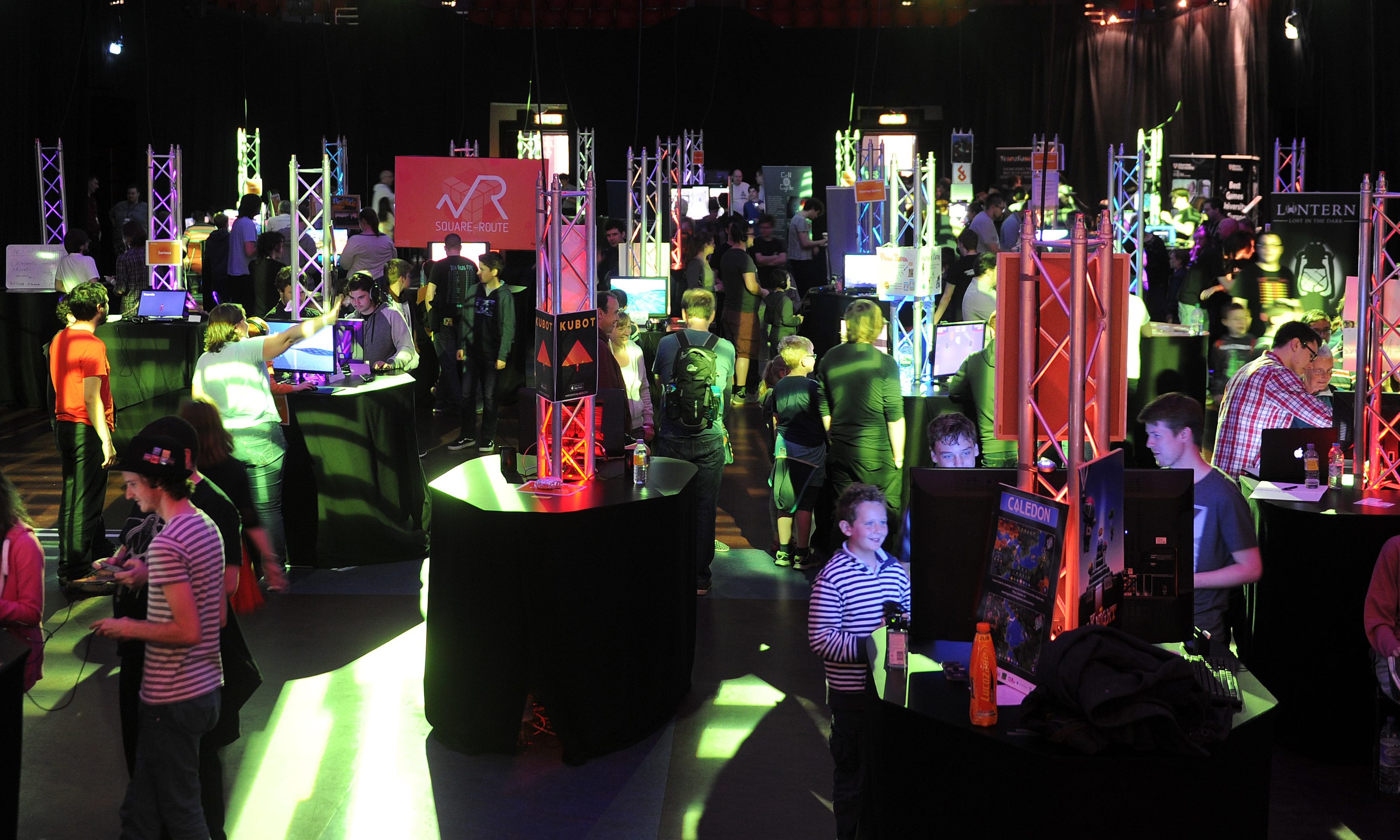 The gaming industry has backed a decision by Abertay University to end the UK's biggest indie games festival, ProtoPlay.
The university said it has decided to cancel the festival to channel funds towards its students and the competition side of the event, Dare to be Digital.
The festival started in 2007 at a showcasing event in Edinburgh and by 2009 had expanded to encompass two floors of the city's International Conference Centre.
In 2011, it moved to Dundee's Caird Hall and since then the four-day event had attracted around 3,000 visitors per day.
As well as spotlighting the games produced by teams in Abertay's competition, it featured many other indie games from local, national and international developers.
The move will see the competition re-branded as the Dare Academy, which only Abertay students will be allowed to enter, whereas previously it was open to those from other institutions.
Winners will also be sent on international placements to top gaming hubs in China, India and the US.
In addition, teams will be given stands to promote their games at September's EGX, Europe's second largest gaming trade show, which attracts 75,000 visitors over three days.
Chris van der Kuyl, chairman of Dundee-based video game development company, 4J Studios, said he welcomed the plans.
"My understanding of it is that this is part of a plan to restore and relaunch what the competition was originally about," he said.
"In many ways, it had moved away from being about the students and so to get back to that will be a good thing.
"I am sure it will be a positive step."
Professor Gregor White, head of the School of Arts, Media and Computer Games, said Abertay needed to prioritise its funds because of "severe" pressures facing universities.
He said: "It is well documented that Scottish universities are facing severe funding pressures at present with no certainty as to when the situation might improve.
"So while it is sad to see ProtoPlay end it is without doubt the correct decision in terms of safeguarding the future of Dare and acting in the best interests of our students.
"We felt it was the right time to re-evaluate what our Abertay students were getting from the experience.
"The more focused attention this additional funding allows us to provide to our students will be invaluable to them, with Dare games counting towards their degree qualification."
Channel 4's gaming commissioner, Colin Macdonald, also gave his backing and said that, while he believed the city will miss ProtoPlay, the revamp will put the Dare competition on a "sustainable platform for the future".
Dare to dream
An Abertay alumnus and one of the world's premier games designers has hailed the impact of the Dare competition on his career.
Liam Wong has been included on the prestigious Forbes 30 under 30 list, a selection of the top young leaders, creative inventors and brash entrepreneurs in the world.
He completed a BA in Computer Arts at Abertay in 2010 and is now a graphic design director with Ubisoft, with successes including directing the visual look of hit game Far Cry 4.
The Edinburgh-born Montreal resident said: "My brother went to Abertay and when I saw the computer arts course I knew it was the one for me.
"But it wasn't until I took part in Dare to be Digital in third year that I had considered a career in games.
"My advice to students is: figure out what you are passionate about and then spend every day working on improving your craft.
"I guess the most noticeable impact of the Forbes list is the exposure but more importantly to be able to inspire other artists to keep working hard and to keep pursuing their careers."
He added that he was "really surprised" by how much Dundee had changed when he returned last year, and said he believes it's a "great place to be, particularly if you are a games developer."
US students James Earl Cox and Natalie Gravier, both Dare to Be Digital alumni, also made the Forbes list.