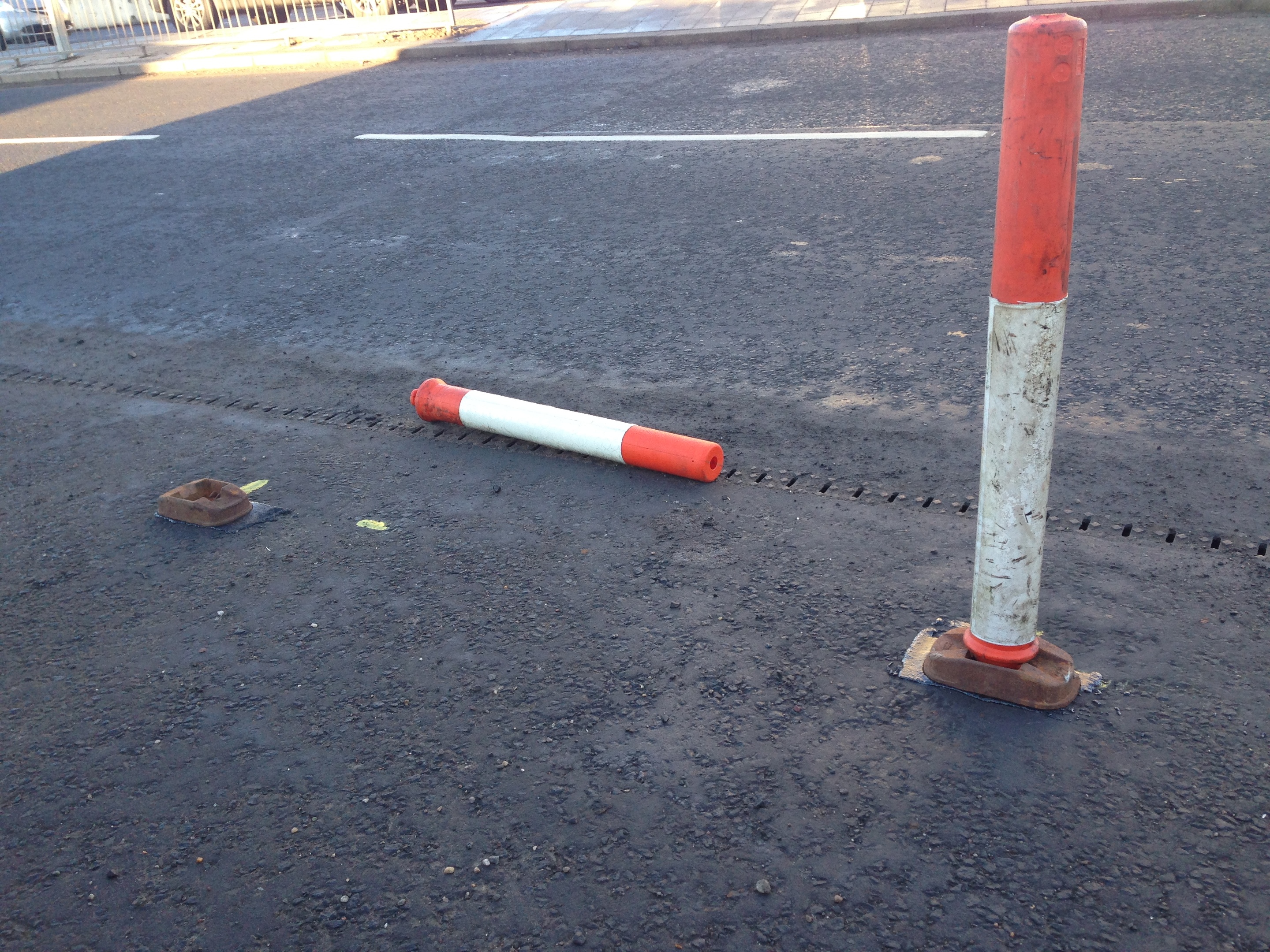 One of two vehicles trapped near Discovery Point by newly-imposed council bollards has disappeared overnight.
The car appeared to have been moved some time between Wednesday evening and Thursday morning, with one of the barriers which had trapped the cars inside the layby on Riverside Drive also removed from its base.
A second vehicle, belonging to a horror events company owner, remains in place.
The layby had been used by local motorists as a place for free parking for months, but Dundee City Council has said it contravenes city centre parking rules.
No signs in the immediate vicinity say it cannot be used for parking, but council workers have now closed it off with a line of barriers, initially trapping two vehicles inside.
Up to three cars could previously have fitted in the layby before the bollards were introduced.
The collapsible bollards have been cemented into place, requiring the owners to seek assistance from the council to remove their cars.
Businesswoman Carrol Douglas-Welsh has been using the layby since before Christmas as a space to park the hearse she uses to advertise her Castle Horror business, which organises zombie-themed events.
The hearse has become a talking point, particularly since it features a full-size skeleton in the driver's seat.
Mrs Douglas-Walsh said: "I don't want to do anything illegal and if the hearse has to be moved then I will move it.
"People have been parking there for months. This just seems a bit childish.
"My contact details are on the car so they could have got in touch with me and asked me to move it.
"The car is taxed and insured so is perfectly legal."
She added that she had been notified bollards were being installed on Wednesday.
"I phoned the council but they were quite unhelpful," she said.
"Eventually I got through to the parking department and was told someone from enforcement might be in touch with me.
"They said Riverside Drive was a freeway and that there was no parking or stopping."
A Dundee City Council spokesperson said: "Any long-term parking in this bay is a contravention of the city council's city centre parking regulations.
"We have taken this action because of concern that has been expressed about the use of this bay."
Skeleton needs to bone up on parking rules after council surrounds hearse with bollards