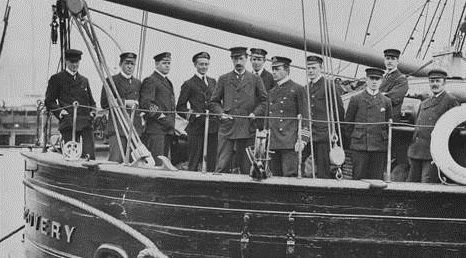 Dundee's links with the Antarctic region remain strong more than 100 years after Captain Robert Falcon Scott sailed there aboard the Dundee-built RRS Discovery, it has been revealed.
In the second of a series of weekly podcasts launched by Dundee University as part of its year-long celebrations to commemorate the institution's  50th anniversary, the focus is on the voyage of the RRS Discovery with the podcast read by Libby Findlay – a member of the International Engagement Team at the university and great-granddaughter of the Discovery's chief engineer.
RRS Discovery was built by the Dundee Shipbuilders Company as a specialist research vessel designed for work in Antarctic waters.
The expedition was jointly organized by the Royal Society and the Royal Geographical Society, and was created to research and explore this largely untouched continent.
Several leading figures of the Age of Antarctic Exploration launched their careers on this expedition, including Robert Falcon Scott and Ernest Shackleton.

The chief engineer, who was to supervise the fitting out of the engines on board Discovery, was a man named Reginald Skelton.
Skelton spent many months in Dundee overseeing the operation. He had served with Scott in the Navy and was hand-picked, by Captain Robert Falcon Scott, for this voyage.
Reginald Skelton was not only the chief engineer on board but also, for the purposes of this trip, the official photographer – and Libby's great grandfather.
Dundee's links continue today. In 2005, The South Georgia Heritage Trust was established by the late Brigadier David Nicholls and Prof Elaine Shemilt of Dundee University.
The trust aims to preserve the island's natural and historical heritage for future generations and Dundee University works closely to support and develop on-going projects in the area including eradicating non-native rodents, which prey upon the birds.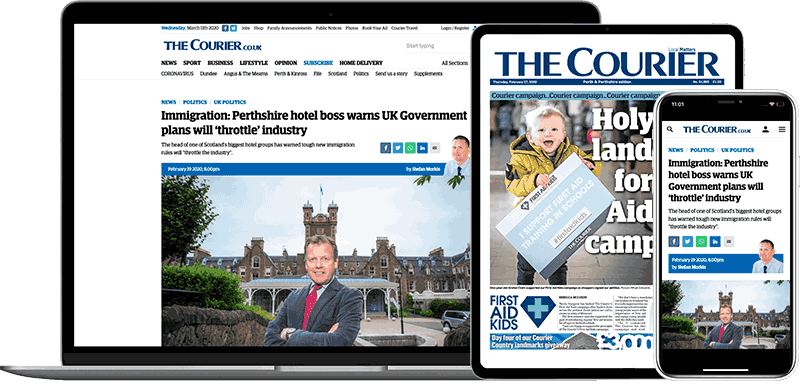 Help support quality local journalism … become a digital subscriber to The Courier
For as little as £5.99 a month you can access all of our content, including Premium articles.
Subscribe