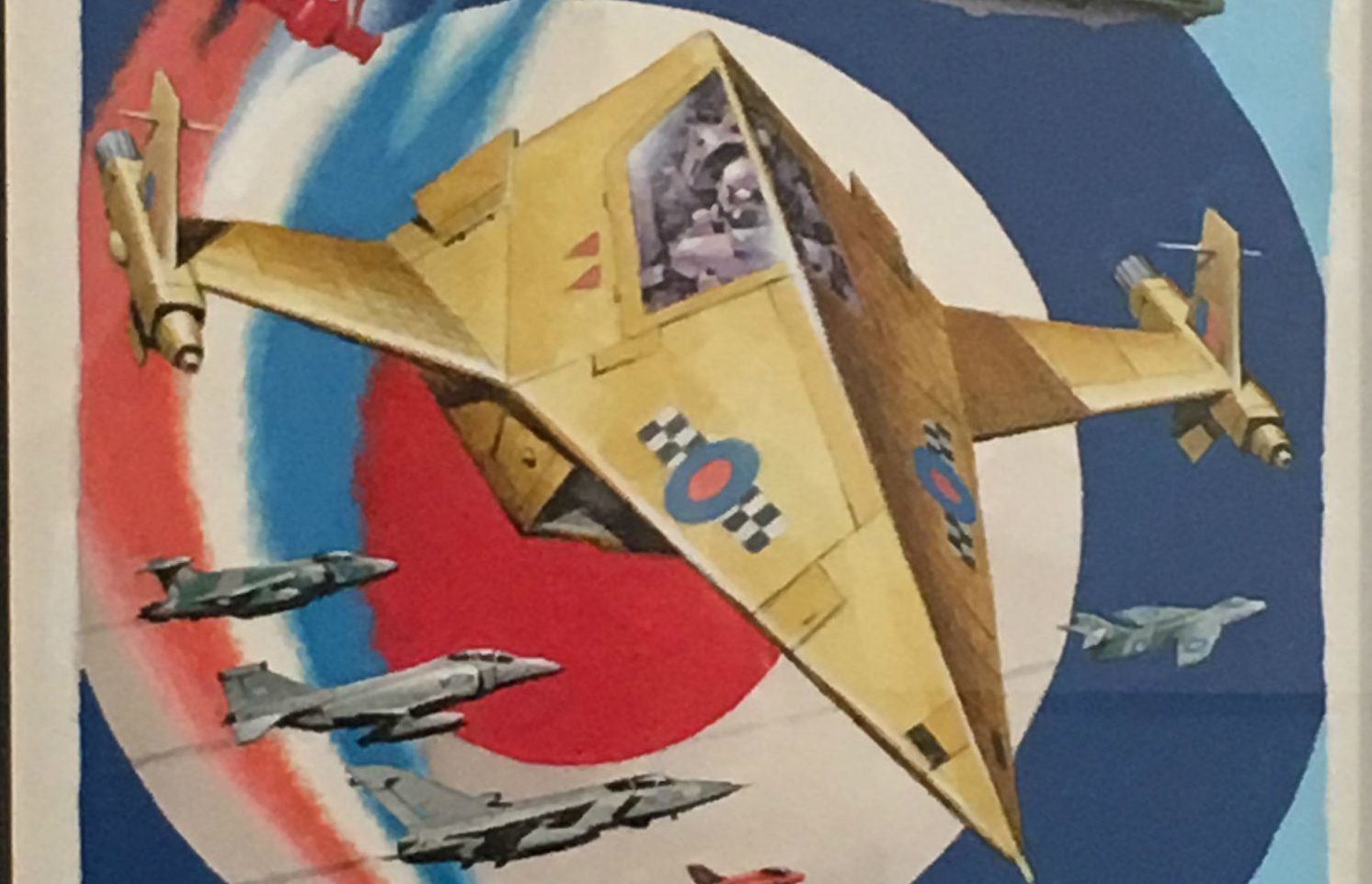 A renowned comic book artist has unveiled his vision of how the Leuchars Air Show might look in the year 2116 for the DCA Thomson exhibition in Dundee.
The paining by Commando artist Ian Kennedy was commissioned by Craig Coulthard, an Edinburgh-based artist whose work also features in the DCA exhibition, which asked artists to create responses to DC Thomson and Co Ltd's comic archives.
In his work for the exhibition, Coulthard has created a series of drawings inspired by Commando, with the text altered to include real words spoken by a soldier from the Great War Interviews carried out by the BBC in the 1960s, as well as information from the Ministry of Defence website on Post Traumatic Stress Disorder (PTSD) and Trauma Risk Management (TRiM).
Coulthard also commissioned Ian Kennedy to create a short tutorial video on how to draw and paint explosions, which is also on show.
The new painting, created by Kennedy at the end of 2016, depicts what he imagines Leuchars Air Show would look like if it  was taking place 100 years in the future.
Craig Coulthard said: "The idea for commissioning Ian to make this painting came about after my first meeting with him at the DC Thomson archive.
"It was fascinating to hear Ian talk about the work he had done as a freelance artist, not just for DC Thomson, but also Eagle and 2000AD.
"Ian is still very much an active artist, and I thought it might be interesting to have him make a new work, alongside some of the archive material in the show, to reflect the insatiable appetite for work that is part of many artists' lives.
"Ian talked with enthusiasm about painting aircraft and skies, and combining elements of imagination and realism in some of the science fiction work he has done."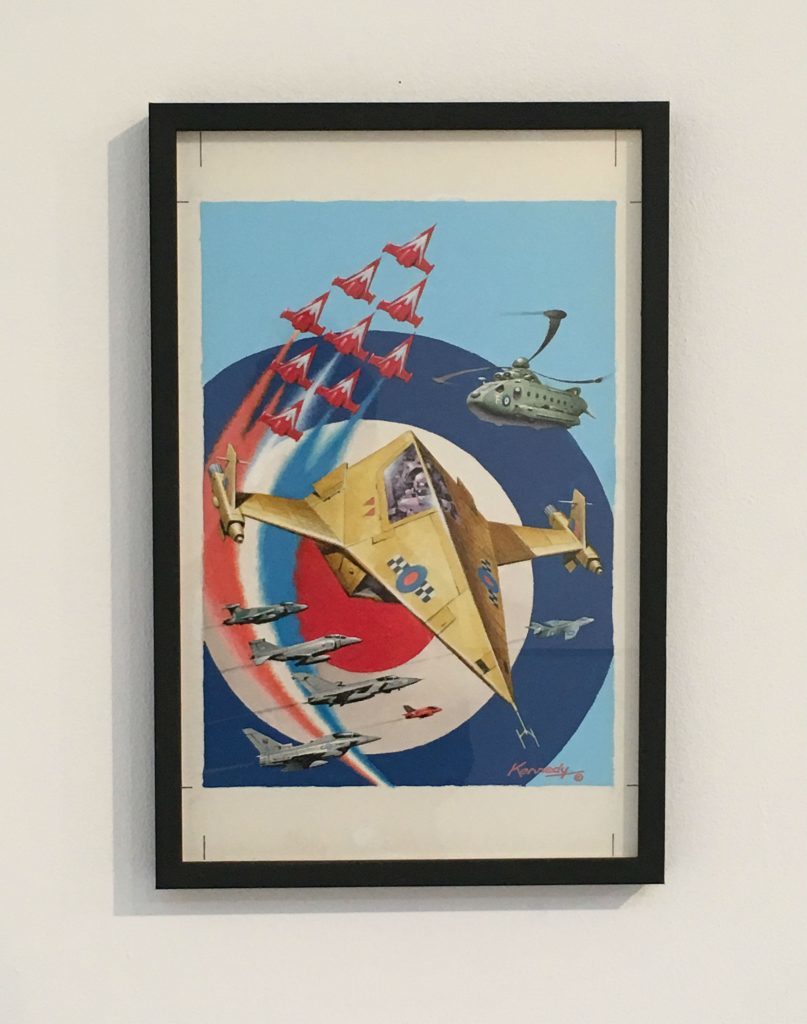 Craig added:  "He told me he enjoyed painting the programme covers for the Leuchars Airshow in the past, and as I vaguely recalled some of these from my childhood  — my father was stationed at Leuchars in the RAF for a number of years — I thought a new commission for an imaginary air show in 100 years' time would satisfy both Ian's artistic desires and my own interests.
"It also allowed Ian to be as free as possible with the design, combining historic aircraft with future-craft.
"Ian also told me he liked to draw himself into aircraft as the pilot, so it's probably his head underneath that helmet."
DCA Thomson was organised to celebrate the 80th anniversary of The Broons and Oor Wullie.
It features the work of Rob Churm, Rabiya Choudhry, Craig Coulthard, Malcy Duff, Hideyuki Katsumata and Sofia Sita.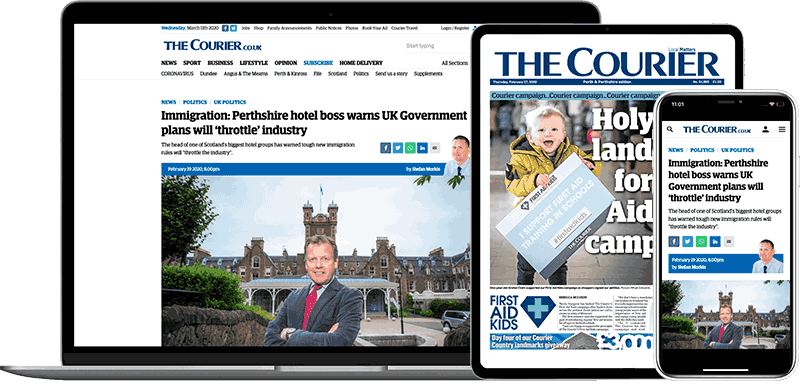 Help support quality local journalism … become a digital subscriber to The Courier
For as little as £5.99 a month you can access all of our content, including Premium articles.
Subscribe