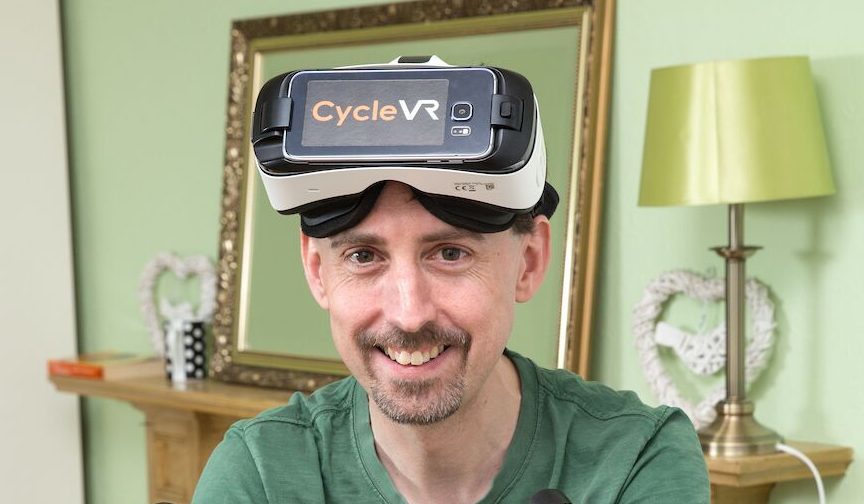 A Dundee man has become the first person to cycle the entire length of Britain without leaving his home.
Aaron Puzey created an app to turn Google Street View into a 3D virtual cycling environment and "travelled" from Land's End to John o' Groats, a total of 874 miles, while using a stationary bike.
The software engineer explained that he created the app because he got sick of looking at the same four walls while exercising.
His custom setup, CycleVR, uses a cheap Bluetooth cadence monitor, a Gear VR headset and his normal Android phone.
Aaron said: "I don't really like exercise, I find it boring. I only do it because I know it's good for me.
"I've been doing a little bit of cycling every day after work for years but I got sick of staring at the same blank wall all the time.
Edinburgh
"I'd been thinking about using virtual reality for a while and then it suddenly occurred to me that Google Street View is a great way of seeing the other parts of the world without having to actually go there.
"Becoming the first person to cycle from Land's End to John o' Groats in virtual reality is hugely exciting and feels like a great achievement."
Aaron, who works as a programmer for game developer Denki in Dundee, is now looking for a business partner or investor to bring CycleVR into living rooms around the world.
Perthshire
He added: "I've been a big supporter of virtual reality since it first became popular in the early 1990s.
"I've been following this new wave with a keen eye but I'm concerned that there aren't many big reasons to own virtual reality yet for the average person.
"I'm hoping my app could become one of those reasons. If we can find the right partner for CycleVR we could launch a consumer version of the app by the end of 2017.
"It's hugely exciting to think of how popular gaming became with the Nintendo Wii, with families playing together – I think CycleVR could do the same for virtual reality, taking a really simple idea and letting people create their own exercise journeys, from the comfort of their own home."
Aaron's app lets him cycle anywhere in the world that Google Street View has captured data. He is currently planning his next big trip, and is considering exploring Japan.
He doesn't intend to develop an app for competitive cyclists who enjoy the wind and the rain – this is for everybody else who doesn't.
Aaron also hopes that CycleVR could become an accessible form of exercise for people with limited mobility, as the Bluetooth cadence monitor can be attached to any indoor bike, including the pedal-only bike 'pods' which are used by sitting in a chair.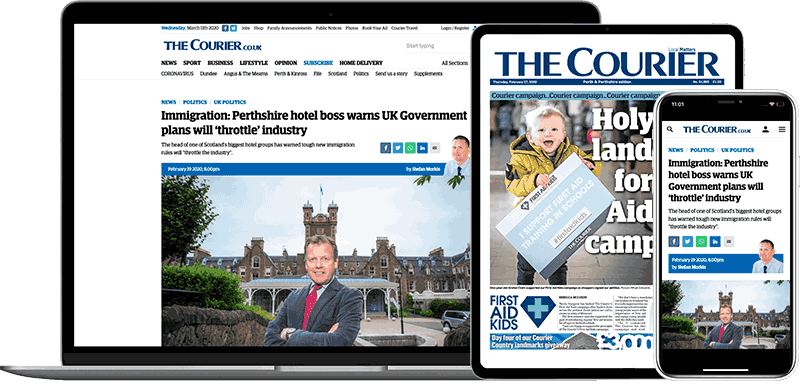 Help support quality local journalism … become a digital subscriber to The Courier
For as little as £5.99 a month you can access all of our content, including Premium articles.
Subscribe