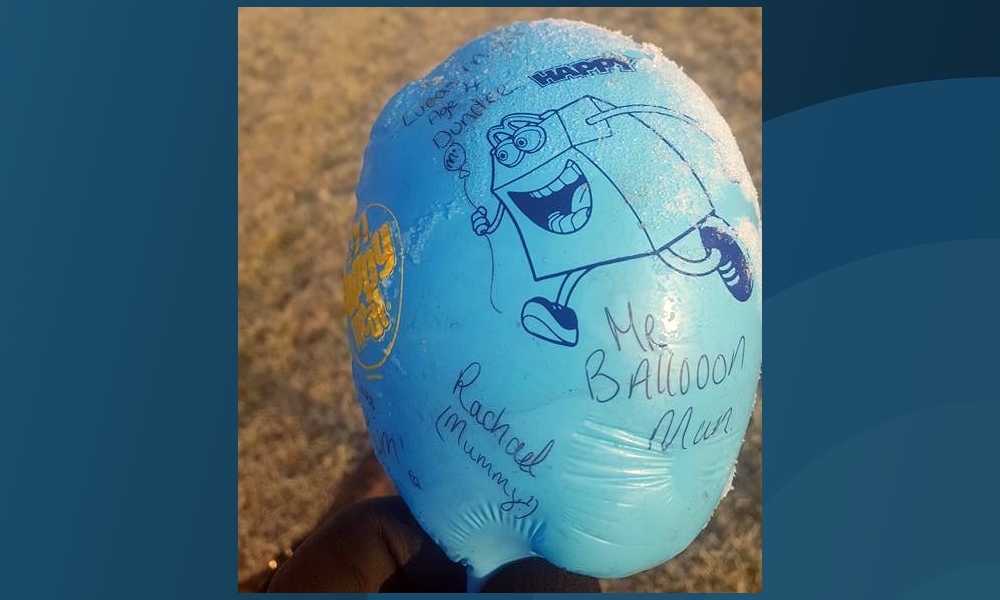 A Dundee boy's balloon has been found hundreds of miles away in a field in England after he tried to send it "into space".
Four-year-old Lucas Muir released the balloon on Sunday January 15, with the hope of finding it again in the sky using his telescope.
Exactly a week later, Bryan Tomlin, who lives in Banbury, a small market town between Birmingham and London, found the balloon in a field.
Little Lucas had written a message on the balloon which read: "Lucas Muir, age 4, Dundee. Rachael (Mummy)."
Mr Tomlin decided to launch an appeal through Facebook to find its owner, which has so far been shared over 5,000 times in the space of just 24 hours, leading to a shocked mum Rachael Smart coming across the post.
She posted on the social media site: "So last Sunday me and Lucas put our matching coats on and went for a little wander ending up and McDonald's…
"Lucas had the idea to send his balloon to space so we can find it with his telescope.
"Little did we know someone found it on their farm this morning in Banbury. 415 miles away!! Took 7 days and hundreds of shares!
"It's still inflated! 7 days blowing about they McDonalds balloons are something else like!
"Thanks to Bryan Tomlin who found his balloon and all the shares to find us. Hopefully get his balloon sent back and pop it in his memory box. Thanks everyone! From Lucas & Me!"